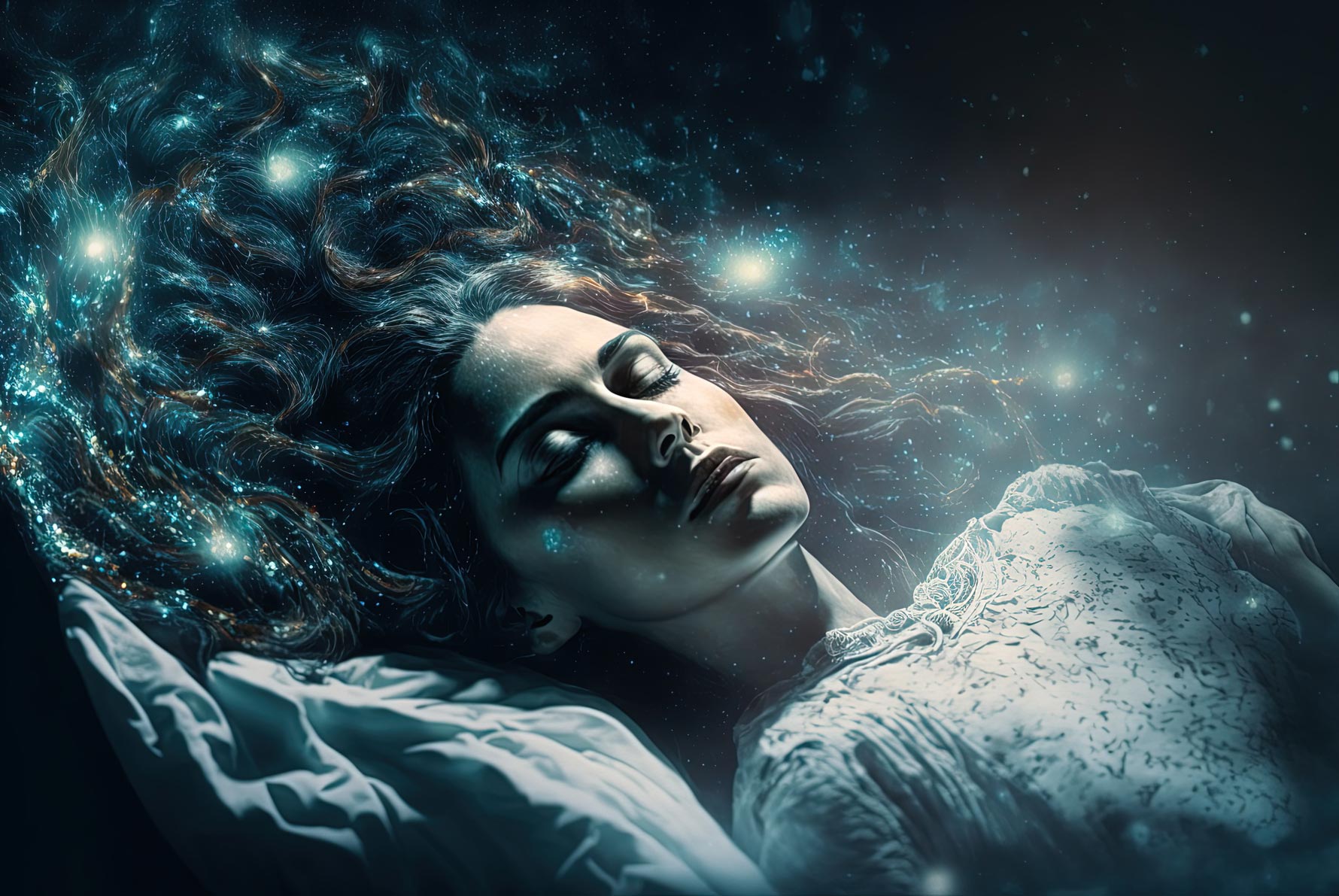 Today let's talk about the power of lucid dreaming — it is such a powerful tool when it comes to activating our intuition. Some of you may be lucid dreaming already, even if you aren't familiar with the term. But even if the idea is foreign to you right now, it's possible to learn how to step into your dreams, change your story, and orchestrate your destiny, right here and right now.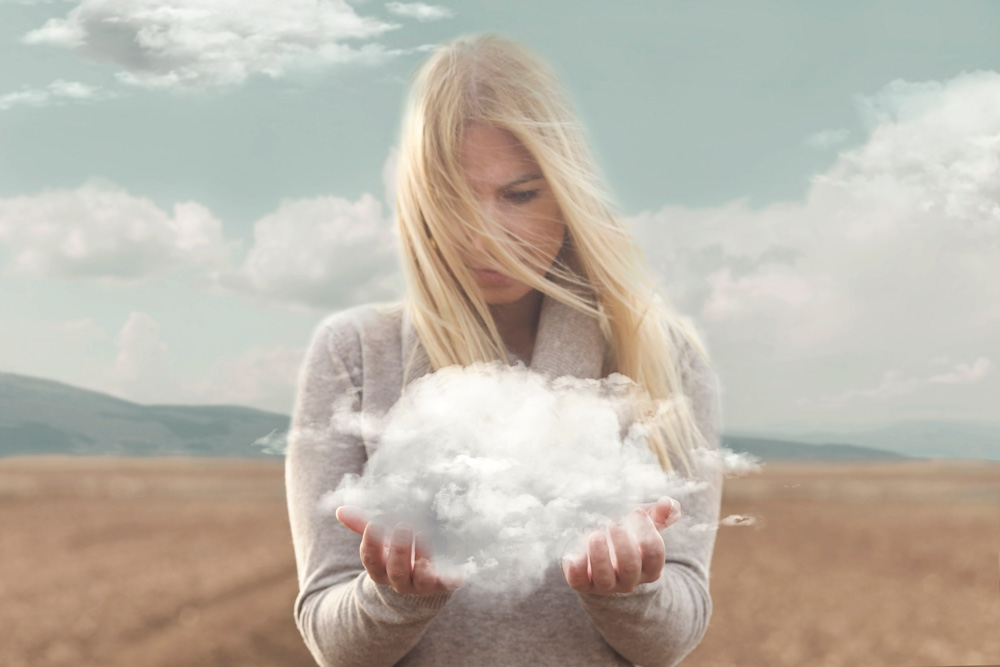 First, what is it: lucid dreaming happens while you're asleep but aware that you're having a dream. You fully realize that your conscious mind is hovering over your dreamscape, and that you can think, act, and change the things that happen in your dream to get an improved outcome.
Learning how to lucid dream can take time, but once you know how to do it, you may well find that your creativity — even during the day when you're wide awake — starts flowing more easily. You may also feel an arising sense of calm permeating your soul.
Anyone can benefit from opening this pathway to greater awareness and self-knowledge. What happens is that when you have a lucid dream, you become the director of your subconscious.
You are familiar, I bet, with daydreams. During a daydream, your mind flies off to some imagined place and you engage with it as if it as if it's actually happening. Daydreaming is a lot like immersing yourself in an unfolding movie. It's an act of imagination while you're fully conscious but you become unaware of your present surroundings.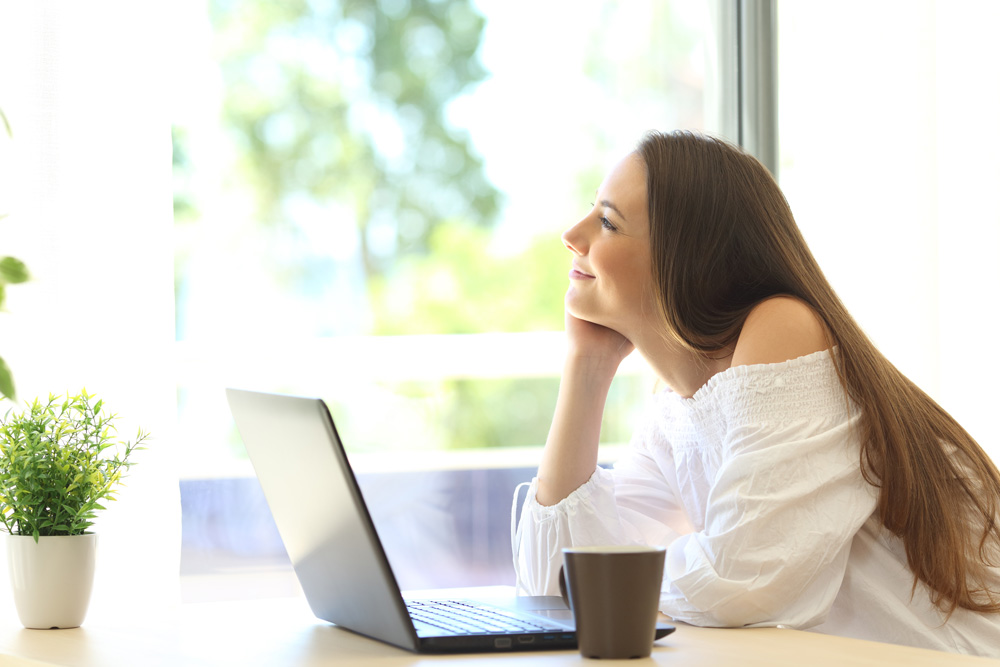 You can get lost in a daydream. Some people live their lives there, content to imagine wonderful things rather than taking real steps to make them happen. "Get your head out of the clouds and your feet back on the ground," is something a lot of daydreamers heard as kids.
Daydreaming begins with a compelling thought, memory, or fantasy. From there, the daydreamer's imagination takes flight. The longer the daydream, the deeper the dreamer becomes immersed in his or her private fantasy land.
People who daydream a lot generally find it easier to become lucid dreamers. That's because daydreaming is a lot like practicing lucid dreaming while awake. In fact, visualization is one aspect of a robust lucid dreaming practice.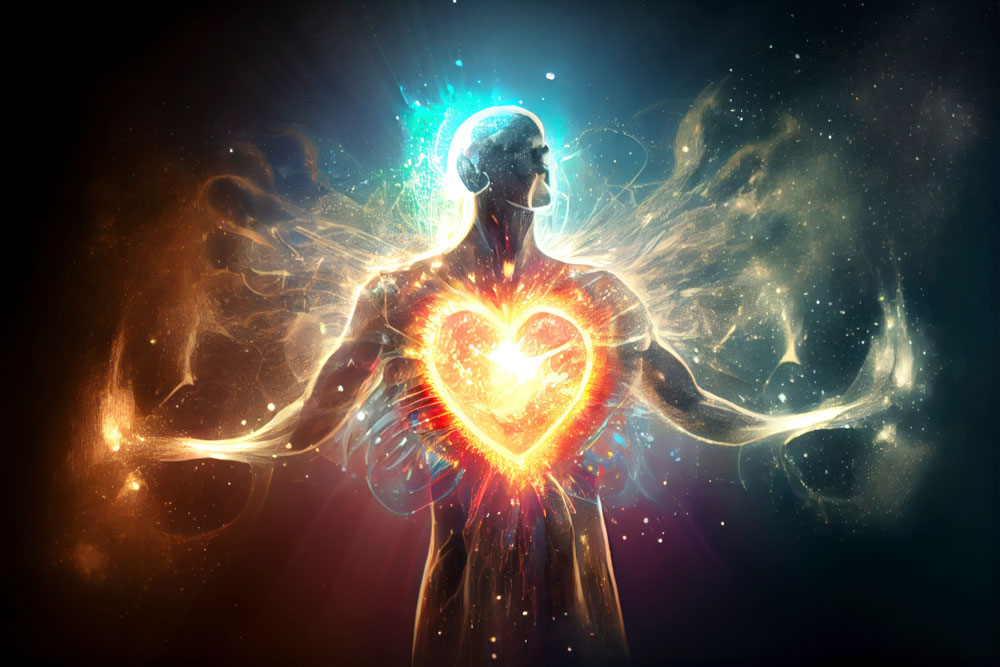 When you experience lucid dreaming, you can confront challenges, fears, and hang-ups to become happier in your own skin. Lucid dreaming has the power to release repressed memories and even cleanse bad karma. This is one of the reasons that the Vedic sages were so keen to develop their lucid dreaming abilities.
So, let's start our journey through lucid dreaming with the Vedic sages, who have practiced the discipline for thousands of years. The Upanishads describe four states of consciousness. The first three are waking (jagrat), dreaming (svapna), and sleeping (suṣupti). Dreaming (svapna), resonates most closely with our Western notion of the subconscious. In Vedic philosophy, both dreaming and sleeping are considered more important, in a spiritual sense, than waking (jagrat).
While dreaming, a sleeping person frequently is required to acknowledge the vibrations emitted by past deeds and karma. Psychic unrest, events of the day, and other intense experiences may also give rise to dreams. Generally, good dreams correspond to dharma, the path of rightness, while bad dreams are adharma, that which is evil or wrong. In Vedic culture, extending from ancient times, the world itself, or what we all think of as reality, is an illusion—that is, nothing but a dream—made by the God Vishnu.
The fourth state is pure consciousness, called Turiya, which is reachable through meditation and good works. To reach pure consciousness is to truly understand the infinite and to cease from suffering and reincarnation. Turiya exists beyond dreams and beyond time.
Every culture has tried to understand the meaning of dreams so they could trigger their power to change mindsets, perceived limitations, and unhelpful life trajectories. Tibetan Buddhist monks, for example, practice Dream Yoga to strengthen their mind's ability to detach from their bodies and move fearlessly through their dreams as active participants.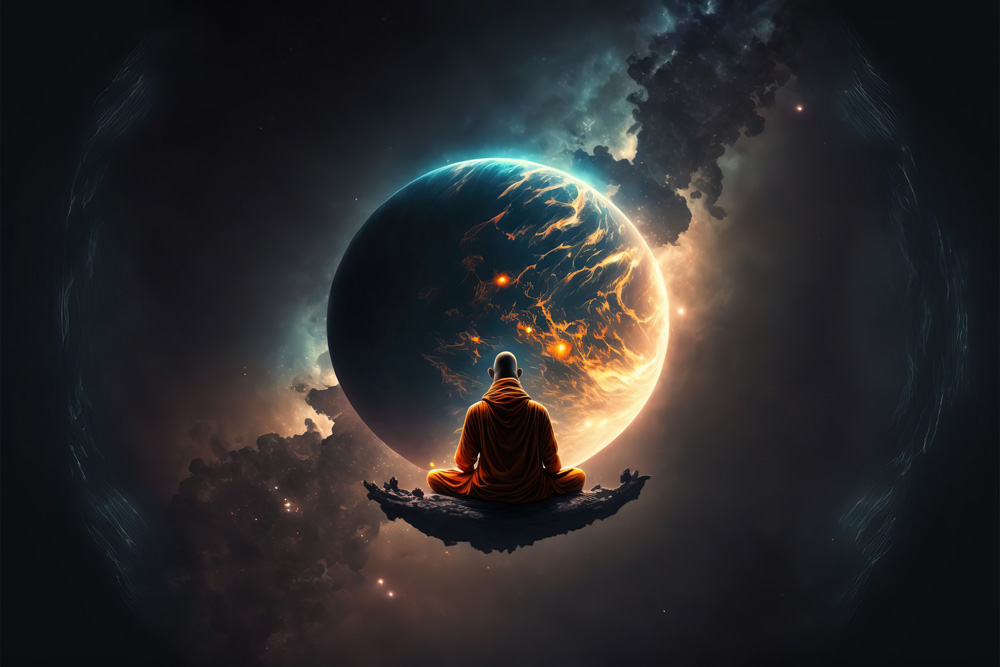 Ancient aboriginal cultures throughout the world have embraced the spiritual and divinatory power of dreams, too. Many of you may be familiar with dream catchers, the traditional Native American artifact that catches bad dreams and allows good dreams to pass through.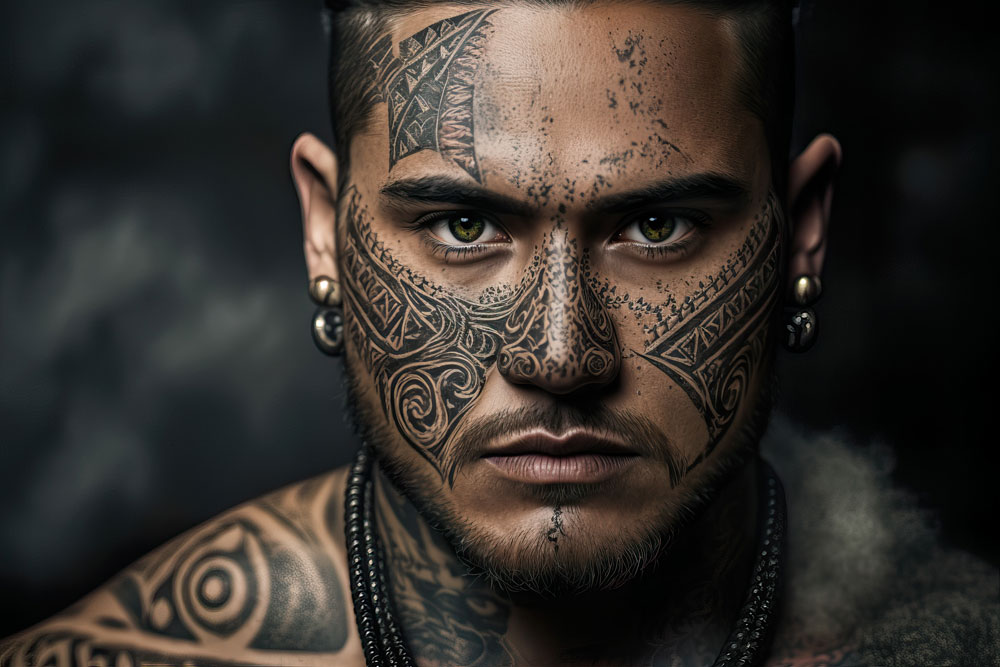 Here's another example: the Māori in New Zealand, also known as Tangata Whenua, the People of the Land, believe that your spirit leaves your body during dreams, and your dreams can warn you of omens and deliver premonitions.
The Ancient Greeks and Romans believed that dreams give us insights into the past, present, and future. Aristotle talked about lucid dreaming in his Parva Naturalia, which was written in the 4th century BC. He wrote, "often when one is asleep, there is something in consciousness which declares that what then presents itself is but a dream." In other words, we often know we're dreaming, and that we're caught between two worlds, neither fully awake nor fully asleep.
Several centuries later, Saint Augustine, the Christian theologian born in Algeria, believed that lucid dreams happen when the soul briefly leaves the body to get a glimpse of the afterlife.
Early psychotherapists of the nineteenth and twentieth centuries took lucid dreaming seriously, considering them a key to unlocking the human personality and desires. Sigmund Freud believed dreams let us process fragments of memories, repressed anger, and sexual impulses that hang around in our subconscious. Things that might be too painful or destructive to express in daily life can be set free in a dream. By entering the dream as an active participant, he felt that patients could rewrite the early scripts of their lives and release embodied trauma. Though many of us in the energy medicine world today have moved away from Freud, his early dream analysis was an important step along the road to understanding the mind-body connection.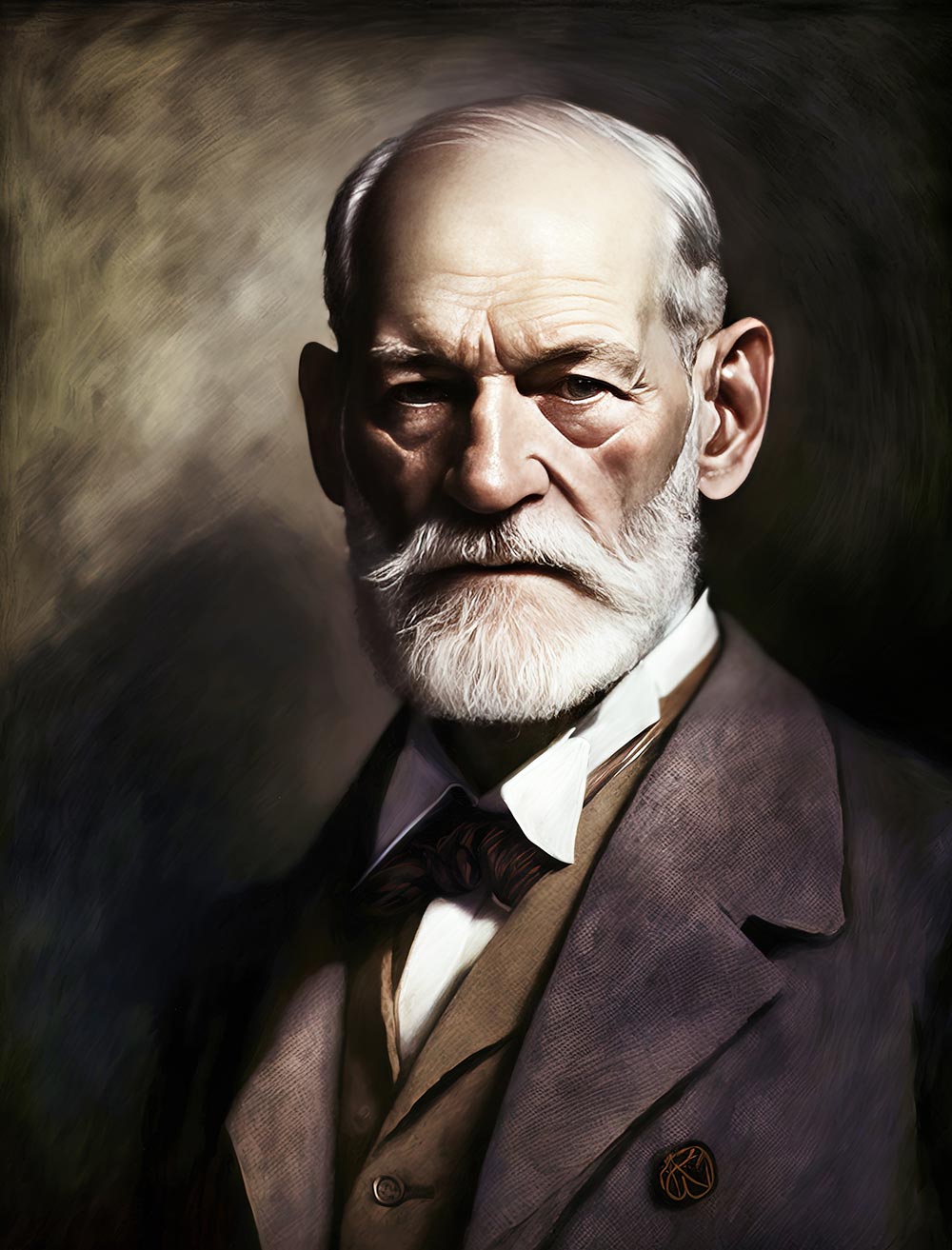 Before we leave Freud, I also want to mention his notion of free association. Freud believed that letting patients make their own connections between their dreams and real life was a far better method than forcing interpretations on them.
As I mentioned earlier, your dreams reflect your unique journey through life. This is important because, as you begin to lucid dream, you might need some gentle guidance to help you interpret your flashes of insight. There are many pathways to understanding lucid dreams. But with practice, you can learn to trust your inner wisdom and intuition.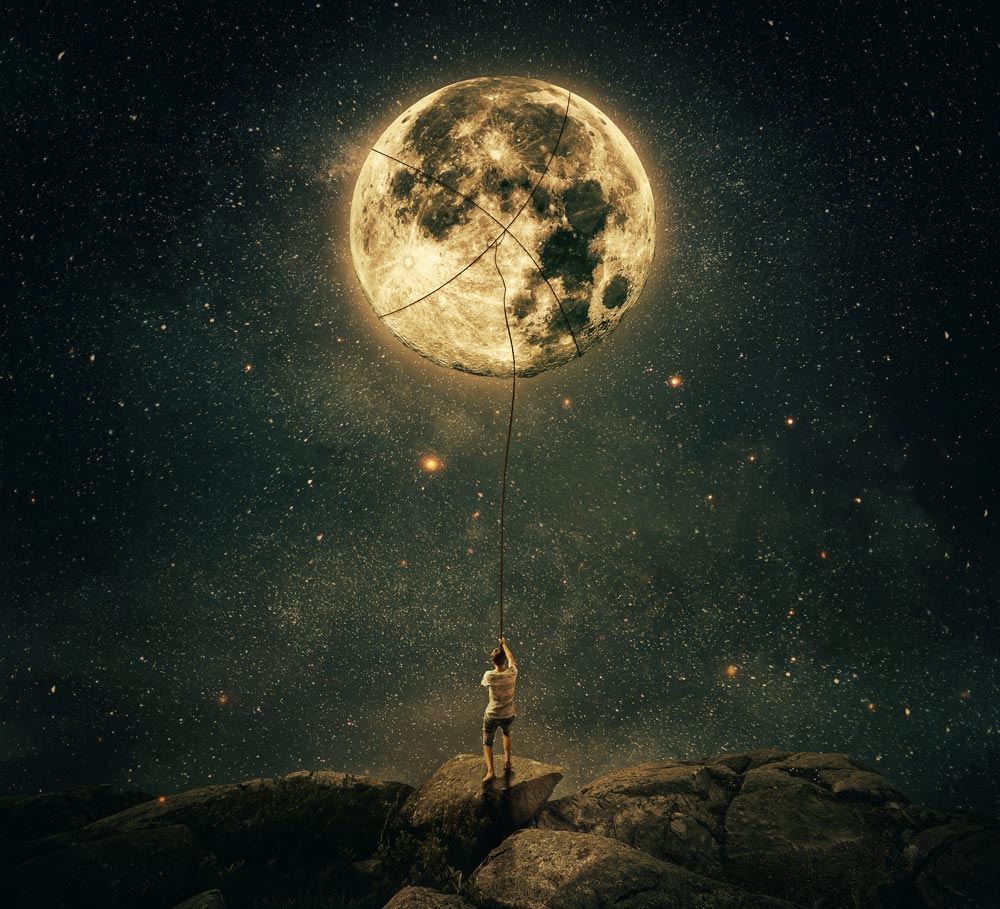 Ultimately, you have the power to make choices and to influence how your story ends in the dream state and when you're wide awake. This is another reason that the Vedic sages paid attention to dreams; they are an aspect of karma.
Unfortunately, as they so often do, scientists initially distrusted the idea of lucid dreaming because it was hard to test. Many scientists thought of dreams as more-or-less a neural garbage disposal unit that "cleared out" our brains while we slept. But by the 1970s, technological advances for sleep studies helped bring Western science around to the idea that our brains are doing important work while we dream.
Scientists now know that lucid dreams usually occur during rapid eye movement (REM) sleep, a period of very deep sleep with lots of observable brain activity. Current evidence strongly suggests that lucid dreaming therapy will soon be incorporated into Western medicine.
Today, popular figures like actor Leonardo DiCaprio and novelist Stephen King talk about their practice of lucid dreaming, which suggests that all of us will want to give it a try. The Nightmare on Elm Street movie used the power of lucid dreaming to help terrified teen-agers overcome evil. And in the recent television hit, Evil, a scientific skeptic turns to lucid dreaming as one way to try and beat the devil. We might call this a "lucid dreaming uprising" in which our modern world is reaching for ancient wisdom to reconnect with our intuition and spiritual essence.
So, by now you're probably wondering how to activate the power of lucid dreaming into your life, right?
Swami Satyananda Saraswati originated a twentieth century school of Yoga Nidra. In 1976, having founded the Bihar School of Yoga in the 1960s, he built a system of guided meditation that helps devotees enter the lucid dreaming state. His system draws on the ancient tantric practice of nyasa, which combines the power of touch along different parts of the body with specific Sanskrit mantras.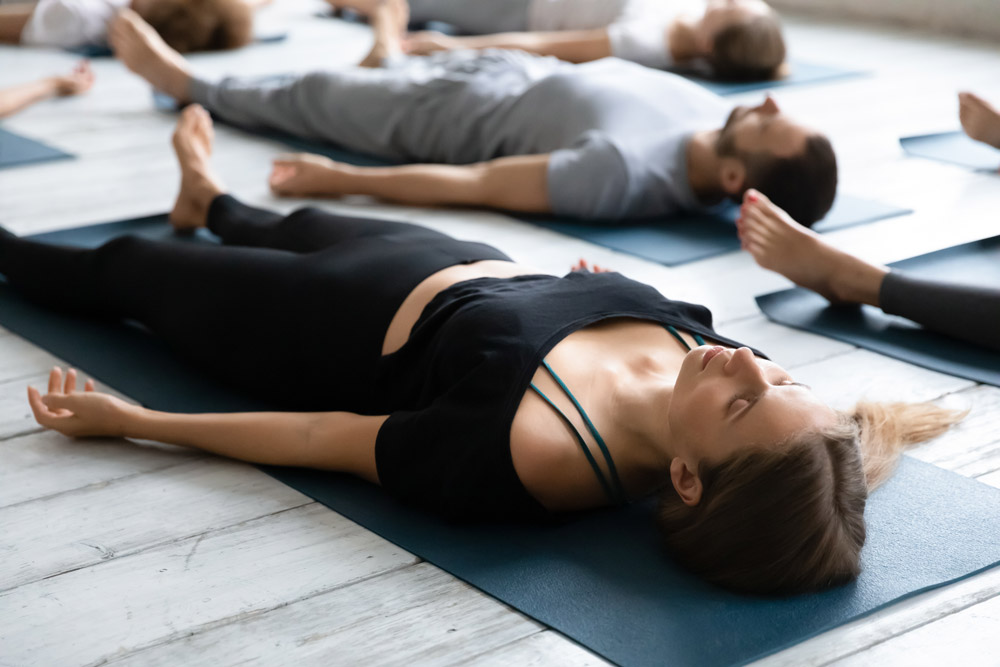 Satyananda's approach isn't directly connected to traditional Vedic texts, but it does have historical precedents in the Vedic philosophy. It's interesting to note that the United States Army and other big organizations have used the Yoga Nidra approach developed by Satyananda to treat soldiers who experience post-traumatic stress disorder.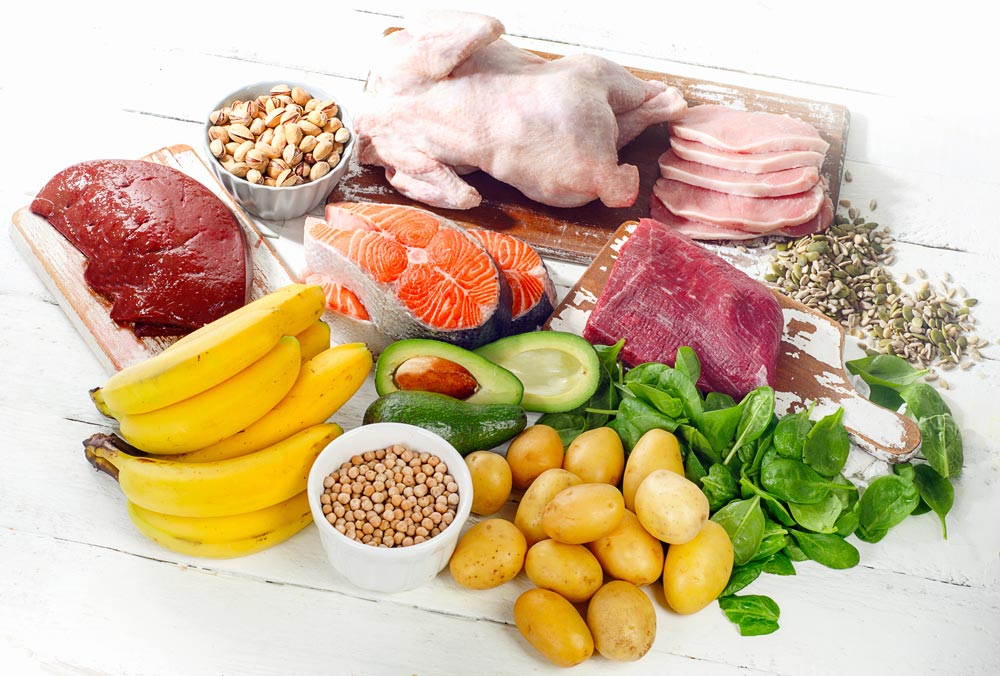 There are some foods that can enhance your ability to lucid dream. Foods rich in vitamin B6 are linked with greater dream recall and intensity. One of the roles of vitamin B6 is to convert the essential amino acid tryptophan into serotonin and niacin. This conversion helps your body regulate appetite, sleep patterns, and mood. Foods that help enhance lucid dreaming include chicken, soybeans, turkey, tuna, venison, lamb, salmon, halibut, shrimp, and cod. If you're vegan or vegetarian, good lucid dreaming foods include kidney beans, pumpkin seeds, tofu, cheese, and soy sauce.
It's best to eat these foods and take vitamin B6 during your evening meal, just a few hours before you retire for the night.
Here are a few practical steps to enhance your ability to experience lucid dreams.
Make a dream pillow and infuse it with a meditative essential oil. It can be any comfortable pillow, and an essential oil like bergamot, clary sage, lavender, mugwort, orange, rose, roman chamomile, or sandalwood. You can also diffuse essential oil into the air using a diffuser instead of putting drops on your pillow. (Some people have adverse reactions to essential oils that touch the skin, so a diffuser may be best for them.)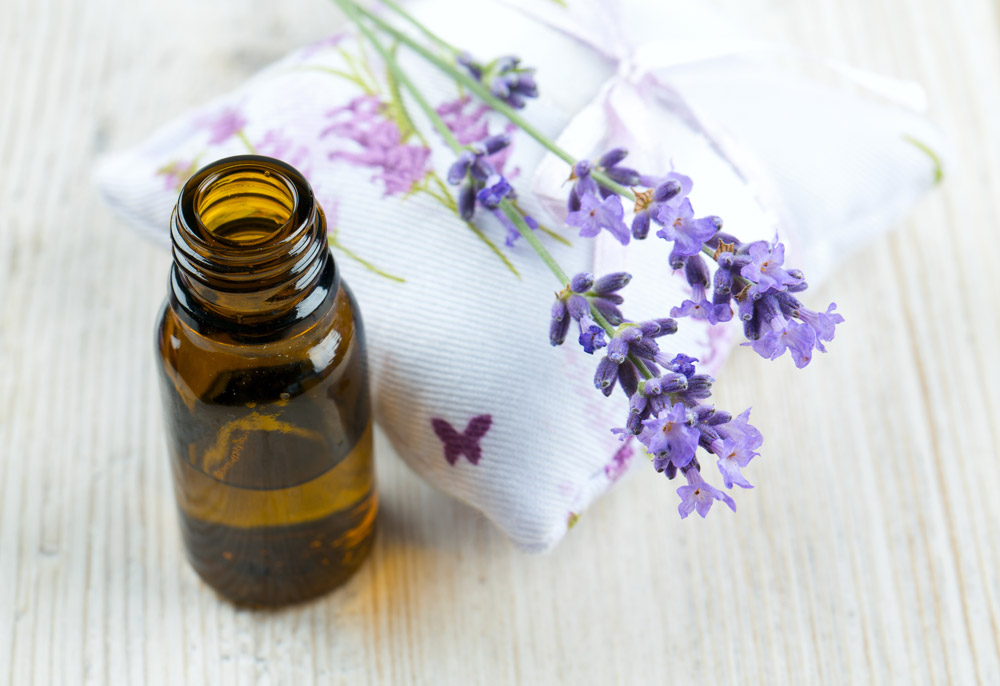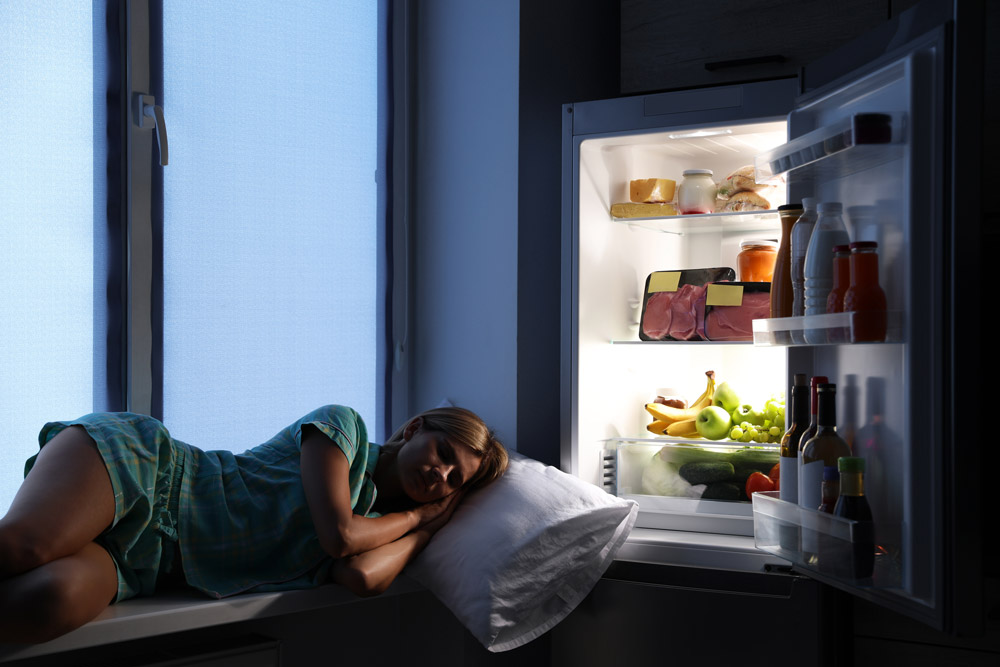 Sleep in a cooler than normal room. To keep from feeling hot or too warm and uncomfortable during sleep, throw open a window or run a fan to keep your body temperature feeling exactly right for you. Studies have shown that sleeping in a cool place improves the frequency and duration of REM (dream level) sleep.
Exercise/Yoga Exercise and yoga several hours before sleep has been shown to enhance REM sleep.
Turn off all electronic devices with lit screens one hour before bed.
Regular meditation is another way to prepare your mind for lucid dreaming, as does setting your intention to lucid dream. For example, you might write in a notebook beside your bed your intention to lucid dream just before going to sleep every night as a way to prepare your subconscious. A nightly routine can also help signal your brain that you're shifting from the waking to the dreaming state.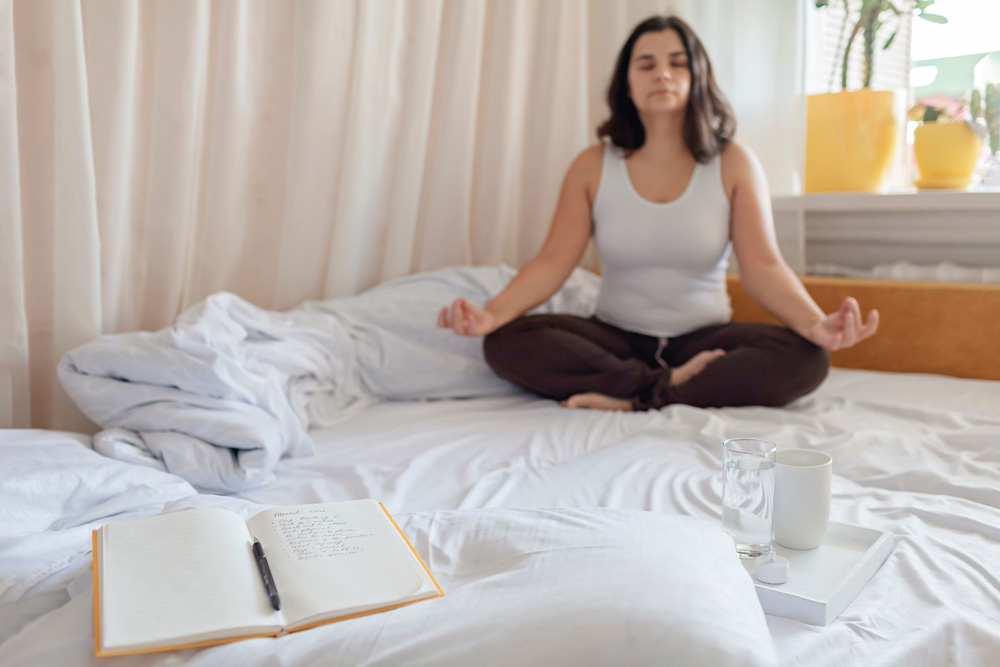 Lucid dreaming is powerful, so it can also be unsettling because there is no way to cleanse past karma in just one or two lucid dreaming sessions. So, please recognize that this technique, just like meditation, requires time, practice, and devotion. If your past trauma is intense and/or painful, it's especially prudent to find a teacher or spiritual guide who can gently guide you through the process. Those of you saddled with post-traumatic stress disorder will want to make sure you have support in place before you try out lucid dreaming.
Finally, I must mention that the renowned inventor Nikola Tesla, mathematician Srinivasa Ramanujan, and author Lewis Carroll are among the many creatives and mathematicians who have drawn upon the power of lucid dreaming to unlock creativity and access the wisdom of their subconscious minds. In the final analysis, lucid dreaming, like meditation, opens our hearts to what is timeless and lets us see things as they really are, stripped of the half-truths and lies we often tell ourselves when we're awake. In the words of Carl Jung, "One does not become enlightened by imagining figures of light, but by making the darkness conscious." Becoming a lucid dreamer activates your power both to see the darkness and to move beyond it into the light.
Lucid Dreaming is just one skill that you can master that can help you see beyond the physical bounds of time and space and obtain wisdom from realms beyond ours. And it is one of the skills taught in our bestselling Astral Wisdom course. Learn to design the life of your dreams by mastering the out-of-body experience by accessing this course here >>