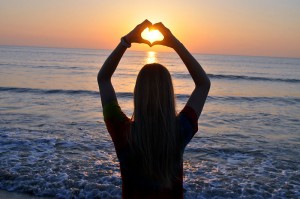 Over the years there has been a lot of information published about chakras. Often you'll find that even people who aren't actively pursuing a spiritual path have heard the term chakra, and may even be able to tell you where one is—a vast shift in awareness since I started studying energy healing three decades ago! Now, the seven major chakras are fairly mainstream.
But what do you know about the higher chakras? Though the higher chakras are much less talked about, they are just as important. In fact, they are essential for connecting you to the vastness of the universe and meeting your higher self.
You Have to Crawl Before You Can Walk
Before we can discuss the higher chakras, which are the conduits to higher realms, we must first address your seven main chakras, which are your roots. Just like any tree needs a solid base from which to grow its branches into the sky, you need a strong foundation in your lower chakras before you can reach the stars through the higher chakras.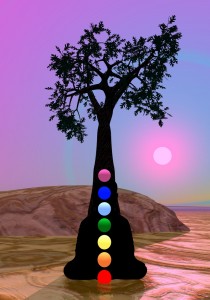 Your seven bodily chakras, which start with your root chakra at the base of your spine and move up along your spinal cord until reaching the seventh chakra at the top of your head, each govern different aspects of your life here on the physical plane. This includes the way you see yourself, how you perceive and interact with other people, and your larger ideas about the world and your place within it. Pretty important stuff!
When in good health, the seven chakras spin gently in the correct direction. This allows the chakras to move energy in and out between your field and the unified field beyond, replenishing your personal field and maintaining your health.
As Routine as Brushing Your Teeth
When your energy field isn't healthy, your body isn't healthy, so if you feel your chakras could use some cleansing and recharging from energy medicine—and, honestly, whose couldn't?—consider attending energy healing courses or workshops. If your chakras need a jumpstart, an energy healer can sense where there are blockages and remove them. An experienced energy healer will also be able to open and charge your higher chakras and even facilitate initiations.
While you're waiting to work with an energy healer or spiritual teacher, keep up a daily practice of meditation, journaling, and staying grounded in nature, all of which go a long way toward clearing the imbalances in your energy field. It may help to schedule meditation and other energy-clearing activities until they become as routine as showering and brushing your teeth.
These practices help to free up emotional baggage that can slow your spiritual progress, and make it easier to connect to the higher chakras and reach the higher levels of consciousness that await you.
Going Up, Up, Up
Each chakra has its own color and vibrational tone, and as you move up the chakras, the vibrations increase. In the higher chakras, the tones begin to sound heavenly, like angels singing, and it is just gorgeous and uplifting to hear.
Here are 3 more things you may not have known about the incredibly powerful higher chakras:
1. Higher chakras can lead you to your higher self.
The first of the spiritual chakras is the eighth chakra. This chakra is the passageway that connects your personality in this body, in this lifetime, with your immortal soul, the part of you not confined by physicality that spans many bodies and lifetimes.
When you journey to the eighth chakra and beyond, you will be able to meet with your higher self, provided you have done the requisite self-work through energy healing, meditation, or other means. Your higher self is a perfect being made of light and love—it's you, the ideal version of you— and she can offer guidance no one else can.
Your higher self also has access to the Akashic records, which contain all knowledge, and can answer questions your conscious mind doesn't know the answers to—past, present, or future.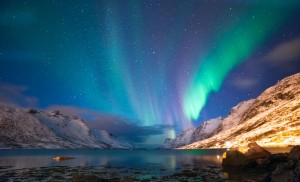 2. Higher chakras can reveal your life's purpose.
The higher chakras contain the best parts of yourself, the qualities you came into this body and this life to manifest. When you activate the higher chakras, you can download those qualities and that energy and absorb them into your being. This allows you to act from a place of spiritual truth, in alignment with your soul.
The higher chakras, particularly the eighth, hold the record of your soul contract—the plan your soul set in place before you incarnated, or, your life purpose. You must learn specific lessons in this life in order to evolve, and while your higher self never forgets what those lessons are, your personality can. When you begin to reach the higher spiritual chakras, you are able to get in touch with your higher self and check out the blueprints you made for this life.
3. Higher chakras allow you to experience divine love.
Students often ask what the higher chakras are like, and it becomes difficult to describe because they are experiential planes, not intellectual. I can say that by the tenth chakra you start to feel ungrounded, like you're floating above your body, so you'll want to be sure to only go this high when led by a spiritual teacher or energy healer. If you can join me for one of my meditations where I take you to the higher chakras, I promise it will be an experience you won't forget.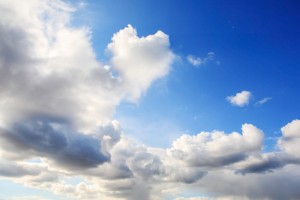 But the greatest gift that reaching higher chakras provides is the experience of Divine love. The perception you have of being a separate being, alone, will begin to crumble as your consciousness expands and you become aware of just how immeasurably large this universe—and therefore the universal field you're connected to—is.
Cosmic love will change you down to your core. The effects of understanding that you are part of the interconnected world and knowing that you are loved unconditionally will make you more compassionate and loving towards others, and the Divine love will radiate like ripples, spreading through you and out into the world.
If you would like to experience a meditation that will take you to the 8th chakra and beyond, check out this video. To learn more about energy healing and its amazing benefits, you'll want to check out my LifeForce Energy Healing Online Certification Course, which teaches you how to heal yourself and others, and certifies you in the exciting field of energy medicine!