August's Sturgeon Moon (aka Green Corn, Fruit, Barley, Grain, and Red Moon by other tribes) is the last supermoon of 2022. It is a time for reflection and gratitude for the many ways in which nature provides all of the essentials to sustain life in all its diverse forms in every season on our home planet.
It is called a Sturgeon Moon because it was during this time of the year in eras long past when the sturgeon in the Great Lakes were plentiful enough to provide ample sustenance for indigenous people. Native tribes caught, ate, and dried sturgeon in sufficient amounts to carry them through a series of the harsh fall and winters that followed on the heels of summer. The Indigenous peoples who inhabited the Great Lakes region followed the fish, which were a major food source. Sturgeon were so plentiful that the Potawatomi and Ojibwe tribes' legends "tell of rivers so full of sturgeon that a person could walk across the water on their backs."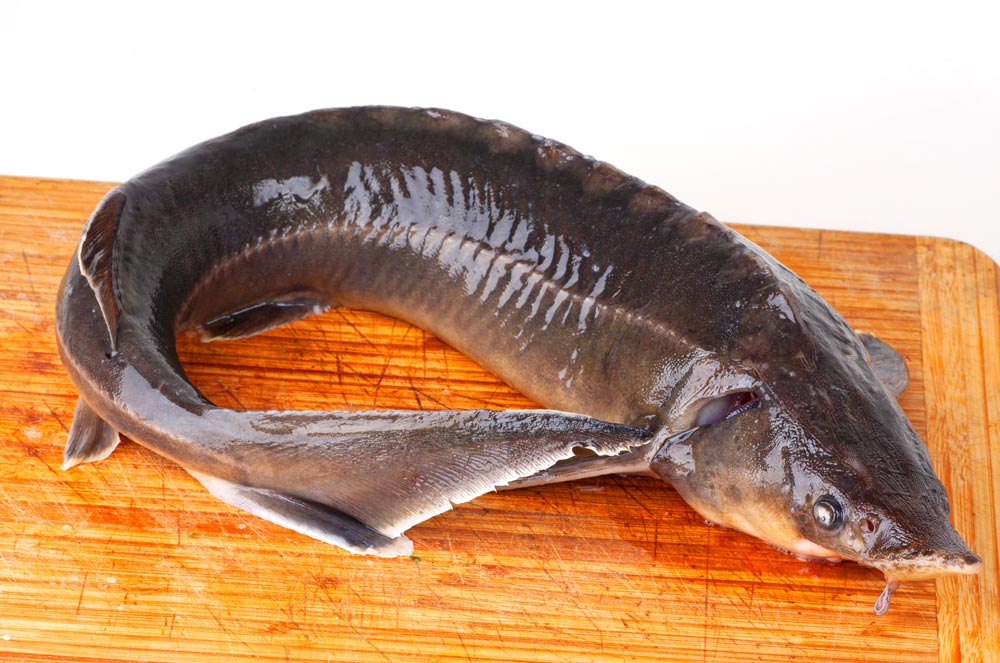 Every ounce of the sturgeon was used by Indigenous tribes. It provided fresh meat. Later, when it was dried, it tasted similar to pemmican and could be kept for years. Bones were used for spears for hunting and needles for sewing; parts were used to make paint and glue for teepees; their oil was used for healing; bags and containers were made from the skin of the fish; and the stomach lining was used as drum coverings. So critical was the lake sturgeon to the Indigenous people that they called it "Buffalo of the Water."
The August Sturgeon Full Moon testifies to the final days of summer and signals the beginning of harvest season. This is the perfect time of year to acknowledge and celebrate the rewards of your hard work.
Indigenous peoples on all continents generally have a far healthier respect than Industrial Age cultures do for the provisions that nature provides entirely without help or management by humanity. August's Sturgeon Moon gives us the chance to meditate on Nature's provisions and on our responsibility as stewards of the planet to do as much as we can to maintain its ability to continue to provide for all of the beings who live here.
Now is the perfect time to harness the natural energies that surround you during the Sturgeon Moon and focus them on taking care of yourself, your family, and all the other beings who contribute to your well-being across the globe, from honey bees to blue whales.
3 Ways to Celebrate the August Sturgeon Full Moon
Soak in a relaxing, spirit-soothing herbal bath.
Use chamomile, lavender, rose, and peppermint in your bath if peace and comfort are immediate goals. Add in heather, jasmine, or lemon balm to receive an extra dose of relaxation.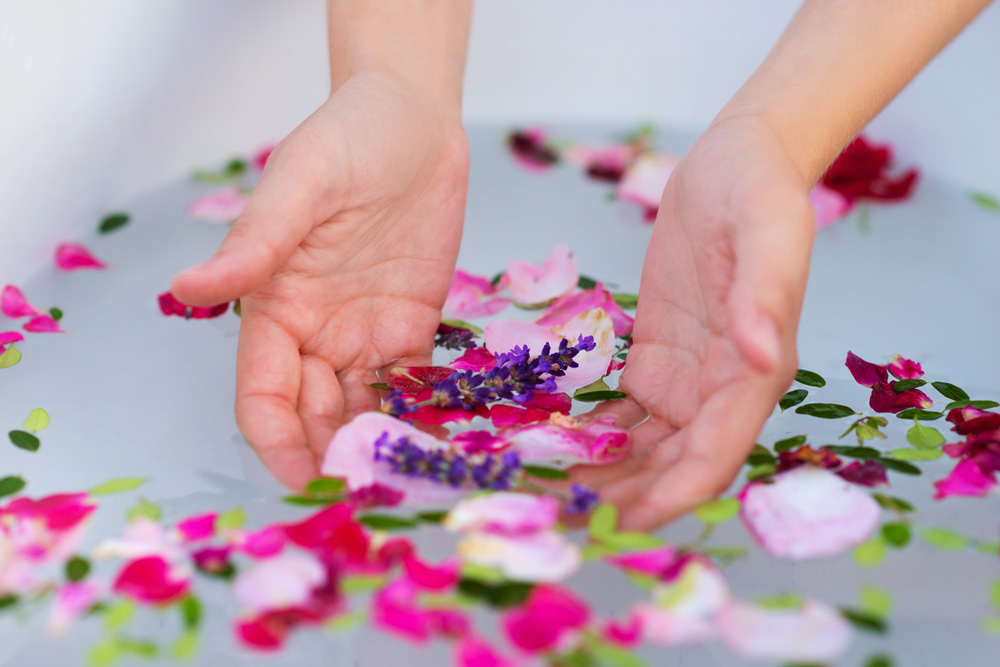 Light candles and play your favorite songs. Let your mind be quiet. Rest and recuperate so the tasks ahead can be undertaken with a renewed mind and spirit.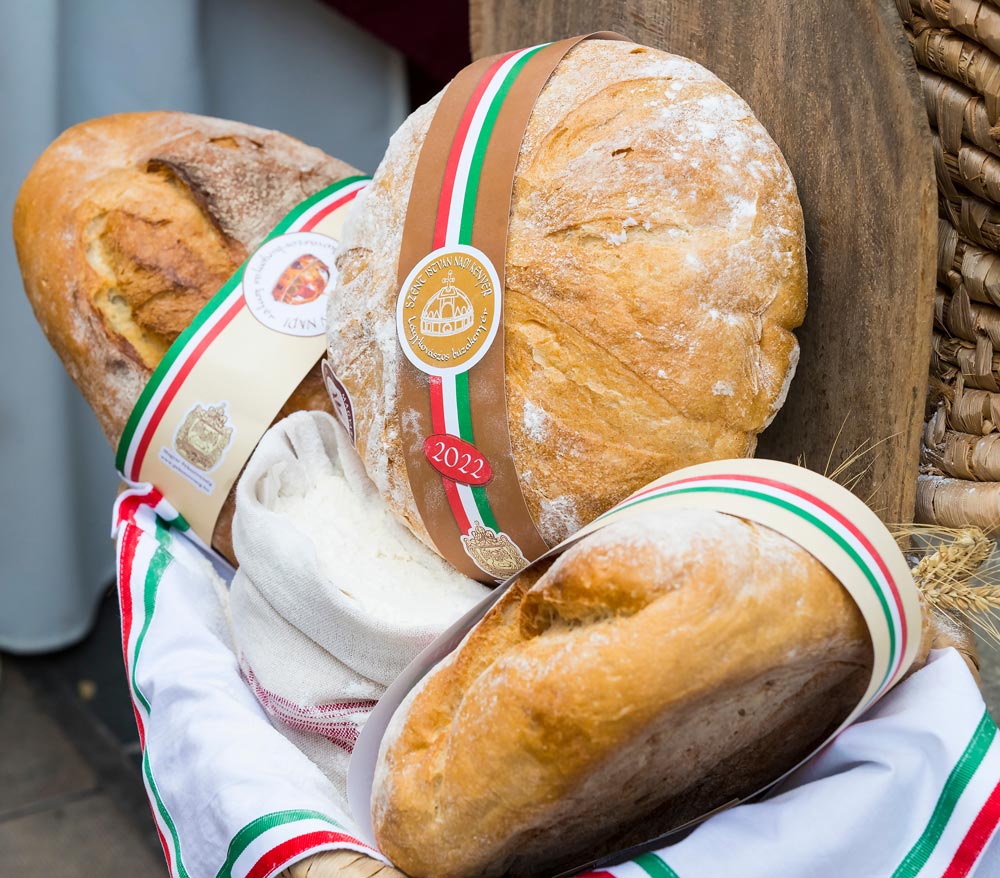 Participate in the Feast of New Bread Ritual
The Feast of New Bread was celebrated by ancient peoples after they had harvested their grain. They were celebrating the fact that there would be a storehouse of available food during the upcoming harsh winter and early spring months.
Bake a loaf of bread like your ancestors did (over an open fire or in a clay oven, if possible) and meditate with the intention of taking yourself back to simpler times, when modern day hassles didn't exist, and artificial stressors were few and far between. Create something from scratch in memory of them and then thank them for persevering, for without their successful navigation of natural and manmade challenges, we wouldn't even be here today!
Erect an altar, visualize your goals
An altar space is crucial if you believe, as I do, that putting positive, loving energy into the world can help you achieve your most cherished goals. The August Sturgeon full moon is a sign of empowerment, of creating and saving nutritional stores for an adequate abundance during leaner times.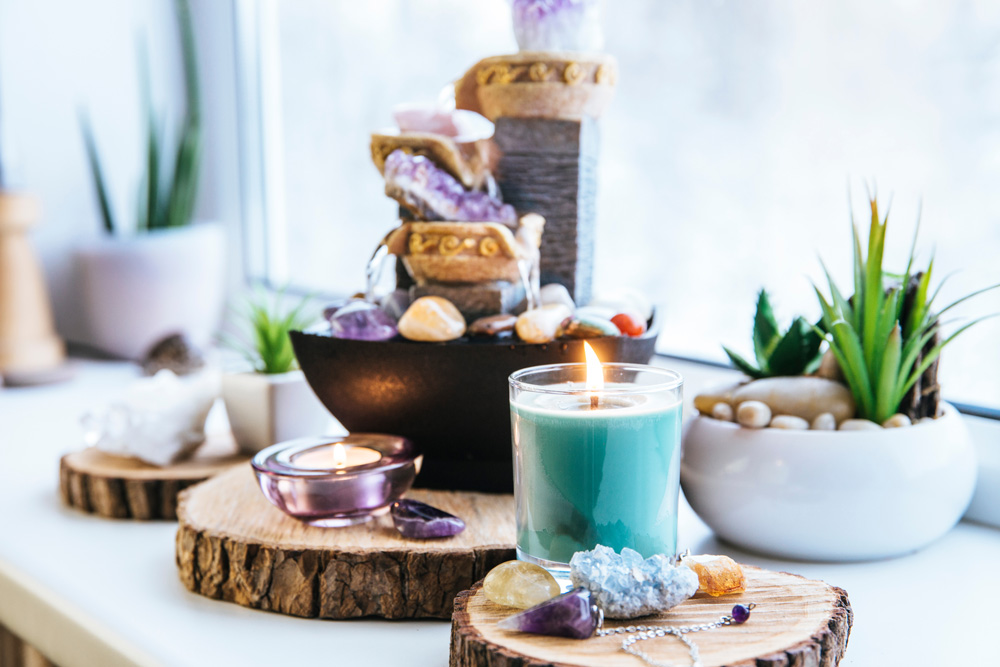 Choose a small table, a shelf, or a windowsill to transform into your altar for August and beyond. Its very existence will remind you to meditate on your gratitude for the adequate provisions that frequently arrive in your life, either "just in time," or for a less-plentiful time in the future.
Create a dream board, or pin images of places you hope to visit on your altar. Or simply scatter onto it positive quotes to remind yourself about the happiness and inspiration that are available to you at a moment's notice.
As long as you remember to embrace the fact that you are powerful and worthy of ample provision, you will receive everything the August Sturgeon Full Moon offers you.
If you have a big vision for your life, but know that in order to achieve that vision you must first heal and invest in self-transformation, to become the person who is worthy of that vision, our year-long Master-in-Training program provides exactly the life-changing education and support that you are looking for. You can learn more about it by clicking here >>