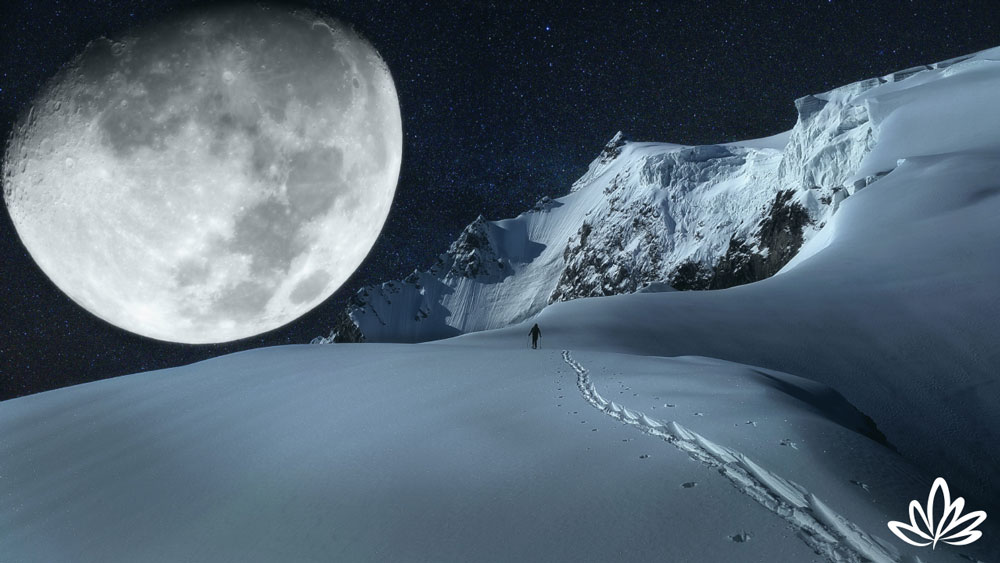 Full moons tend to have nicknames, and some Native American tribes called the February full moon the "hunger moon" or "bone moon" since hunting was usually rough in mid-winter. The Old Farmer's Almanac called it the "trapper's moon" because the dead of winter was the time to trap fox, mink, and beaver as their coats were their fullest at that time. It's also called the "snow moon" because February is typically the month of heavy snow.
In the spiritual world, the moon represents your inner world, your emotions, thoughts, and desires as well as your shadow self and your dreams. The moon affects the frequencies of both your conscious and subconscious mind, and offers you the chance to unlock what has been hidden within you.
Our closest companion in the sky, the moon exerts the strongest tidal forces when it's closest to the earth. The tremendous energy of the full moon pulls not only the ocean's tides, but also your watery emotions. This means it's important to know that whatever is happening inside you will be amplified. Whether you are happy or sad, you'll feel it more so.
This also means that your spiritual energy will be stronger, so it's a great time to meditate deeply.
Here are 7 tips for working with the full moon energy:
Try to stay calm and let things go. Forgive others. Write what you are grateful for, as it's a powerful time to acknowledge the beauty of life. Keep the energy moving in a positive direction.
Spend some time outside under the full moon if possible. If you're in a comfortable climate, take a "moon bath." If it's minus 20 degrees out, try to catch a little moonlight through your windows, that works too! This is also the perfect time to put your crystals outside to cleanse their crystalline structure and fill them with celestial vibrations.
Have a clear intention of what you want to manifest. Focus on your dreams and use the extra energy that's available to make them come true.
If you join in a group full moon meditation, the sacred circle will be intensely powerful. Members of our Soul Family meditate together regularly (you can join us here). Meditating alone or in a group during this strong lunar energy will imbue you with calm, stillness, and increase mindfulness.
Be ready to open spiritually as the lunar energy stimulates your 8th through 12th chakras to begin to open like the petals of a lotus. You're being prepared for your next spiritual initiation.
Do a ritual associated with Goddess energy. Our moon is feminine, the companion energy to the masculine sun. Find a way to express your feminine creative energy. Step outside and sing to the moon to get things moving!
Remember that old lullaby: "I see the moon and the moon sees me. God bless the moon and God bless me." Use the amplified spirit that is available to send good vibrations out into the world.
So join me on this super full moon, and increase your lunar connection; it will support and bless you throughout this next year.