If you remember your early American history, you may recall a letter which Abigail Adams wrote to her husband John, who had finally managed to wrangle out of a cranky Congress a declaration of independence from Great Britain. Part of what Mrs. Adams wrote was this: "In the new code of laws which I suppose it will be necessary for you to make, I desire you would remember the ladies and be more generous and favorable to them than your ancestors. Do not put such unlimited power into the hands of husbands. Remember, all men would be tyrants if they could. If particular care and attention is not paid to the ladies, we are determined to foment a rebellion, and will not hold ourselves bound by any laws in which we have no voice or representation."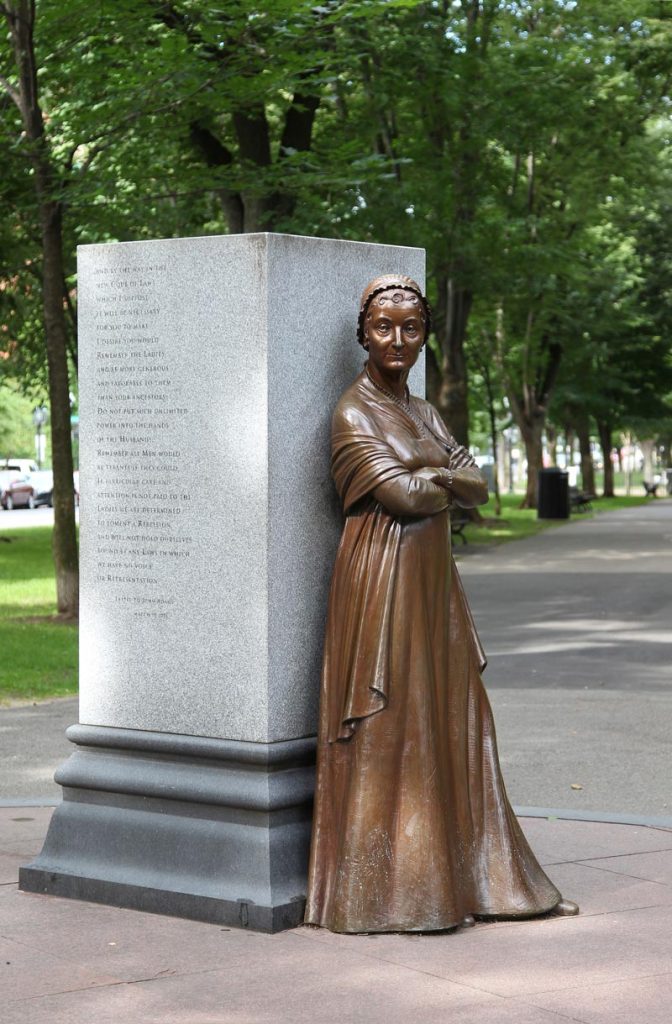 Apparently, Abigail's letter fell on deaf ears. And that ladies' rebellion she referenced? Well, it still hasn't really happened. As a result, yesteryear's women lived in the shadows. And sadly, today's women haven't yet walked entirely free of them. It has been an uphill climb, gals, there's simply no skirting around that fact. (no pun intended ☺︎)
A key reason for this fact is that our academic and mass media-driven western cultural history has, until relatively recently, been entirely white male-defined and dominated. Only recently has there been any backlash against the authorities who ordained and established the practice of the male "white"-washing of history.
In school history books in the United States women, people of color, Native Americans, and non-European immigrants occupy the back seat behind the exploit of white men. That's why we learned more about John Adams than his wife Abigail, more about Charles Lindbergh than Amelia Earhart, more about John, Robert, and Edward Kennedy than their wives, daughters, sisters or nieces who also dedicated their lives to public service, and more about the Reverend Dr. Martin Luther King Jr. than his mother, Althea, who was also assassinated and a major influencer and contributor to the movement at the time.
In fact, among the scant few times when women's activities have been mentioned in western histories are the instances in which they were accused (at the time) of behaving in an "unwomanly" manner (as witches, "possessed of the devil," or as prostitutes, contrarians, or out-and-out insane). The homemakers, children raisers, and life partners of most men have come and gone from the world largely unheralded, undocumented, forgotten. I am reminded that my poor mother, may she rest in peace, had a terrible time keeping me in the Catholic boarding schools that she favored for high school. After I had been unceremoniously expelled from yet another high school, worse, in the final year, she arranged an interview for me at a prestigious school run by some nuns in San Francisco. My mother and I arrived, all white gloved and hatted for the interview, and the sisters suggested I go into a side room for half an hour and write a little piece on any topic I desired while they and mother had tea in the parlor. I brought my little piece back shortly after, and read it aloud: in it, I took the position that Joan of Arc was more than a saint – she was a transgender war hero, or whatever the polite word at the time was that would convey that concept. My mother and I were quickly escorted off the property and the next interview was at a decidedly not Catholic high school for young ladies of refinement.
Throughout our history, noteworthy women have (during their times) been egregiously mischaracterized as outlaws or outliers of patriarchal white society: from Susan B. Anthony, Harriet Tubman, and Rosa Parks, to Gertrude Stein, Ruth Bader Ginsberg, and Jane Fonda. These women, as well, as other human rights and women's advocates and activists, are often castigated as contrary, anti-patriarchy individuals because they dare to present themselves as equal members of, and contributors to, the human race. As singer/songwriter Caryl Simon wrote, "A really strong woman accepts the war she went through and is ennobled by her scars."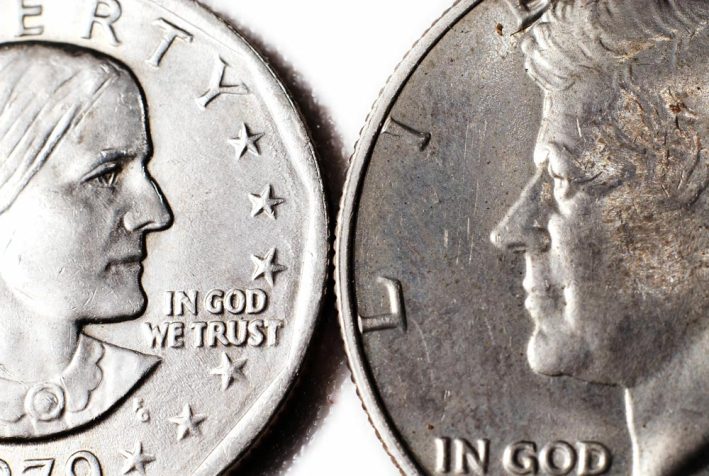 It is a sad fact that until the mid-20th century, outspoken women were frequently committed to mental hospitals for refusing to silence themselves and adhere to their male-designated second-class status. Among the reasons stated for committing women to asylums — are you ready for this? — were ill treatment by husband, intemperance, immoral life, jealousy, laziness, masturbation, suppressed masturbation ( that is, damned if you do, damned if you don't!), novel reading, overaction of the mind, tobacco use, political excitement, excess religiosity, inadequate religiosity, loss of law suit, desertion of husband, bad habits, decoyed into the army, domestic trouble, epilepsy, excessive sexual abuse, women troubles, superstition, feebleness of intellect, and hard study. The list goes on, and most of it is similarly unbelievable. Freud originally announced to an alarmed male audience of fellow physicians that his research had revealed that most women who were accused of the crime of "hysterics," were in fact victims of sexual abuse by a family member, most often, their own father. He was castigated so severely by his colleagues and threatened with the immediate end of his career for taking that position that he promptly retracted this position, never to voice it again.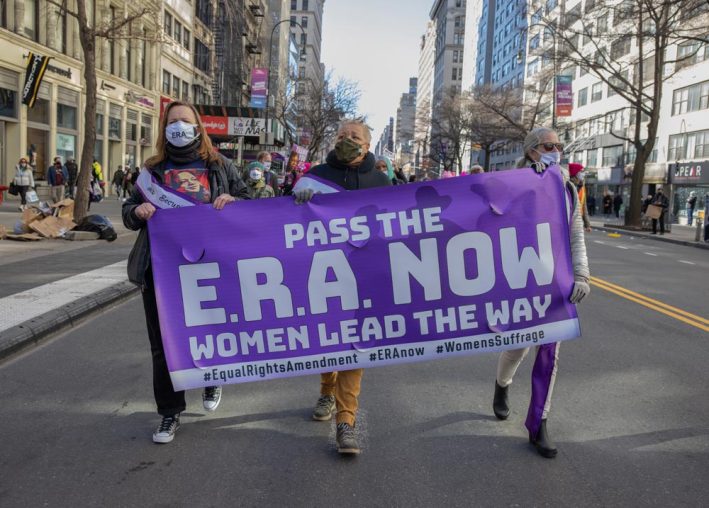 If we have any doubts about the position of women, they didn't even win the Constitutional right to vote across the United States until 1920. And the Equal Rights Amendment still sits in the wings, waiting to be enacted.
What western history books and Judeo-Christian holy books have neglected to mention (except to decry them as superstitious pagan cultures) is that there have been a great many matriarchal societies on Earth, and many patriarchal societies with female Goddesses. In passing, I should mention that the Vedic culture I've immersed myself in is one such heavily patriarchal society that, like Catholicism with its Mary figure, has many female gods that soften the story but don't, in fact, give women any sort of equality in real time.
As a sad result, we've been taught far less than half of the human story, which has made far more than half the human population appear to be less consequential, less powerful, and therefore less visible than we instinctively know them to be, and which is why movies that correct the history books to include brave, valiant and powerful women, and why superhero movies like Mulan, Wonder Woman, and Black Widow, and why authors like Maya Angelou (the beloved author of the poem "And Still I Rise") and researchers and scientists like Jane Goodall, Marie Curie, and Katherine Johnson, make us want to offer fist bumps and high fives to their high-profile notoriety and courageous contributions. As Marge Piercy once wrote, "A strong woman is a woman determined to do something others are determined shall not be done."
Now is the perfect time to revisit The Divine Feminine and The Divine Masculine, two energies that exist in all of us and which (when balanced) create a culture in which everyone can thrive. These two energies are the perfect antidote to the toxic masculinity that has marginalized and minimized the contributions of literally billions of people across time and that is so visible today.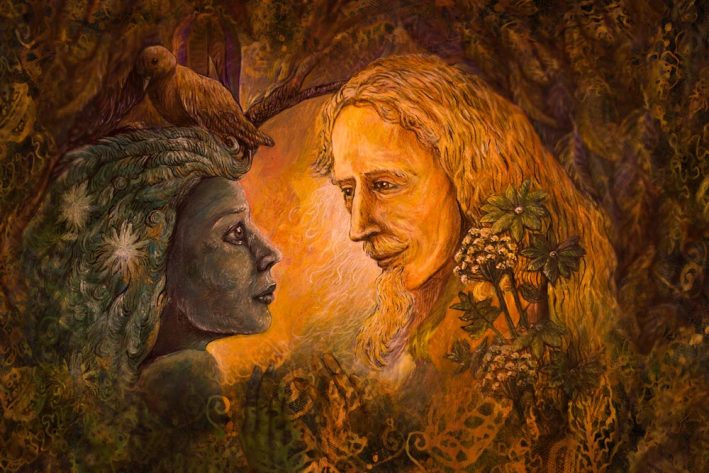 The Divine Feminine is a both a spiritual energy and a concept which serves as a counterbalance to the patriarchal historical and worship structures that dominate Judaism, Islam, and Christianity. The Divine Feminine goes beyond a single belief system, so it can be embraced by anyone who is interested in co-existing in peace with others.
Despite its gendered name, The Divine Feminine is an aspect of every human being, as is the Divine Masculine. These complementary energies exist in all of us humans. The Divine Feminine is characterized by receiving, doing, and acting in powerful, loving, and caring ways. (Mother Mary and Eleanor Roosevelt are representatives of this type of energy.)
The Divine Masculine, on the other hand, is characterized by giving, doing, and acting in powerful, loving, and caring ways. (Abraham Lincoln and the Dali Llama are representatives of this type of energy.)
But when masculine energy is toxic/aggressive, it goes beyond mere assertiveness, determination, and action- and goal-oriented practices, which all too often results in environmental degradation, societal segregation, and national disintegration.
The Divine Feminine, when it dominates or becomes toxic, although less destructive (because it isn't driven to compete or to assert), allows phrases like "boys will be boys" and "as long as there are greedy people in high places, there will always be wars and injustice" to enter the vernacular to help convince ourselves that "it is what it is and no one can change it," which is patently untrue and reduces the desire to work to make things better. The Divine Feminine is immensely powerful and change-making, but only when it's named, claimed, and activated by intention.
Given this refreshing new perspective, the Divine Feminine and the Divine Masculine, when in balance, are the perfect solution to the troubles and challenges that face us as a species and as a planet.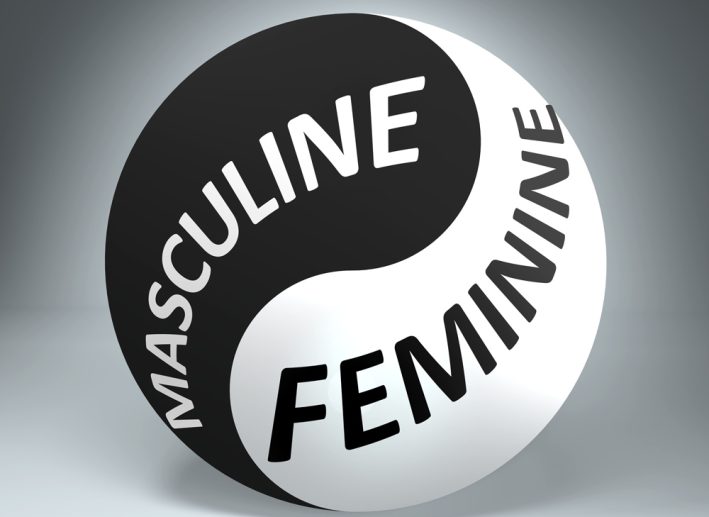 Those of you familiar with Chinese philosophy will recognize the similarity to the yin and yang energies. The yin and yang symbol, in which the black and white shapes swirl into and out of each other instead of appearing as harshly bordered no-fly zones, show us in visual form that the divine masculine and feminine complement and balance each other. It is when one side dominates that a culture suffers from imbalance and injustice.
Again, masculine, and feminine energies are ever-present inside every individual, at every moment, everywhere on earth. When they're divinely inspired by Spirit/Source, they work together to create cultures of lovingkindness and practices that restore and replenish the planet.
National divine feminine conversations and actions revolve around caring for the earth and its inhabitants (human and non-human), promoting racial and gender equity, and advocating universal health care. Each of these conversations and actions emphasize nurturing and creating balance within a supportive society built on lovingkindness and the recognition that other human beings exist and are rightful heirs to identical rights and needs, and that denying one is an abrogation of our responsibilities to care for all. Amy Tenney wrote, "The world needs strong women. Women who will lift and build up others, who will love and be loved, women who live bravely, both tender and fierce, women of indomitable will."
And harking back to the wild, wild west, Calamity Jane said, "I figure, if a girl wants to be a legend, she better start now."
That's the spirit, and the formula! High vibrational energy, can-do/will do attitude, and pure intention – the three key ingredients to making sure the things happen that you want to have happen!
The Divine Feminine is active, loving, compassionate, and forward-looking. It anticipates the next best thing that can occur and works to ensure its fruition. It nurtures, fosters, and promotes wellbeing and lovingkindness. It doesn't compete: it completes.
With that being said, to find balance in all aspects of your life, it is necessary to focus on both energies. And our bestselling Awakening the Divine Feminine course can help you do just that. If you've ever felt that something in your life just isn't right – out of balance – then this might just be the solution that you've been searching for. Click here to learn more about this course >>