What is Meditation?
"What we seek we shall find; what we flee from flees from us" – Ralph Waldo Emerson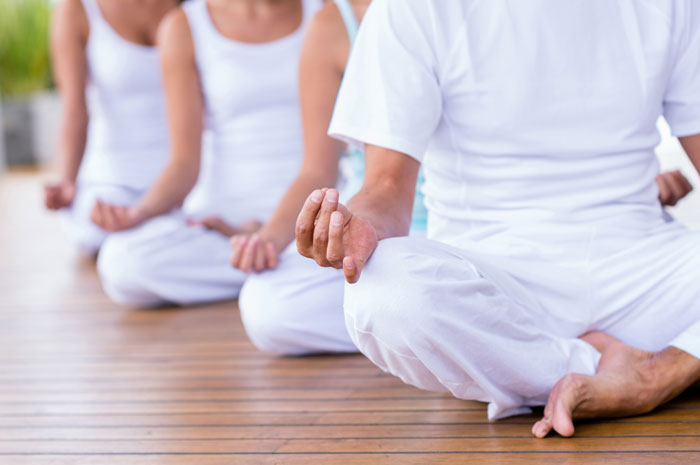 Derived from the Latin word meditation which means "to think, contemplate, devise, ponder", meditation is the practice of focusing your attention to help you feel calm and give you a clear awareness about your life. Meditation has been used and practiced in Eastern societies for many thousands of years, and is now widely practiced in the West as well. In recent years especially, there has been an increasing consciousness of the positive effects meditation has on both the individual and on society.
But what is meditation exactly? Meditation involves turning your attention inward and focusing your mind to a place where you are connecting to source and to your universal self. While it is often considered a spiritual or religious practice, it has become much more mainstream in today's Western cultures. Meditation is a tool that many use for personal development and growth and many successful and happy individuals swear by its benefits.
There are several methods of meditation available to help you find the peace of mind you are seeking. A daily practice of 20 minutes, twice a day, can be an amazing gift you give yourself. Meditation will help you tune in to your waking life in a way you never thought you could experience. Your consciousness will expand and you will be able to tap into a universal energy that will assist you in healing yourself and your life. It is here that you will unlock what is meditation.
Meditation paves the way for emotional healing. It is also an excellent method to balance your chakras. On an energetic level, meditation will assist you in removing any blockages that come from holding onto anger and resentment. Meditation ushers in what may be the most important part of the energy healing process, forgiveness. Forgiveness opens up our connection to other people and paves the way for global peace. By raising your consciousness, you are helping everyone else on this planet do the same. We are all connected by one vast field of energy.
It is essential if you wish to learn meditation, that you receive meditation instruction from a qualified teacher. Meditation is not a technique you can pick up simply by reading about it online or in a book. If you are interested in learning to meditate, please find a qualified teacher in your area, or learn with Deborah King. Deborah can walk you through the proper steps to learning what is meditation through her meditation workshops.
Deborah King Center offers meditation instruction from Deborah's live meditation workshops via internet download. Deborah will give you your own personal mantra to use as you learn and practice meditation in the comfort and tranquility of your very own living room.