LifeForce Energy Healing School®
Operated by Deborah King and the Deborah King Center
Watch this magnificent video shared with Deborah by her Students.
See how they share their experience as you choose to follow where they have been.
Discover and Share Your True Gifts with the World, Learn from the World's Foremost Authority on Energy Medicine, and Become Certified as a Practitioner
Welcome to the LifeForce Energy School at the Deborah King Center.
We offer a full-fledged curriculum that allows you to advance your studies of consciousness and energy medicine.
Our school programs offer five levels of certification courses, ensuring that everyone from the beginner to the most advanced has access to courses with the appropriate degree of challenge to encourage their advancement.
Courses are led by Deborah King, spiritual teacher, New York Times bestselling author, and the world's leading authority on energy medicine, with over 30 years of teaching experience.
The LifeForce Energy School has welcomed over 5,000 students from around the world who have come to overcome and heal from past traumas and learn to help others, to discover their life's purpose, and to uncover their gifts so that they may share them with the world.
Take the step to learn ancient and modern healing techniques through one of our LifeForce Energy School Programs.
All school students and alumni are granted access to the exclusive Deborah King Center Soul Family, a close-knit, intimate community that offers support, encouragement, and lifetime friendships.
The "freshman year": our introductory level of LifeForce Energy teachings, covering pendulums, mind/body types, chakras, breathwork, and chelation.
The Apprentice-in-Training level goes deeper into chakras, meditation, ayurvedic teachings, mediumship, and going deeper than your personal energy field.
The Initiate-in-Training level, for those students who want to work as an initiate under Deborah's guidance, learn to coach, and take another step in their advancement in consciousness.
Our year-long Master-in-Training program is an incredibly transformational experience, as you work personally with Deborah to overcome past traumas, identify your life's true calling, and gain the knowledge and skills you need to step into the life you are meant to live. Students who have participated int his life-changing level have stated that "they've never felt more themselves."
The Graduate level is for our most advanced students, who take their healing and skills to professional levels and use their knowledge to advance their own lives in order to be an agent for change in the world.
Do you have a passion for healing? Here's your chance to apprentice with the world's foremost authority on energy medicine, Deborah King. Become certified as a LifeForce Energy Healer® at your own pace, and from the comfort of your home. You'll heal yourself as you learn to heal your friends, family and pets. Or, if Spirit calls you, take the next step and explore the advanced levels – where you work with Deborah in person and she shares her most esoteric teachings. Deborah will guide you on your path to uncovering your own unique gifts, and provide you with the tools you need to market your gifts to the world. The world needs healing – this is your chance to follow in the footsteps of Mahatma Gandhi and "be the change that you wish to see in the world".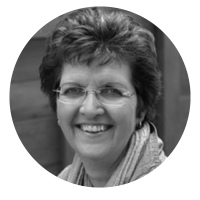 I was very impressed with the LifeForce Energy Healing®. It really enabled me to read my clients better and do more accurate healing sessions. Also it created awareness about my own behavior and this awareness enabled me to continue on my own healing path as well. The Life Force Healing program is excellent on all levels. Thank you Deborah.
José Van Haastert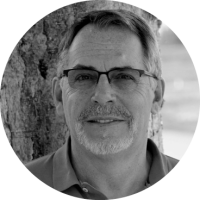 Deborah's LifeForce Energy Healing® is a great entry point into energy healing. I apply what I learned in this course to my everyday business life. When I go into a business meeting, I evaluate the attendees and determine the best way to approach each person. I highly recommend this course.
Marshall Davidson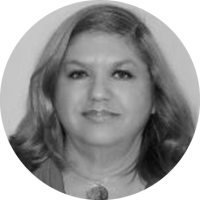 I have been a registered nurse for many years. I began studying energy healing in order to work more effectively with my clients. What I learned when I started studying LifeForce Energy Healing® is that I have to heal myself before I can help others to heal.
Ellen Wasilewski, RN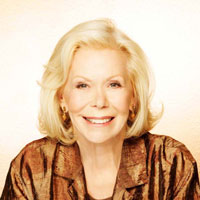 I have seen people stand in line for hours just to get a moment with Deborah King. People just love her and her healing work.
Louise L. Hay, the New York Times best-selling author of You Can Heal Your Life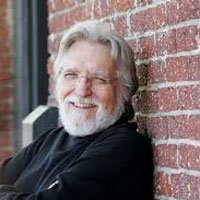 Deborah King is a guide for all seekers of higher truth who are destined to fulfill their purpose of helping others by first healing themselves.

Neale Donald Walsch, the New York Times best-selling author of Conversations with God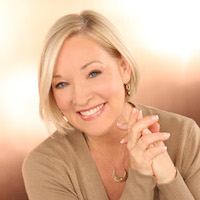 Deborah King is a courageous and gifted healer.
Christiane Northrup, M.D., the New York Times best-selling author of The Secret Pleasures of Menopause
The only entry-level energy healing program of its kind, providing real-world, hands-on healing experience. Work with a partner to heal and receive healing when you join Level I or above.
Take advantage of this amazing opportunity to explore the higher realms with Deborah — and expand your healing gifts and abilities.
This is an invitation to share your special healing gifts and abilities with the world as you step into the role of the Initiate and begin the beautiful unfoldment of realizing your true purpose in assisting others on this healing journey.
An Invitation for Our Most Passionate Students to take part in an Entire Year of Transformation, Skill-Building, and Direct Guidance from Deborah King to Achieve the Life You Were Meant to Live.
Throughout the year, at regular bi-monthly meetings with Deborah as well as at three exclusive Reunions, you will learn and practice ancient and modern energy healing tools and techniques so that you can be empowered to heal yourself as well as others.