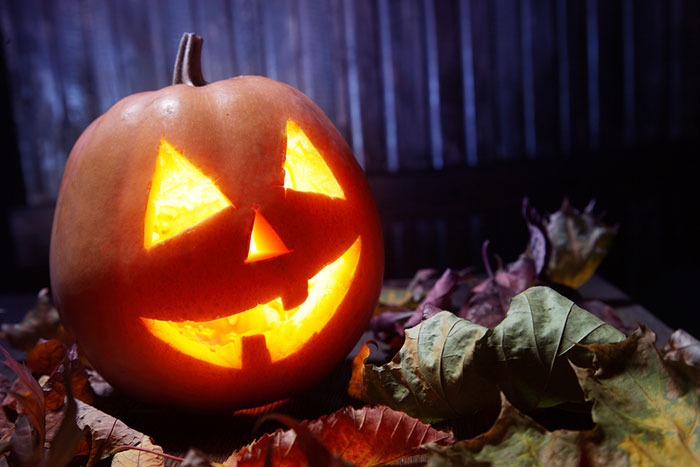 Halloween is one of the few times of the year when it becomes acceptable to embrace and celebrate the dark side, but what happens when the darkness crosses the boundary of fun and games and begins to actually harm you?
You may not have to worry about the trick-or-treating witch on your doorstep casting a spell on you, but "spell casting" is in fact real, and Halloween is a good time to learn how to recognize the signs of someone sending you negative energy and what you can do to protect yourself.
What is real-life spell-casting?
Spell casting, which is referred to in energy medicine as psychic attack, is negative energy that comes in from someone or somewhere else and gets lodged in your energy field or body. That negative energy can come from a variety of sources and arrives in varying degrees of intensity. In the movies, curses and spells are intentional affairs—they take planning and ritual and magic, but in real life, "spells" are usually unconscious and more subtle. Any time another person forms an intention, perhaps consciously, perhaps not, to harm you in some way, the "spell" is cast. A person may be sending you negative energy and not even realize they are doing it, like someone in a bad mood who is rude to you in line at Starbucks or on the freeway.
Who casts these spells?
Someone you briefly interact with who transfers their negativity to you is a small "spell," a mild and temporary attachment of negativity that will likely dissipate in a few hours or with a clearing salt bath or dip in the ocean (which, by the way, are helpful clearing techniques for many psychic attacks). It's also an example of a non-specific attack—that person would spew their negative energy at anyone in range.
Energy attacks can also be directed at you purposefully, often over the course of many years, and you can guess that these would be stronger and harder to shrug off. The stereotypical "evil" mother-in-law who nitpicks and makes snide comments at her son's wife, or the overbearing older sister who say things like, "When are you going to get a real job?" while flaunting her expensive jewelry are examples of individuals shooting negative energy into your field. These types of continual attack, especially when coming from a loved one, can really wear you down and start to close your chakras and crimp your energy flow, making you feel even worse.
Basically, a physic attack can come from anyone at any time. These attacks can be minor like a harsh email or phone call, or a friend who wants to gossip about your friends, or major, like in the cases of stalking, bullying, or abuse. Since the "spells" can be subtle and come from seemingly insignificant exchanges, how do you know if you've been "cursed" with someone else's negative energy?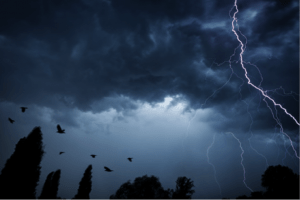 How do you know if you've been cursed?
The symptoms are unique in each situation, but there are some signs to watch for. Sudden and unexplainable physical pain, especially in the back or head, that won't go away; depression or other intense emotions like irritation or paranoia that don't seem to have a cause; a fuzziness in the head or confusion or lack or focus; or just a general feeling of being totally "off." These can all be symptoms of negative energy clouding your field. If you've truly been "slimed" with negativity, you will feel it, trust me. And trust your intuition. If it's telling you that the migraine you've had for three days is the result of your partner's belittling, it probably is.
Chronic symptoms or health issues may be caused by psychic attacks from earlier in your life as well. Perhaps you've had consistent back pain for years or depression that always returns no matter what you try. In that case, you might ask yourself if negative energy you absorbed from someone else during a trauma or betrayal could be lingering. Working with an energy healer or spiritual teacher and attending healing courses can help you identify where you may have been "cursed" with someone else's negativity so you can release it and finally heal.
What can you do to avoid getting attacked?
The best medicine is prevention. Just like energy medicine can heal your field before any physical symptoms manifest, the best thing you can do to avoid being "cursed" by someone else is to keep your energy field healthy. Negative energy from others can find the chinks in your armor, the holes in your energy field, and sneak in under the radar. If you are diligent in your energy healing practices and keep up a daily meditation routine, journal regularly, connect with nature, and chop wood and carry water in service of others, your chakras will be clear and your defenses will be tougher. Your force field of protection will be so strong, negative energy won't be able to pierce your light-filled field.
It's also smart to avoid people who emanate negativity when possible, and in order to do that, you need to learn how to discern what type of energy someone is putting out. This is one of the things you learn in my energy healing courses: how to recognize and handle dark forces and incoming psychic attacks.
So this week, as you enjoy the décor of the season, the fake spider webs covering shrubs in yards, windows full of hanging ghosts, and jack-o-lanterns sitting on stoops, try to be aware of the energy around you, as well as the energy you are putting out. Remember that light attracts light and dark attracts dark. To keep the curses at bay, be full of positivity.