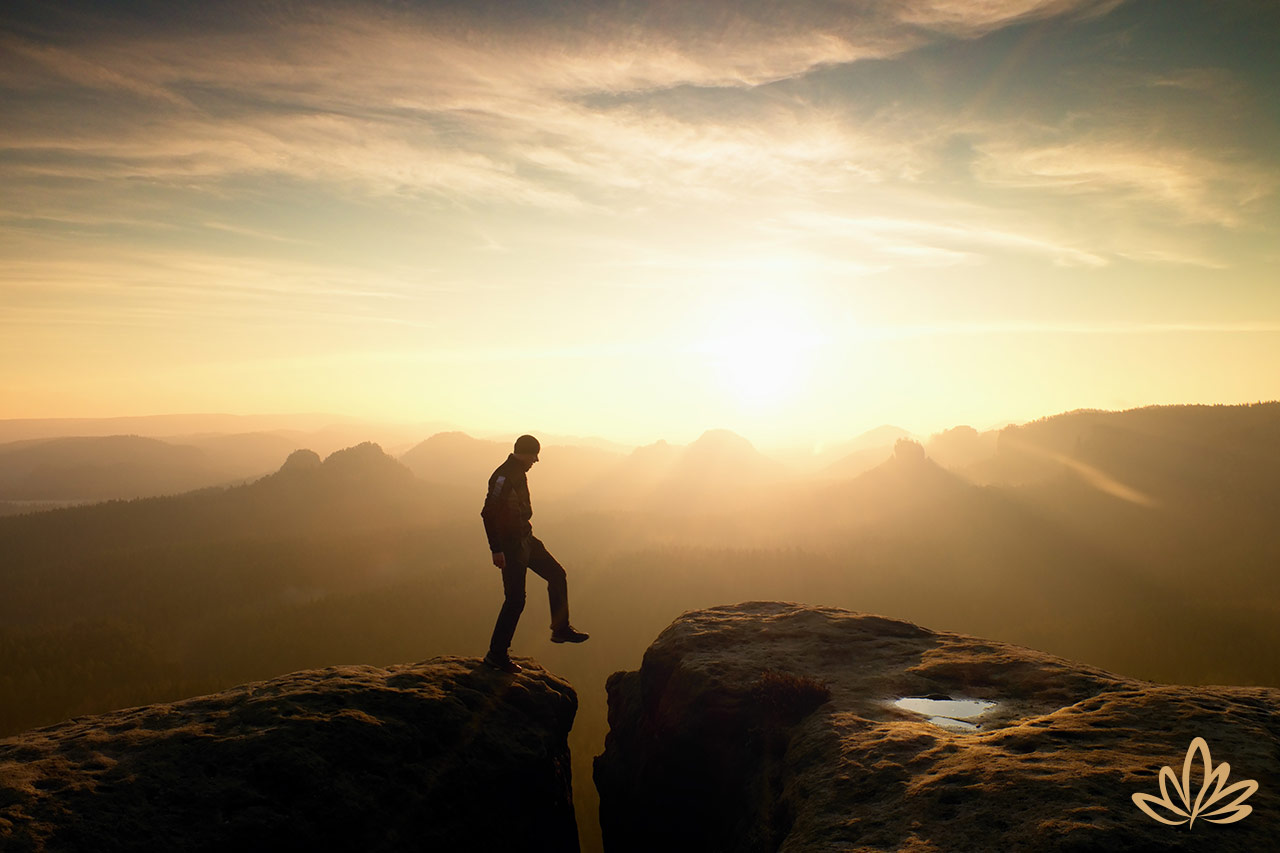 I want to talk with you about liminality. About thin places. Thin times.
Liminality refers to a state of transition or of a rite of passage. It is an innate quality present within a space, a time, or a person.
Perhaps the most popular date of liminality would be Hallowtide – the three days making up Hallowe'en, All Saints' Day, and All Souls' Day, which I wrote and spoke about at length last Fall.
We see the liminality of Hallowtide reflected in our celebrations. We embrace our fears of death as we cuddle on the couch watching the latest horror film. We embody our fears as we dress in the clothes of our monsters and ghosts. We commune with death as we make offerings to our departed loved ones.
Hallowtide is a thin time. I want to talk about another thin time.
Friends, this year has been (for all of us) a very trying time. Many of us have lost loved ones. Many of us have had close calls with death ourselves. Destruction, anxiety, and illness have been more present this year than in many generations.
It appears that this year itself has been a thin time. The veil between our worlds feels gossamer where it once felt heavy.
It's an uneasy time. This feeling of thinness between our worlds has made everyone feel uneasy.
As we depart from Hallowtide and move toward the Winter Holidays, it can be tempting to try and ignore the thinning of the veil. The Winter Solstice has always been a spiritual and natural "reset" for our world, bringing new vitality as the sun begins to increase in strength again.
So many have thought "2020 is going to be a year not to repeat. 2021 is my 2020 do-over."
What you're hoping for is to simply "patch up" the veil between our worlds. It's a natural reaction to such a complicated time. It's not fun being uneasy. You want that unstable feeling to end.
But these thin times are rare, and it is important to understand the opportunity, wisdom, and enlightenment that thin moments and thin places can offer.
Just as on Dia de Los Muertos, you commune with your ancestors, during the waning weeks of 2020, you must commune with the energy flowing between our worlds.
I know that is a difficult choice. After all, it sometimes feels that far more energy has flown from our world to the spirit world this year. It can be vulnerable to open yourself up to the other world. But embracing the power of liminality allows you to cultivate understanding and enlightenment, helping you start the new year on the right foot.
So how do you embrace liminality?
Find thin places. Thin places are physical, real places where the distance between our world and the spirit world is at its closest. These places may not be the same for everyone.
For some of you, these thin places might be as simple as a hill in an empty forest. For others, a grand ruin in a far-off country might be the thinnest of places. It's a place where there is an immediate sense that a greater power is present. You feel connected to a force, an energy, a divinity that you can't discern elsewhere.
Stand still in the thin places. Don't interrogate. Be present, and allow yourself to become a vessel, a conduit for wisdom and light. Imbue yourself with the energy that crosses over.
As you approach the Winter Holidays of Christmas, Hannukah, Yule, Kwanzaa, and many others, fully enmesh yourself in the ritual of these holidays.
Ritual without meaning is ceremony. Fully realized ritual allows you to tap into the energy of this thin time.
Your rituals, whether it be lighting advent candles, burning the yule log, or baking Christmas cookies, further thins the veil between our worlds. Use your rituals to glean insight from the thinness of 2020. Use this insight to position yourself for 2021.
Let the thin times roll!