Or are you much more than just a biological entity?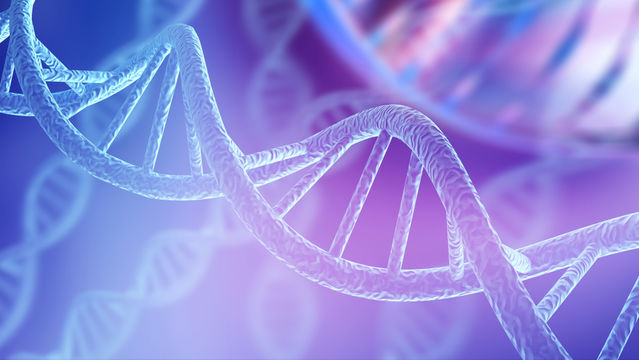 Everywhere you look these days, there is a new study coming out on how your inherited genes affect your health (and everything else). Ever since the human genome was sequenced (the human genomic project was completed in April 2003), there has been a huge surge in research based on the information carried by genes, from how you look in your jeans to your propensity for becoming an alcoholic or coming down with a rare disease. These little packages of DNA have been given a god-like place in our understanding of who we are.
Just a few short years ago, a diagnosis of cancer took you straight to Western medicine's tool bag, which held only three major tools: surgery, chemo, and radiation. If cut-poison-burn didn't work, you were left with alternative approaches that weren't covered by insurance. (I'm not knocking Western medicine, just the limited technologies and the limitations of our present health care system.)
But things are changing. Today there is personalized medicine available in cancer treatment, based on your genetic makeup and the composition of the tumor. It's a giant leap beyond the standard "one size fits all."
There are other emerging scientific fields that are looking at your genes for other reasons, like nutrigenomics, which is aiming to reveal the connections between specific nutrients and diets, genetic expression, and your health. Soon you may be able to find out why you can't tolerate bread or cheese while your sibling practically lives on pizza. Diabetes, Alzheimer's, autism, longevity, digestive disease, cardiovascular disease, all sorts of cancers, obesity, even tooth decay are all being examined in light of an individual's DNA.
It's an exciting time to be checking up on the latest scientific research.
Even spirituality has gotten into the gene pool, with the idea that one particular gene, called MVAT2 (vesicular monoamine transporter 2, the "god gene") is what turns a person inward towards mystical experiences.
And more and more, science is finding what deep meditators have known all along: it's all one. The hip bone isn't just connected to the thigh bone; everything in your body is connected to everything else. The way genes express themselves can affect myriad pathways in the body.
The genes you inherited from your biological mother and father, the life factors that have turned some genes on and turned others off, the interlocking connections between how gene expression affects different bodily systems—all this is being looked at through the lens of science, which is beginning to understand the reality and importance of a holistic approach to health.
But before we begin to think that genes are the be-all and end-all of who we are, remember that genes don't explain the mystery of life itself, and who we really are. Your genetic makeup is the blueprint for your biology, but sages, shamans, and healers who work with energy medicine know that who we are isn't based on physical matter, like genes, but on spirit.
This is the truth taught by the Vedas, and by all the ancient spiritual traditions—the body you inhabit in the three-dimensional physical world is not the whole of you, but merely a vehicle used by your Higher Self in order to experience the lessons that are to be learned in this lifetime.
Spirit, consciousness, or whatever term you want to use, is what permeates all life. You can't smell it or taste it, you can't use your physical senses to capture it, but you know when you are connecting to it. It may be when you're out in nature and the quiet and peacefulness or the grand vistas and raw beauty elevate your consciousness, relax your rampant thoughts, and you touch that place of expansiveness and peace within yourself.
It may happen when you're having sex or in nature or having an out-of-body experience. You may be sitting quietly at home, staring off into space, your mind a million miles away, when you are suddenly engulfed in light and you enter a state of inexplicable love. That's not genetics; that's grace.
So learn all you can about new genetic research in the areas that affect your life, but remember, whether your genetics turn on or off does not determine who you are at heart, in your soul, and at the very deepest level of your being.
{This article originally appeared on Psychology Today}