Awakening The Divine Feminine
Introducing The Newest Transformational Course From Master Energy Healer Deborah King
Discover A Pathway To Healing And Grace On A Whole New Level — This Ancient Source Of Power Can Guide You To Create The Extraordinary Life Of Your Dreams
Explore The Mysteries of The Divine Feminine, Commune With The Great Mother of Creation, Meet The Modern Goddesses … And Become The Powerful Healer You Are Destined To Be
Explore The Mysteries of The Divine Feminine, Commune With The Great Mother of Creation, Meet The Modern Goddesses … And Become The Powerful Healer You Are Destined To Be
Do you ever feel disconnected
from your true purpose?
Are you stuck in a job or career that doesn't align with your vision? Have you allowed yourself to settle for a relationship that doesn't make you feel treasured?
Or perhaps your overall energy is at an all time low and you just don't know what to do anymore…
Somewhere along the line, you gave up the things you loved for things that were more realistic.
Slowly but surely, things like unconditional love, connection, and certainty took a backseat to the needs and wants of others.
You stopped listening to that inner voice that called to your higher purpose, and now you're not sure you can even hear it anymore…
But if you could step out of where you are right now and think about where you want to be…
What would it mean if you had the ability to bring about real change in your life?
You're about to discover a source of energy that will transform everything…
Your relationships, your connection with your body, your emotions, your career, your purpose, and so much more…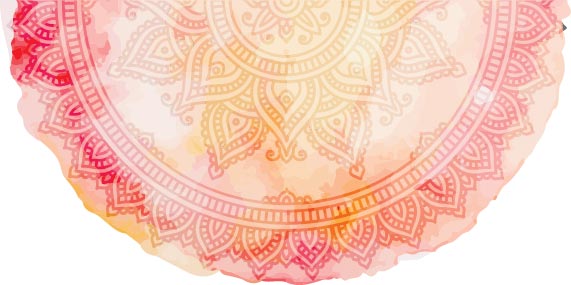 Join Master Healer Deborah King on a remarkable journey…
Across the ages, through ancient civilizations and beyond the cosmic planes to the very dawn of all Creation, when The Great Mother reigned.
Here you'll discover a new source for healing and grace… so you can bring forth the perfect, love-filled and limitless being you truly are.
Divine Feminine Energy: The Sacred Power of Healing and Grace
Deep within all of us is a force for intuition, collaboration, unconditional love and peace.
And in this place is the Realm of The Divine Feminine.
With Divine Feminine Energy, you can tap into your own innate ability to heal, thrive and grow in every area of your life. To do this, first you have to get in touch with the cosmic guardians of your personal energy centers, your chakras.
These powerful guides are incarnations of The Great Mother, the Creatrix of All Things. In her gentle embrace you will feel the sacred power of healing and grace like never before… as new pathways to your spiritual gifts and abilities are illuminated for you.
Under her watchful gaze, you can learn to Awaken the Divine Feminine within.
Introducing… A Brand New On-Demand Video Certification Course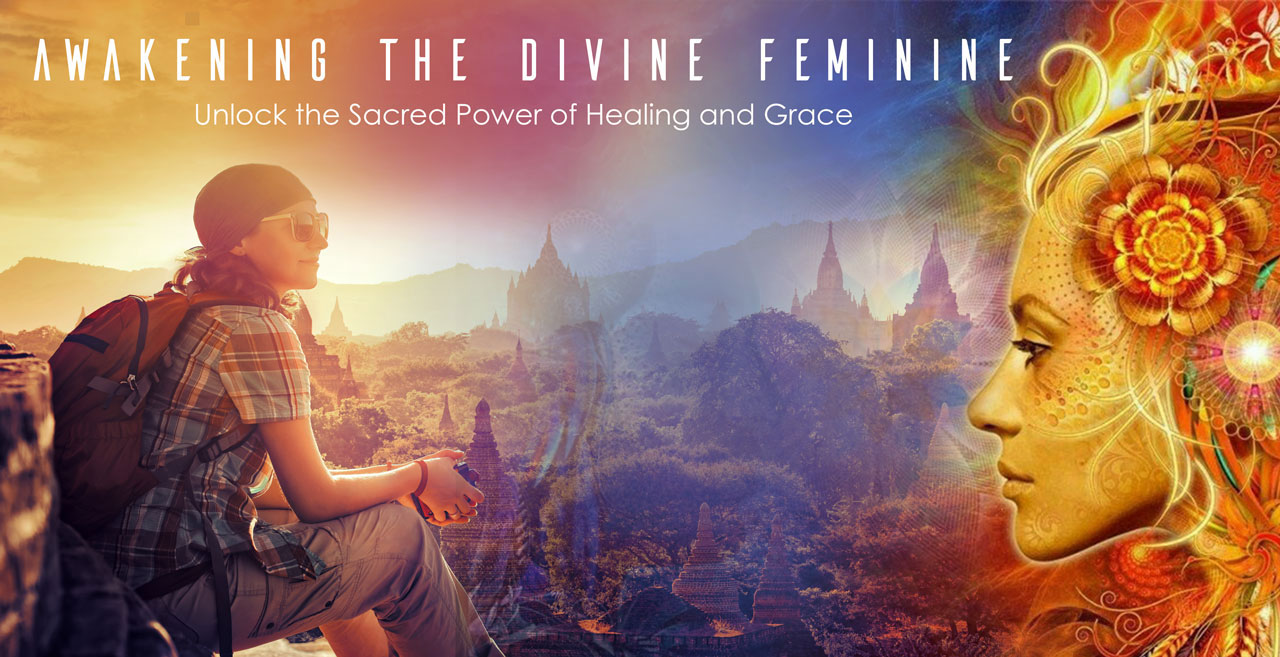 The Awakening The Divine Feminine Online Course provides the perfect opportunity to open your heart and mind, clear away your past traumas, and prepare yourself for healing and growth on a whole new level… in just seven weeks.
In this spiritual exploration, you'll be introduced to your Divine Feminine Chakra Guides, the cosmic guardians to realms that can connect you with powerful healing energy… for you and those around you. With these goddesses by your side, you will discover and strengthen your connections to the earth, your own creative forces, your personal power, your higher heart and so much more…
So you can bring forth the vibrant, abundant and joy-filled extraordinary life you deserve.
Here's just a few of the things you'll experience:
Heal and strengthen the relationship you have with your own mother, whether or not you're close to her, whether or not she is here or has passed on.

Come face to face with the Dark Mother (your shadow side) and be reborn as a spiritually awakened person.

Learn what the wisdom of the East has to teach you about your inner warrior.

Find out what it means to be a true lover.

Tap into your connection to unconditional love in your "higher heart."

Discover which goddess is meant to be your personal guide.

Tune into the mysterious energy of the moon to draw upon your unknown depths.

Bring the powerful energy and wisdom of the Divine Feminine through your chakras to heal old wounds and expand into who you are meant to be.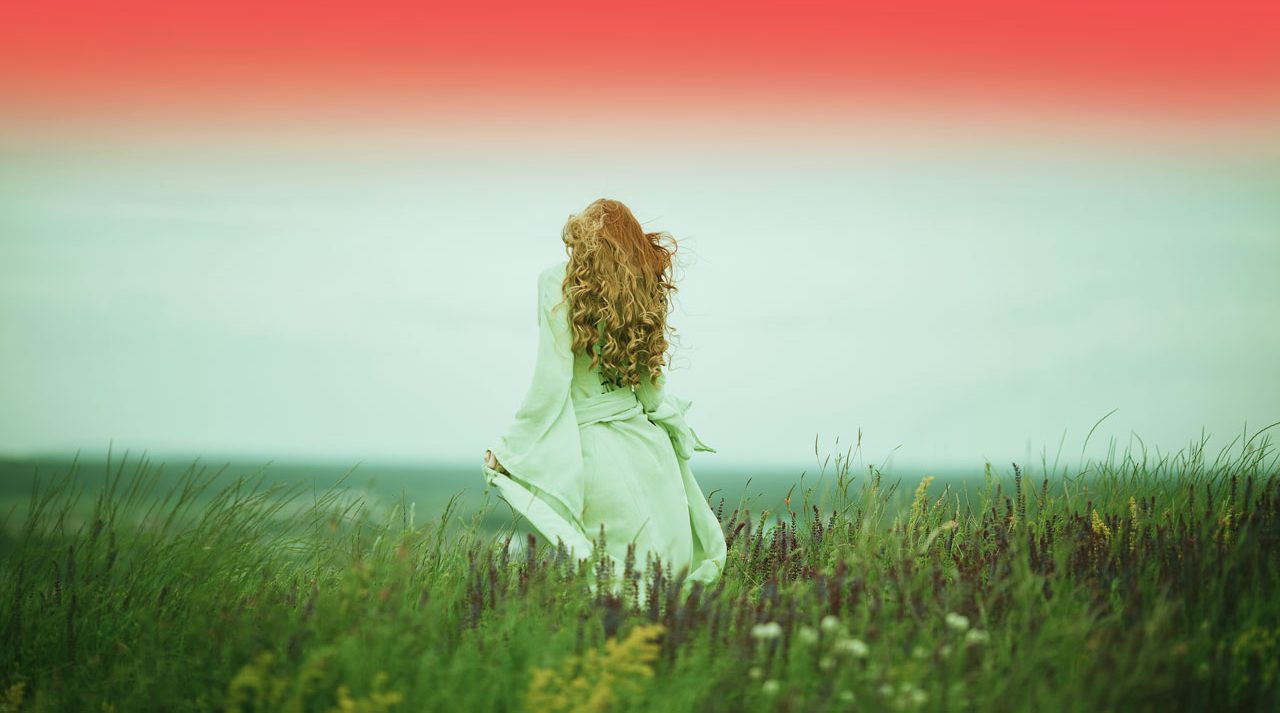 The Awakening The Divine Feminine Online Course
will grant you access to unlimited possibilities…
Learn how the Divine Feminine affects who you are inside and what you manifest in the world around you. You'll be held in the arms of the Mother as you learn to connect to the creative life force that resides within you. It's the feminine yin to the masculine yang, the she-power of the universe, and the inner force that will awaken you to your own best and most-enlightened spiritual Self.
This innovative Online Video Certification Course will help deepen and broaden your connection to the energy of The Great Mother and can even lead to powerful initiations of spiritual growth.
This course is also for you if:
You've hit a spiritual "wall" in your journey and need to find a new direction
You want to explore beyond yoga and meditation – into the furthest reaches of your Soul
You are curious about energy healing and how it can transform any area of your life
You have experiences or intuitive feelings that you can't explain
You are seeking unparalleled spiritual growth and transformation
You want to attract boundless joy, abundance, and serenity into your life
You feel drawn to this course – it could be Spirit guiding you to your destiny!
Five Reasons To Join This Course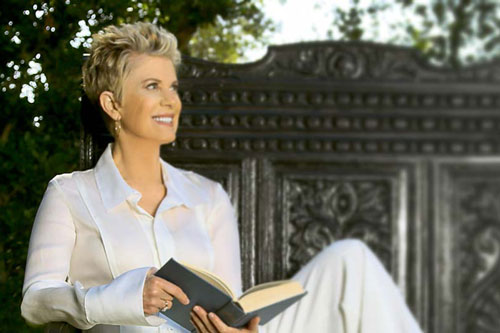 Learn From A Master Healer
For the last four decades, Deborah King has made it her mission and her purpose to bring Energy Healing to the world. She's worked with spiritual guides and teachers from a multitude of cultures and specialties… even communing with cosmic beings from other planes… to bring you these transformational teachings.
For Healers From All Backgrounds
Whether you're you're new to the world of Energy Healing or a seasoned professional…this experience has been carefully designed with you in mind. That means that no matter where you are on your personal healing journey, you'll gain valuable insights into your own unique gifts and abilities.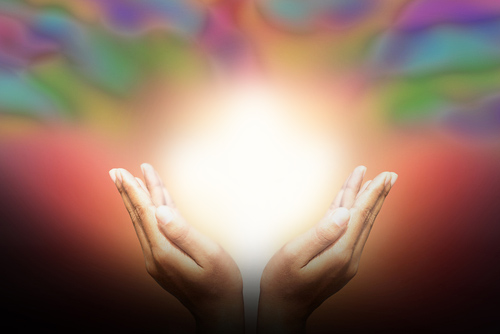 Unlock Your Higher Abilities
We're all born with special gifts and abilities that we use every day… sometimes without even knowing it. Beyond your collection of innate gifts lays a golden sea of opportunity to grow. This course takes your healing abilities to a whole new level as you begin to activate your higher spiritual gifts and connect with the infinite parts of yourself.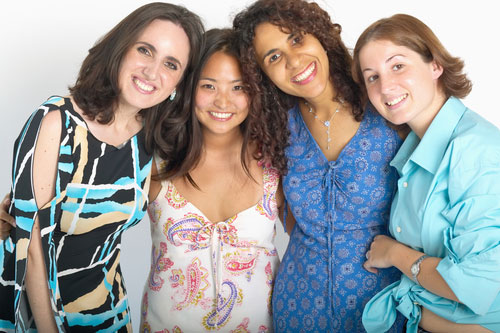 Connect with Your Soul Family
As with all transformational learning, perhaps the most important part is connecting with a group of like-minded people who can become your new peer group… supporting and cheering you on as you embark on this adventure. Deborah's beloved Soul Family is made up of healers and seekers from all around the world and all walks of life.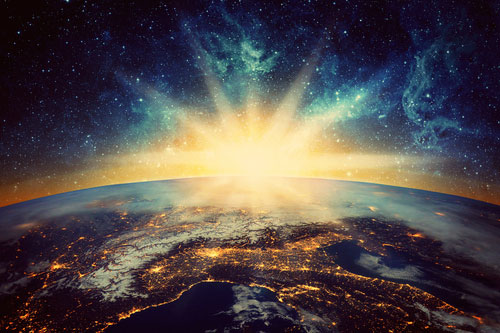 Change the World
There is an ever growing need for talented and gifted healers like you to become beacons of light to those who seek their own truth and purpose. The work you do here could change the direction of your whole life and the lives of everyone around you. Only one important question remains… Are you ready to step into greatness and become the healer you are destined to be?

ABOUT DEBORAH KING
Deborah King is a New York Times best-selling author, sought after Master Teacher, and the world's leading authority on energy healing.
A successful attorney in her 20s, Deborah's life was radically changed with a cancer diagnosis. Unwilling to undergo invasive surgery, she turned to alternative medicine and experienced an amazing remission at the hands of a healer. Along the way, she conquered the alcohol and drug addictions she had used to bury an abusive childhood. Leaving the corporate arena for the field of energy medicine, she mastered ancient and modern healings, ultimately developing a powerful technique of her own to help people heal, thrive and grow.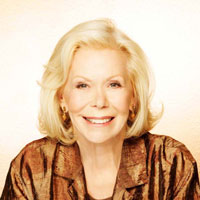 "I have seen people stand in line for hours just to get a moment with Deborah King. People just love her and her healing work."
— Louise L. Hay, New York Times best-selling author of You Can Heal Your Life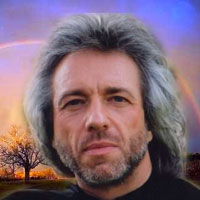 "Deborah King reminds us that we're born with nature's most powerful instrument of healing—the gift to be able to sense and direct subtle energy through our bodies."
— Gregg Braden, New York Times best-selling author of The Divine Matrix and Fractal Time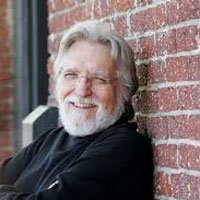 "Deborah King is a guide for all seekers of higher truth who are destined to fulfill their purpose of helping others by first healing themselves."
— Neale Donald Walsch, New York Times best-selling author of Conversations with God
"I love Deborah King's mix of esoteric and practical wisdom, the confluence of ancient and modern healing traditions!"
— Marci Shimoff, New York Times best-selling author of Love for No Reason and Happy for No Reason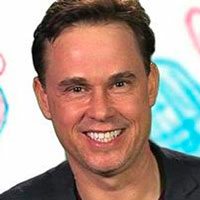 "Happiness comes by living our true nature. Deborah King opens us up to realizing the powerful healing nature that lives within us all."
— Robert Holden, Ph.D., best-selling author of Be Happy and Happiness Now!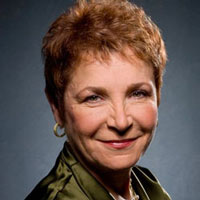 "Deborah King's book is a must read for every seeker on the path."
— Caroline Myss, New York Times best-selling author of Entering the Castle and Anatomy of the Spirit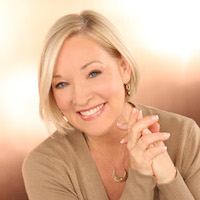 "Deborah King is a courageous and gifted healer."
— Christiane Northrup, M.D., New York Times best-selling author of The Secret Pleasures of Menopause
"Deborah King is a spiritual guide to be reckoned with and charismatic and entertaining to boot!"
— James Van Praagh, New York Times best-selling author of Ghosts Among Us
"If you are looking for truth, light, and a straight forward approach to unlocking your hidden potential, master healer and teacher Deborah King delivers!"
— Jay Adams, Host of Emmy Award winning Breakthrough Medicine
Remember that you are more powerful than you can imagine — and that the totality of your being extends far beyond the limits of your physical body. We are all of us on a journey of discovery, healing and growth… guiding us to become the confident, beautiful and whole beings we are truly meant to be.
 ~ Deborah King
Hear from Students about what it's like to work with Deborah…

"After I crashed my mountain bike, doctors said I wouldn't
walk for 3 months.. With Deborah's distance healing, I was
walking a month later."
Hear from Sabrina, a personal trainer and fitness coach, as she describes her incredible recovery from a mountain biking accident after experiencing a distance healing from Master Healer Deborah King through a live stream of her workshop.

"I now see that I have the tools to help."
Candace struggled to help her client because she thought she didn't have the right tools or training. After going through Deborah's program, she was finally able to help her client. She says, "Now I have the tools to share with her to help her."

"Being on the other side, I'm really encouraged."
She was diagnosed with a medical condition that required surgery, but with permission from her doctors she explored alternate treatments. She felt amazing learning from Deborah's teachings and now feels encouraged to continue in this path of healing.
"Studying with Deborah King has changed my life from feeling like life is just about survival to loving life and enjoying every minute."
– Cathy Blackmun
"I was extremely touched by Deborah's love and healing. I am determined to live my life differently."
– Eliot Trent
"Deborah has a wealth of knowledge and experience in energy healing from around the world. I'm very grateful."
– Gael Nicholson
"Even if you never envision yourself as an Energy Healer, Deborah King's teachings can be invaluable information for your everyday life."
– Doug Rarden
"I remember saying to myself, "This woman is the real deal"…and so it has been!"
–  Ruth McAdams
"I didn't know exactly what energy healing was but I signed up for it. And fast forward, it turned out to be the best investment ever."
– Grace Sa
Five Ways Deborah's Students Can Heal, Thrive, And Grow With Energy Healing
Spiritual self-work like meditation, chakra clearing and journaling are a vital part of beginning and sustaining your journey into the world of Energy Healing, laying the groundwork for incredible spiritual initiations into higher and higher realms of consciousness. But alone, they can only take you so far.
As the old saying goes, "When the student is ready, the teacher appears." Discover how thousands of Deborah's students from all around the world and all levels of experience are experiencing spiritual breakthroughs in each and every area of their lives.
Health & Wellbeing
Your physical body is your anchor to the life you live here on earth. It helps keep you grounded in times of uncertainty and houses the powerful energy centers that connect you to your higher self. Working with a Master Healer can help you not only explore this connection, but open pathways for you to bring new energy and in many cases, real healing into your life.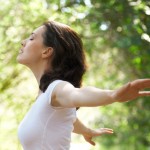 Emotions
Emotions carry an energetic vibration that can manifest in different ways. Lower vibrations like jealousy, fear and scarcity can attract people, experiences and opportunities that align with those lower feelings. Practicing Energy Healing with an experienced guide allows you to call in more joy, unconditional love and fulfillment on a whole new level.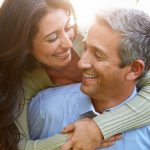 Relationships
Many people are convinced that the source of challenges and problems in our relationships are caused by the other person or some external force. The truth is that the first relationship that needs the most love and attention is the one we have with ourselves. Energy Healing teaches you how to clear away past trauma to reveal the beautiful and very best version of yourself.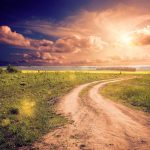 Life Purpose
The question on the minds of most spiritually awakened people is usually, "Why are we here?" This sparks a lifelong exploration of the connections between mind, body and spirit… and also drives us to seek answers to that age-old question. Energy Healing can set you upon a path of spiritual self-discovery that brings unwavering clarity to the purpose of your life.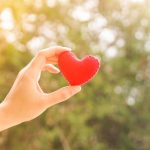 Contribution
For many fledgling healers, it's a common misconception that your contribution only begins when you start helping others. The truth is that when you begin the process of healing yourself, you are changing the direction of your whole life… and the lives of the people around you. Any positive thing you do, no matter how small, could go on to create lasting change in the world.
Taking a leap of faith can be a challenge when you aren't sure where you'll land. Taking a leap of spirit will allow you to soar into the life you've always wanted.
~Deborah King
Course Overview:
Each lesson, Deborah will activate another layer of knowledge and insight into Divine Feminine Energy.
You'll journey into the realm of the Divine Mother as she appeared, and continues to appear, around the world in many forms.
Over this course, you will learn to find the attributes of the Divine Feminine within yourself to bring forth the very best version of you… experience the fulfillment and happiness you long for…. and, at the same time, raise the vibrational energy of the whole planet.
Chapter One:
The Great Mother and Gaia: Your Connection to the Earth
In this video lesson, you'll meet The Great Mother Goddess and discover how she can help guide and empower you to create change in your life, especially in relationship to your own mother. Deborah will connect your base chakra to the goddess Gaia, a powerful source of grounding energy.
Includes an audio lesson
Comes with a beautifully designed PDF Workbook
Recorded Q&A Session with Deborah
Includes an audio-only download of the Q&A
Bonus: Spider Grandmother PDF Download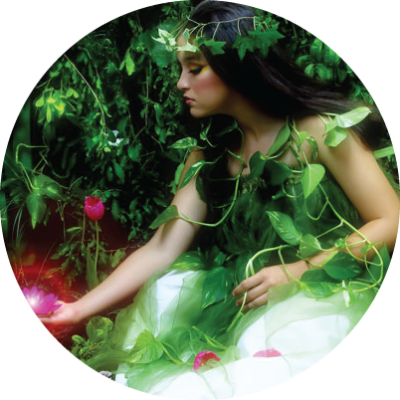 Chapter Two:
Death and Rebirth with Isis & Inanna: Your Source of Creative Energy
In this video lesson, you'll commune with two ancient Mesopotamian Goddesses. Journey to the depths of the Netherworld with Inanna before being re-born into the light. Let Deborah, who worked with Isis in the temples of ancient Egypt, connect you to Isis to heal your emotions and reboot the creativity that is based in your second chakra.
Includes an audio lesson
Comes with a beautifully designed PDF Workbook
Recorded Q&A Session with Deborah
Includes an audio-only download of the Q&A
Bonus: Courage of The Queen PDF Download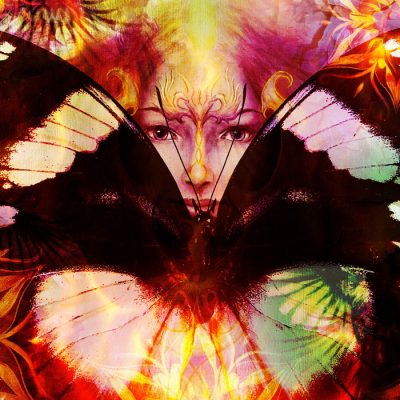 Chapter Three:
The Eastern Goddesses: Unlocking Your Personal Power
In this video lesson, you'll meet Divine Feminine Guides from the Far East and discover the ancient healing path of Ayurveda. Experience a powerful guided Vedic meditation with the warrior goddess Durga and discover how Kuan Yin and Tara can open your third chakra to bring forth your inner fierceness.
Includes an audio lesson
Comes with a beautifully designed PDF Workbook
Recorded Q&A Session with Deborah
Includes an audio-only download of the Q&A
Bonus: Saraswati Video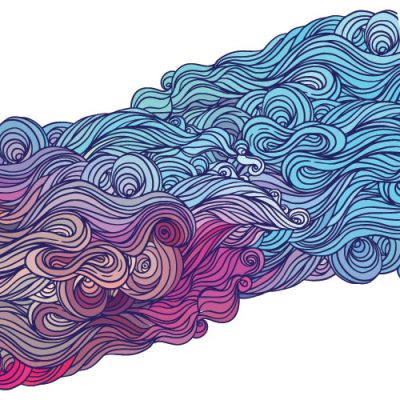 Chapter Four:
Mother Mary: Opening Your Higher Heart
In this video lesson, you'll connect with the sacred healing energy of Mother Mary and learn the truth about her from the Gnostic Gospels. Allow Deborah to open your higher heart chakra in a beautiful guided meditation to super-charge your heart chakra and connect with your own divinity.
Includes an audio lesson
Comes with a beautifully designed PDF Workbook
Recorded Q&A Session with Deborah
Includes an audio-only download of the Q&A
Bonus: Mary's Garden PDF Download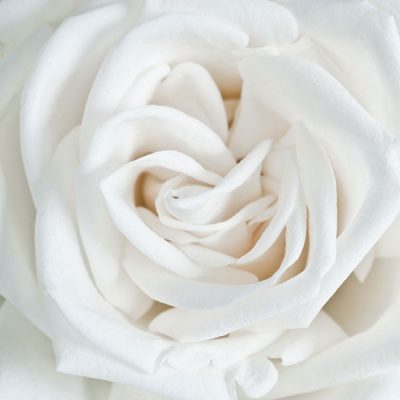 Chapter Five:
Mary Magdalene: Speaking Your Truth
In this video lesson, you'll learn all about Mary Magdalene… who was she really? How important was she to the healing work of Christ? Were they married? And discover what history doesn't want you to know about this important Divine Feminine guide. Plus you'll learn how to empower your fifth chakra and finally be heard.
Includes an audio lesson
Comes with a beautifully designed PDF Workbook
Recorded Q&A Session with Deborah
Includes an audio-only download of the Q&A
Bonus: Mary Magdalenes's Mystic Journey in Southern France Video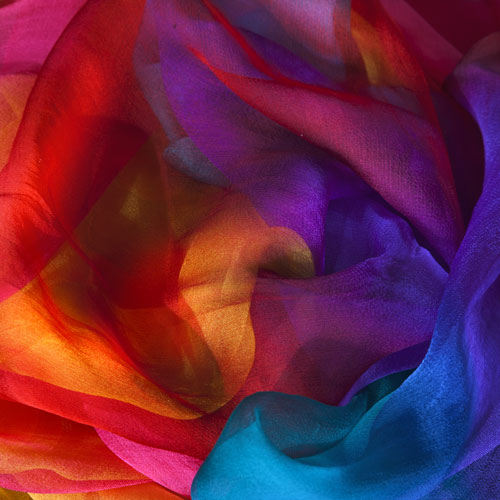 Chapter Six:
Wisdom Goddesses: Trusting Your Intuition
In this video session, you'll connect with the Greek Goddess of Wisdom, Athena, and other wisdom goddesses like Sophia and the Celtic Brigid that can boost your psychic abilities and intuition. What insights are you ready to gain from these guides? Let Deborah strengthen the connection to Divine Feminine Energy in you and open your third eye, your sixth chakra.
Includes an audio lesson
Comes with a beautifully designed PDF Workbook
Recorded Q&A Session with Deborah
Includes an audio-only download of the Q&A
Bonus: Mago: Supreme Goddess of the Far East PDF Download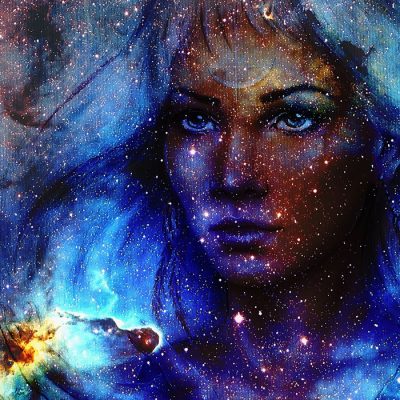 Chapter Seven:
Modern Day Goddesses: Your Sacred Power of Healing and Grace
Wednesday, May 3rd @ 7pm Eastern, 4pm Pacific
In this final video session, who do you think will be the modern-day representatives of the divine feminine? Remember, they can be women or men! Learn what it means to have your divine feminine nature fully empowered, fueling your everyday life and healing abilities. You'll come to know the bliss and grace of the Divine Feminine within yourself and be ready to take it out to the whole world!
Includes an audio lesson
Comes with a beautifully designed PDF Workbook
Recorded Q&A Session with Deborah
Includes an audio-only download of the Q&A
Bonus: Shakti Mantras of the Vedic Goddesses PDF Download
Access instructions on collecting your Deborah King Center Certification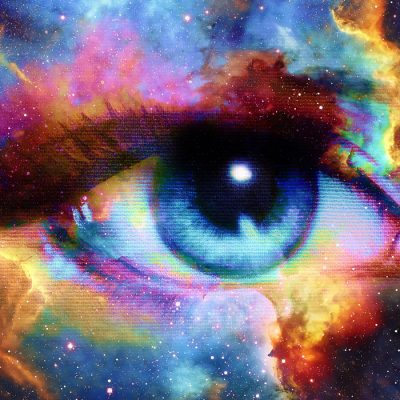 Here's What You Get When You Order Now
7-Lesson On-Demand Video Certification Course with Unlimited Access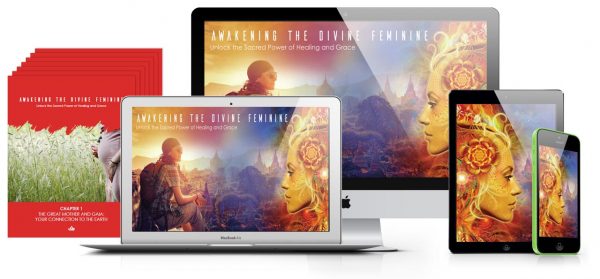 Seven information-packed video lessons featuring the very best of Deborah's teachings on exploring the Divine Feminine, powerful guided meditations and exercises and all-new stories from Deborah.
Seven recorded Q&A Sessions with Deborah where you can listen to your Soul family's experiences and questions and get the very most out of this course.
Seven beautifully illustrated PDF workbooks, carefully designed to support your learning experience and enhance your understanding of this material.
A powerful collection of bonuses designed to support your learning and growth about the Divine Feminine, The Great Mother and all of your guides.
Also included in this course:
The Divine Feminine Bonus Bundle
There's so much to learn about The Divine Feminine that there was no way everything could fit into the chapters of this course…
So Deborah has taken even more teachings about these powerful guides and turned them into a series of bonuses that will further enhance your learning experience.
Enjoy these six additional PDF guides and two experiential videos that will bring you even closer to the teachings of this course.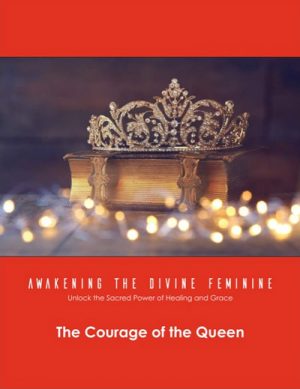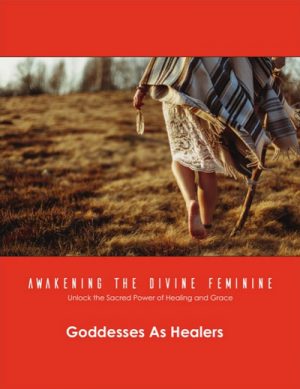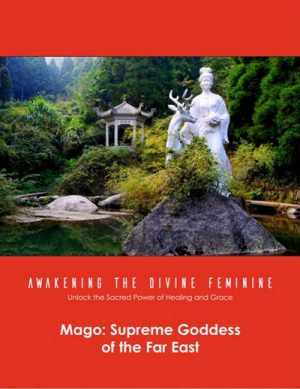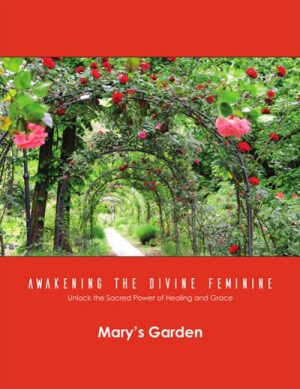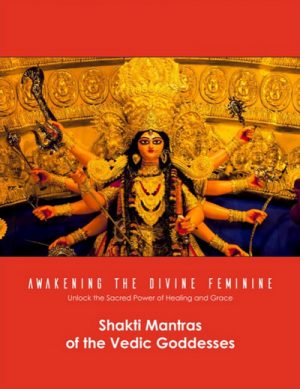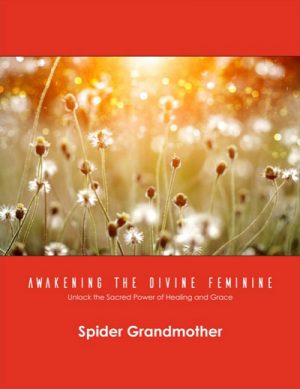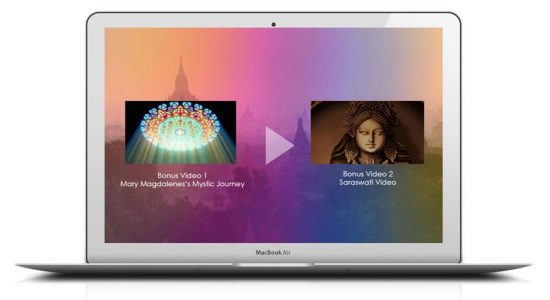 PLUS: FREE Certification (Limited Time Offer)

Become a Certified LifeForce Energy HealingⓇ Divine Feminine Guide
After you have made a direct link to The Great Mother through this course, you will know for certain that we are all made of the same energy, all part of the same beautiful tapestry that is the Universe.
Enlightened by this knowledge of our interconnectedness, you will be ready to become a trusted LifeForce Energy HealingⓇ Certified Divine Feminine Guide, anointed with a sacred promise of sharing your healing and light with others.
With the training and understanding provided by this course, your inner light, infused with kindness and love, will radiate out into the world and create real and lasting change.
If you are taking the course for certification, you'll need to meet the following requirements prior to getting certified:
Listen to and participate in all seven sessions, review all seven workbooks, and incorporate all of the included bonuses and resources into your spiritual practice.

Adhere to the teachings of this course, the code of the healers, and the spirit of goodwill.
Those who become certified will receive a Deborah King Center Certified Divine Feminine Guide electronic certificate and icon to use on their websites and in their homes or places of practice.
A Worthy Investment
What you learn here will change the direction of your life and the lives of everyone around you.
The secret to the success of this course is the universal message of its teachings and how natural it is to bring them into your everyday life… so you can experience powerful transformation and lasting change that will be a part of you for decades to come.
But don't worry – you don't have to be a CEO or a celebrity to work with me and learn everything there is to know about Energy Healing.
I've taken the best of what I've learned over now four incredible decades of study and practice with religious leaders, shamans and even mystical beings from other planes… and with great care, distilled it into my Online Courses.
To celebrate this milestone, I'm releasing it for the lowest cost possible as an investment in the extraordinary future that's waiting for you.
I've convinced the powers-that-be to price this Course this low because I know that the power of these teachings is boundless, and I want you to be able to benefit from them.
This course bundle is valued at close to $1,000 (and is truly invaluable, if it unlocks the door to everything you've been searching for).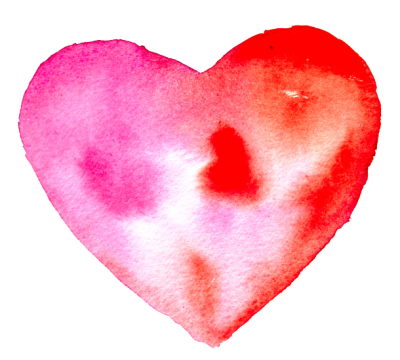 The Deborah King Center Promise
Discover how to Heal, Thrive and Grow with The Deborah King Center's triple-satisfaction guarantee
Guarantee 1: Quality
We're dedicated to providing you with a product of the highest quality and detail. Each component of this life-changing program has been painstakingly designed and produced by Deborah and her team. This is the highest quality of Energy Healing training available, and we stand by that guarantee.
Guarantee 2: Transformation
As you embark upon this healing journey, you'll begin to notice your transformation almost instantly. In the weeks that follow as you move through the program, you'll begin to notice more and more changes taking place in your life. Our mission and passion are helping you achieve these results, and we'll do everything we can to support your success.
Guarantee 3: Lasting Change
The teachings included in this course will bring energy to every area of your life as you discover a whole new level of healing and growth. We passionately believe in the power of this course to bring you the lasting change you seek.
You Don't Have To Decide Now…
Try Awakening The Divine Feminine For 3 Days
We want to go one step further and give you even more certainty in your course enrollment with The Deborah King Center. That's why we're giving you a full 3 days to test out this course.
Only then do you decide if this program is right for you.
At the Deborah King Center, we believe that you'll begin to see transformational results from this course in just four weeks.
The pathway to your extraordinary life is just a few clicks away…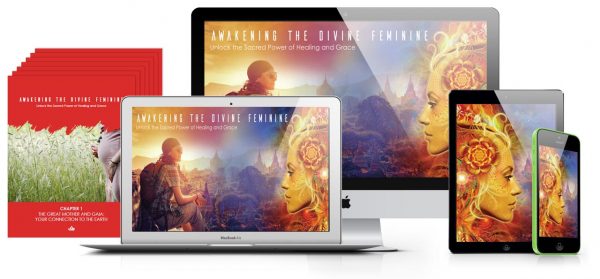 First and foremost, I want to acknowledge you for being a source of light and abundance in the world.
Your brave exploration into your spiritual self is one of true awakening and enlightenment… and I am so honored to have the opportunity to support you.
The Deborah King Center is a sacred space for spiritual exploration, healing on the deepest level and a celebration of the light.
No matter where you are on your own spiritual journey— a seasoned healer, a faithful friend or a newly-anointed seeker, I want you to know that you have come to the right place.
The work we do here could change the direction of your whole life, and the lives of your family, friends, loved ones… and one day, if you so choose, perhaps even your clients.
I can sense (and I'm sure you already know too) that you are ready for this new spiritual adventure and I am so excited to guide you toward the answers you seek.