Awaken the Divine Feminine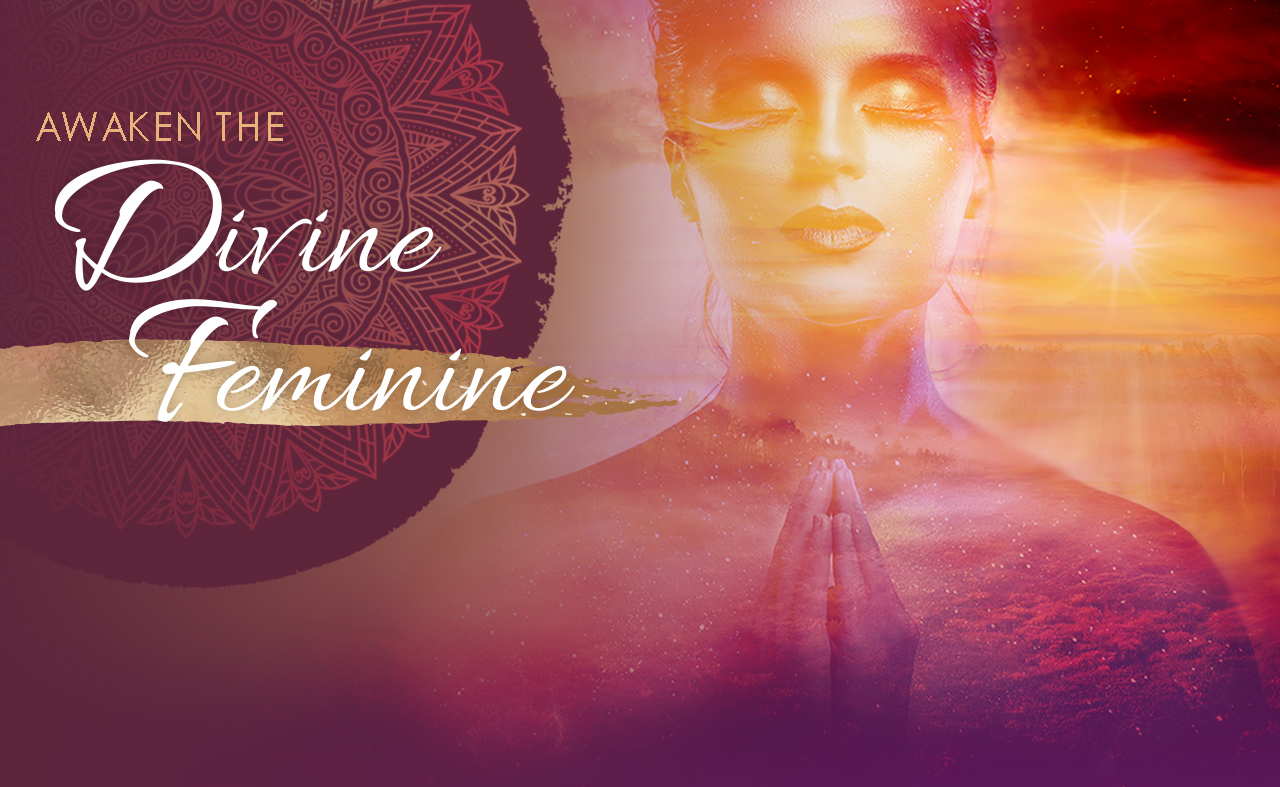 Activate your sacred feminine energy and connect to your soul's wisdom, so you can live a life of beautiful radiance.
Discover the sacred power of healing and grace from the Divine Feminine, so you can see the world with clear eyes and a full heart.
Deep within each of us—regardless of gender—is a universal force for intuition, collaboration, unconditional love, and peace. When you access and strengthen your connection to this ancient source of energy, called the Divine Feminine, you call upon goddesses from across space and time to help you open your heart and mind, clear away your past traumas, and prepare for a new level of spiritual exploration.
In this spiritual journey, you'll be introduced to your Divine Feminine Chakra Guides: the cosmic guardians of realms that will connect you to powerful healing energy that can help you—and those around you. With these cosmic guardians and the Divine Feminine goddesses you meet in this course by your side, you can tap into your own innate ability to heal, thrive, and grow in every area of your life.
Awakening the Divine Feminine will teach you to:
Mend and build the relationship with your own mother, regardless of whether or not you are close or if she is still in this world or has passed to the next.
Come face-to-face with the Dark Mother (your shadow side) and be reborn as a spiritually awakened person.
Discover your inner warrior from the ancient wisdom of the East.
Learn what it means to be a true lover and tap into your own unconditional love in your "higher heart."
Discover the goddess that is meant to be your personal guide.
Tune into the mysterious cosmic energy of the moon to draw upon your unknown depths.
Awakening the Divine Feminine
Course Outline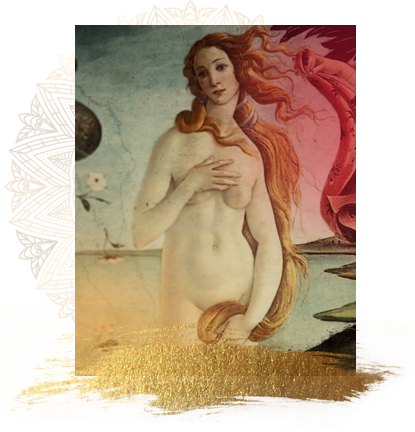 LESSON 1
The Great Mother:
Birthing Your Fertile Creativity
Strengthen your connection to the Earth by meeting the Great Mother goddess and discover how she can help guide and empower you to create change in your life, especially in relation to your own mother. In this first lesson, Deborah will teach you to connect your base chakra to the goddess Gaia, a powerful source of grounding energy.
LESSON 2
ISIS AND INANNA:
Journeying into Your Shadow's Death and  Rebirth into the Spiritual Mysteries
Commune with two ancient Mesopotamian goddesses in order to tap into your inner source of creative feminine energy. Journey to the depths of the netherworld with Inanna before being re-born into the light. Let Deborah, who worked with Isis in the temples of ancient Egypt, connect you to Isis to heal your emotions and reboot the creativity that is based in your second chakra.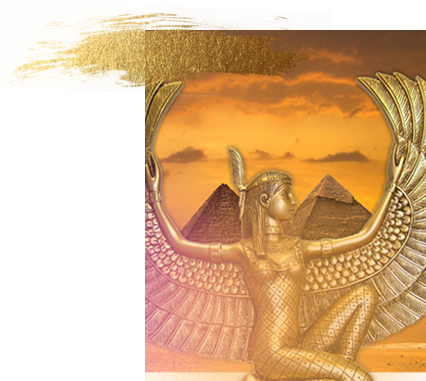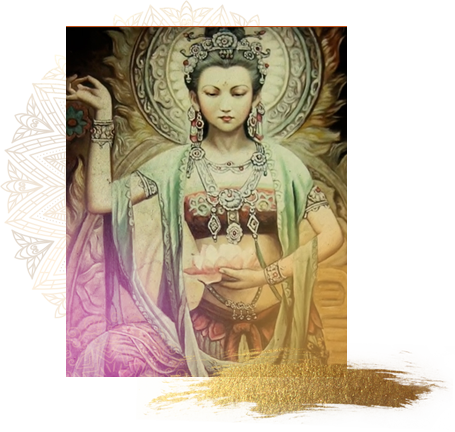 LESSON 3
THE EASTERN GODDESSES:
Birthing Your Fertile Creativity
Unlock your inner personal healing powers when you convene with Divine Feminine guides from the Far East. Through the ancient healing path of Ayurveda, you'll experience a powerful guided Vedic meditation with the warrior goddess Durga and discover how Kuan Yin and Tara can open your third chakra to bring forth your inner fierceness.
LESSON 4
MOTHER MARY:
Unlocking your Sacred Healing Power
Open your higher heart by connecting to the sacred healing energy of Mother Mary. Learn about her true history from the Gnostic Gospels and join Deborah in a beautiful guided meditation to open and super-charge your higher heart chakra … so you can fully comprehend your own divinity.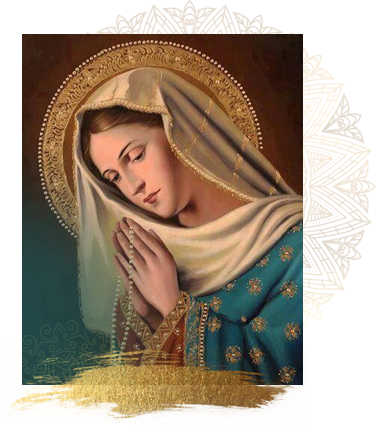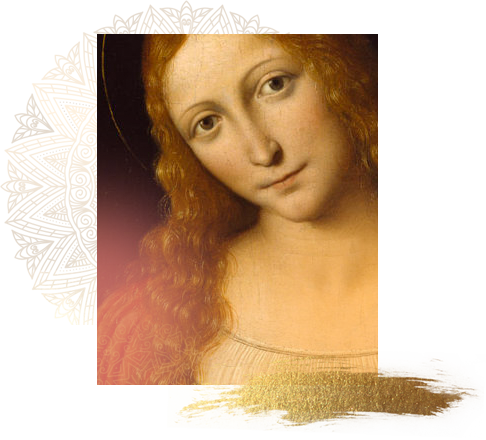 LESSON 5
MARY MAGDALENE:
Speaking Your Truth
In this lesson, you'll learn all about Mary Magdalene … who was she really? How important was she to the healing work of Christ? Were they married? And discover what history doesn't want you to know about this important Divine Feminine guide. Plus you'll learn how to empower your fifth chakra and finally be heard.
LESSON 6
WISDOM GODDESSES:
Trusting Your Intuition
Connect with Athena, the Greek Goddess of Wisdom, and other wisdom goddesses—like Sophia and the Celtic Brigid—that can boost your psychic abilities and teach you to trust your intuition. What insights are you ready to gain from these guides? Let Deborah strengthen the connection to Divine Feminine Energy in you and open your third eye, your sixth chakra.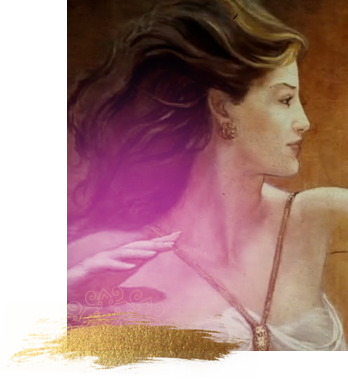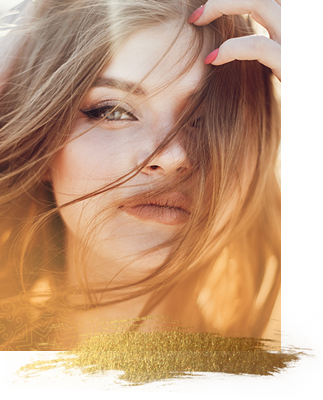 LESSON 7
MODERN DAY GODDESSES:
Embodying the Divine Feminine
It is now time to discover your own sacred feminine power of healing and grace by understanding modern-day examples of the Divine Feminine. Remember, these examples can be women or men! Learn what it means to have your divine feminine nature fully empowered, fueling your everyday life and healing abilities. You'll come to know the bliss and grace of the Divine Feminine within yourself and be ready to take it out to the whole world!
Course features
When you enroll in Awakening the Divine Feminine, you'll immediately receive access to your online account where you'll find all your course materials so you may go at your own pace.

Seven (7) information-packed video lessons featuring the very best of Deborah's teachings on the Divine Feminine, powerful guided meditations and exercises, and all-new stories from Deborah.

Watch recorded discussion between Deborah and others like you (who are on a similar journey) during these 7 interactive sessions, so you get the most out of this transformational course.

Use your seven (7) beautifully-designed PDF workbooks either as a place for your written notes and/or a quick-reference guide that you download to your tablet or mobile device.
Awakening the Divine Feminine
Bonuses
Along with the complete seven-lesson Awakening the Divine Feminine course, you will also receive six (6) additional PDF guides and two (2) videos that will enhance your learning experience and bring you even closer to your inner sacred feminine energy.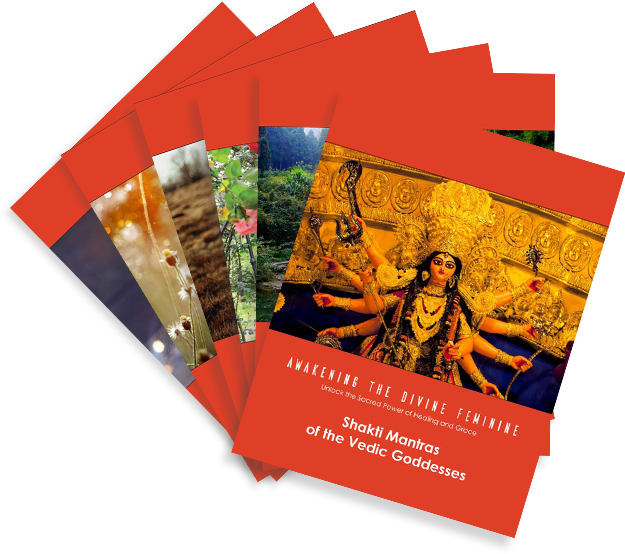 The Courage of the Queen
Goddesses as Healers
Mago: Supreme Goddess of the Far East
Shakti Mantras of the Vedic Goddesses
Spider Grandmother
Mary's Garden


Saraswati, the Hindu goddess of knowledge, music, art, and science.
Mary Magdalene and her role as a goddess.


The techniques and knowledge I've gained from studying with Deborah King have proved an invaluable experience, one that will continue to serve me for the rest of my life! I feel lighter, brighter and clearer than I've ever felt in my life, feeling a sense of peace, love and gratitude filling every part of me.



It wasn't until I began energy healing with Deborah King's programs, along with her daily meditation, that I truly began to heal and change. As my own healing began to occur, my prayer practice blossomed and I realized that God was part of me, that none of us are separate, that we are all connected to this Universal Life Force.



A transformational thrill ride beyond my wildest dreams. Deborah King is a game changer.



I met Deborah King in '09; I didn't know exactly what energy healing was but I signed up for it. And fast forward, it turned out to be the best investment ever. I'm meeting more of me which is so exciting because the person that I aspire to be was inside of me. The more I get to meet my true essence of me, the more I fall in love with the qualities that I exude so naturally. Therefore, I don't have to cover up to become a better person which is so freeing. The more I can save all the energy spent for cover-ups, I feel stronger, lighter, more loving, authentic, and transparent.



My life changed when I attended Deborah's workshop. I had never seen an energy healer doing the things she was doing. I did not know there was such a thing as an initiation. Some of the shamanic clearing was more familiar, but I had only read about it. I was mesmerized by her work. From that day forward, I have been learning from Deborah King.



Deborah's programs have brought me to both a new level of awareness and to greater heights than I could have ever imagined. Deborah has a unique gift of helping her students achieve what their soul desires and I have learned a great deal through her program about myself and others. It has truly been an invaluable experience.



Since I joined Deborah's program my life and my consciousness have been changing at an exponential rate. I'm not the same person I was and I'm excited to keep discovering my true self more and more.



In Deborah King, I have found a spiritual teacher and healer who has guided me in healing past traumas, becoming more intuitive, and helping me deal with challenges that come every single day. I love working with Deborah King!



Deborah King's work is transformational! I am so grateful for her teaching me, for guiding me and for inspiring me to heal myself and others.  Since studying LifeForce Energy Medicine©, my life is happier, healthier, and everything I intended it to be!

The pathway to your extraordinary life is just a few clicks away…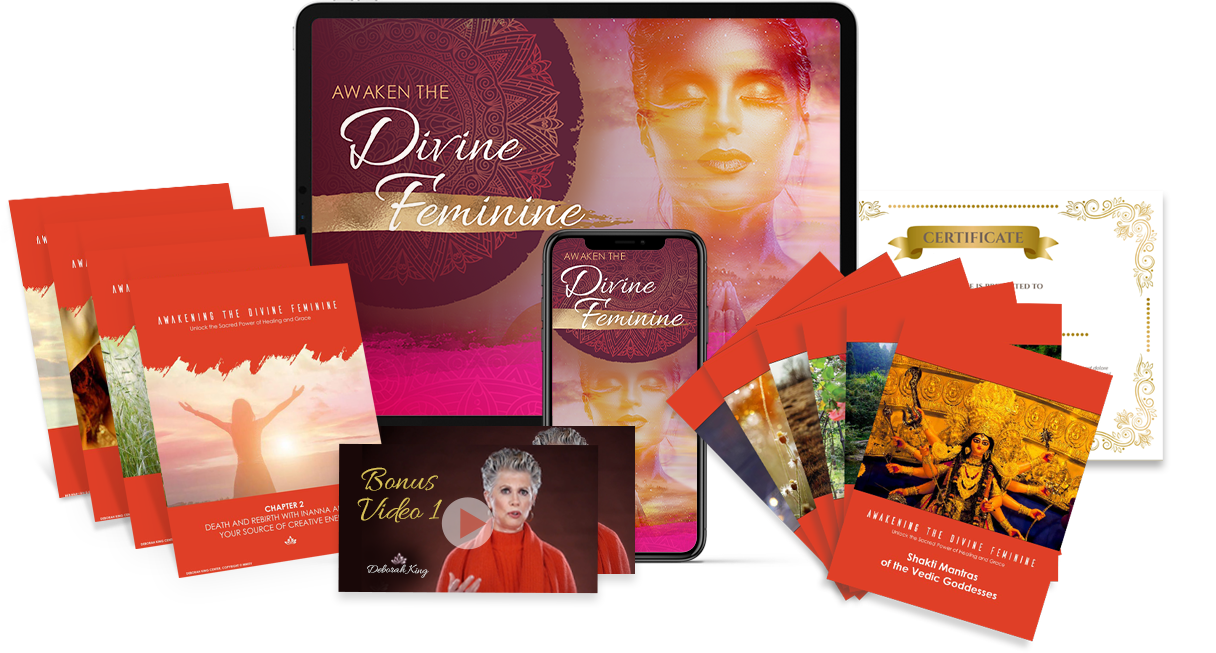 Deborah King Center Certification:
Divine Feminine Guide
Enlightened by powerful universal feminine energy, you are ready to share your healing gifts and light with the world as a trusted Deborah King Center Certified Divine Feminine Guide.
When you become a Deborah King Center Certified Divine Feminine Guide, you become a light leader for those searching for a spark of hope. As you reach out, infuse your healing gifts with kindness and love and you will create real and lasting change – both for you and the world.
With the course, you will receive a certificate and icon to use on your website and in your home or place of practice that signifies you are an official Deborah King Center Certified Divine Feminine Guide.