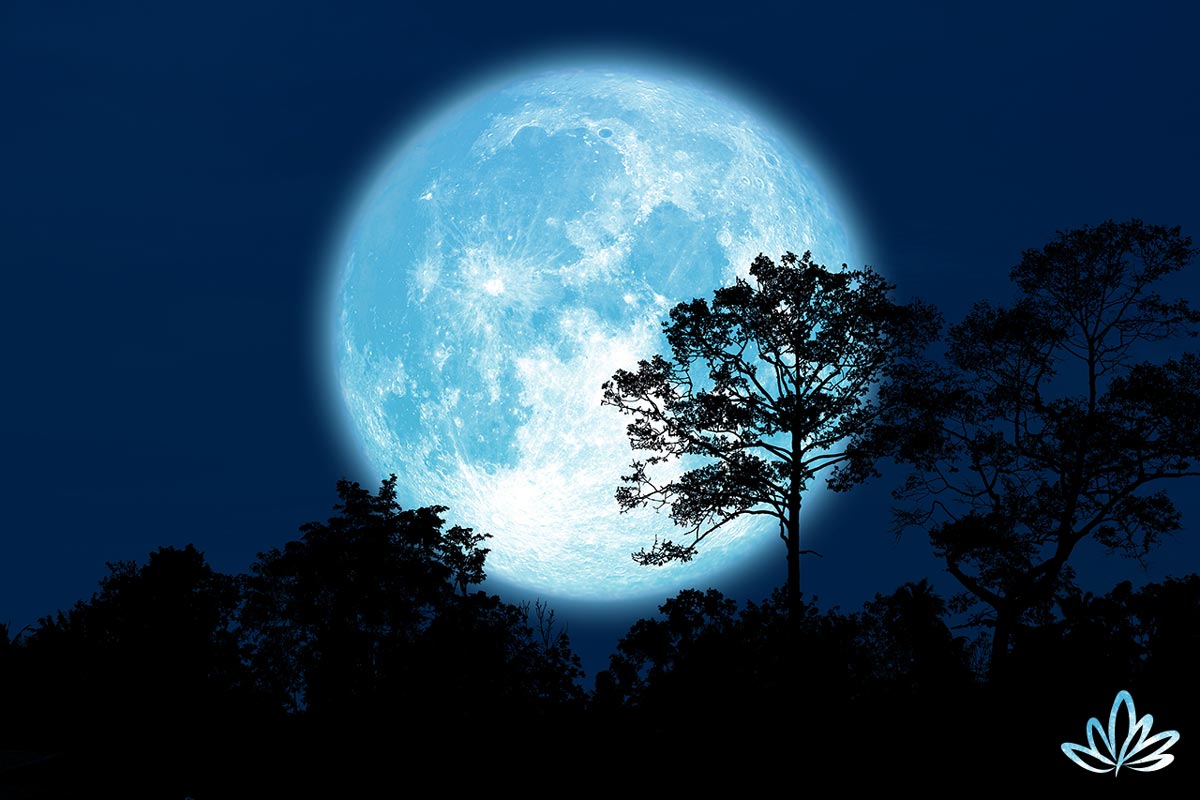 The moon has long been a source of guidance for planting and harvest, spiritual illumination, and play…
As a child, you may have seen the "man in the moon" or "the girl on the rabbit," or believed your parents when they told you the moon was made of cheese!
The full moon is also a powerful symbol of abundance, fertility, and rebirth….
And like every celestial body, the moon vibrates energy and its gravitational pull affects the rise and fall of ocean tides. And it can affect our bodies, our moods and our relationships.
This energy is strongest during a Supermoon, when the moon is closest to the Earth and shining up to 30 percent brighter!
Pink Moon… Sprouting Grass Moon.. .Fish Moon… Hare Moon… Egg Moon, the April full moon has many names around the world.
This coming week, April 7-8, you can witness the biggest Supermoon of the year and receive the healing energy of Earth's only natural satellite.
You can begin to tap into the creative, healing, manifesting power of this Supermoon starting now.
This Supermoon is a perfect time to release limiting beliefs, set intentions, and begin manifesting a project or lifelong dream…
Maybe you're feeling overwhelmed or triggered by the fear in the collective…
You can invite the vibrations of this giant sphere of light into your body, heart and mind…
The Supermoon is also a time for affirming the GOOD in our lives…
Here are 5 Healing Supermoon Practices & Rituals:
Release a Belief that no Longer Serves You Find a quiet place, light a candle if you have one, turning off any digital devices to set a sacred space.On a sheet of paper, write down the belief you want to release down such as "I'm unworthy of love," "I don't deserve abundance," or "If I let go of control, everything will fall apart."Burn this sheet of paper in a safe place and when the embers have cooled, sprinkle them in your garden, on your lawn, or in a potted plant. Give this belief, now transformed by the moon's healing light, back to the Earth.
Take a Gratitude Moon Bath

In the evening, fill your bathtub, adding lavender oil, salts, or your favorite bubble bath, if you wish. Soak… and surrender to the warm water, spending some of this time meditating on what you're grateful for. Perhaps, family and friends you're missing in this time of social-distancing, your health, or a thing of beauty in your home.Thank the moon, too, for its beauty, illumination, and healing presence…

Or you can take a moon bath, literally…

Go outside during the moonrise, and sit someplace in the light of the moon, which won't be hard…Bathe in this light, thanking it always being there for you, in Full Moons and New Moons…and times of sickness and times of health…
Offer Your Fears & Worries to Up to Mother Moon List all of your fears on a piece of paper, no matter how small or big the fear. Close your eyes and ask the Mother, Divine, Spirit, God, to replace these fears and worries with acceptance and courage.Say a prayer or create daily affirmation, that will support you in releasing these fears into the loving care of the Universe.
Set an Intention for Daily Self-care

Are you getting the physical exercise you need? Maybe your routine has been upset by shelter-in-place or stay-at-home orders in this time of social-distancing.Or, maybe you're not eating as well as you could…such as too much sugar or foods that aren't healthy for you.Perhaps have a simple spiritual practice you can recommit to, or begin doing in the morning, evening, or anytime in between to reconnect and reground…You can use this Supermoon to recommit, TODAY to do one thing for your selfcare.

Create a short affirmation or statement of intention, committing to this act of self-care.

Journaling with Your Soul to Manifest Your Dreams Take some time to journal about your Highest desires. Begin a dialogue with your Higher Self… your soul. Invite in the moon's illumination for guidance.The Supermoon has super powers for manifesting — and here three journaling prompts to help you align with it:

Spirit, Source, my soul, what do you want to say to me right now?
When I was a child, I dreamed…
What do I feel most called to create in my life right now?
To learn more about tapping into the power of the moon and the entire cosmos, you can checkout my course on Astral Wisdom here.