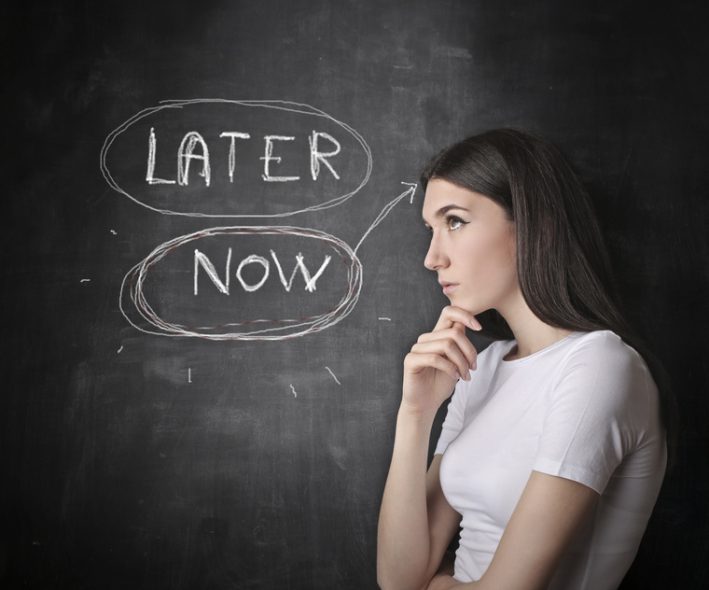 Well, I've finally gotten around to writing about procrastination. I guess there's a reason I often repeated Scarlett O'Hara's words in Gone With The Wind: "I'll think about it tomorrow. After all, tomorrow is another day." Indeed, we all do it. We put off till tomorrow what we don't want to face today. It can go on indefinitely. There are, however, consequences to not moving forward in your life, to not embracing change. Emotions get buried deep inside, trouble ensues.
What's interesting is that procrastination doesn't come from laziness. Believe it or not, that "lazy bum" who can't get off the lounge chair in front of the TV has a lot in common with the spiritual seeker who frequently blows off meditation practice. It all comes down to self-love: loving yourself enough to get into gear and do what you know you have to do in order to be the person you want to be.
So how do you start the ball rolling? How do you finally get off the couch and walk into the rest of your life? That's what I've just written about in a blog for The Huffington Post. You can read it and comment there http://www.huffingtonpost.com/deborah-king/what-if-tomorrow-never-co_b_9088122.html?utm_hp_ref=gps-for-the-soul&ir=GPS+for+the+Soul.