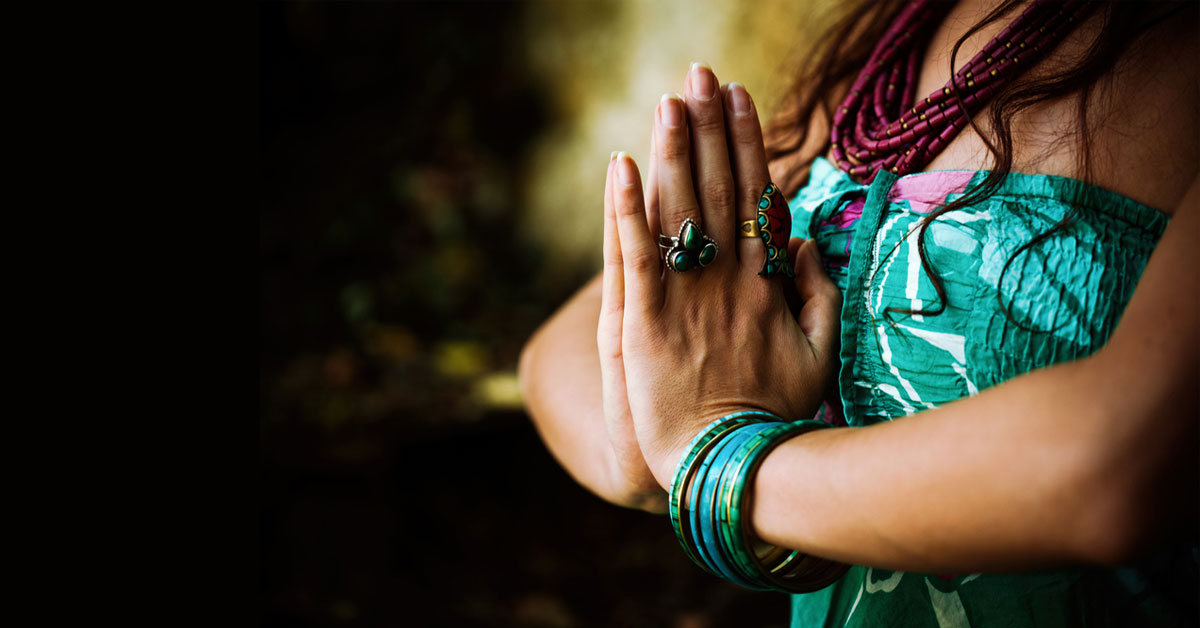 Taking time to recharge and reset your body, mind, and Spirit is essential to overall health and wellness. Everyone has different methods for releasing the negative energy that naturally accumulates throughout the day: some enjoy taking a hot bath with lavender salts before bedtime while others detail their hopes and aspirations in a journal so they can stay on-track to reach their healing goals.
If you find that your healing rituals are becoming less effective, you may need to spend some time cleansing your chakras so you can get your entire being back on track.
We have seven primary energy centers in our bodies called chakras. Since each chakra correlates to a body part, there are specific ailments and dysfunctions that result if it is blocked. Any time that we have a physical issue, it weakens us emotionally. By cleansing your chakras and releasing stale energy from the body, you breathe new energy into the area of your body that is struggling for air.
And just as each chakra corresponds to a physical body part, they also have a powerful influence over our mental and emotional well-being. The clearing of energies past their prime will help you work through fears and emotions that can safely be freed.
Cleanse your chakras and improve your mood
You can learn to cleanse your own chakras in a quick and effective chakra cleansing meditation.
A grounding meditation practice
Focus on your root chakra and planting it firmly in the ground. Feel the energy of the Earth as your physical body and Spirit connect to Mother Earth. Suddenly, you'll feel energy radiate up through your body and your mind.
Focus on opening your chakras
After completing your grounding meditation, you can begin opening each of your chakras, one by one. You'll want to start with the root chakra.
To do this, visualize each one opening. Since each of the seven chakras has a specific color associated with it, a calming way to focus on each opening think about each as your favorite flower in one of the seven colors.
As you focus your energy on a particular chakra, imagine that flower — in its corresponding color — blooming.
Beginning with the root chakra, think about a red infant flower bud that is tightly bound, protecting its delicate petals from the harsh world on the outside. As you look at the young flower, you can tell that there are hundreds of petals on the inside that are ready to break free from the confines of the shell. Suddenly, you notice movement and the flower opens up into full bloom, radiating beauty and life into everything surrounding it.
Once your root chakra has opened, you can move onto the next. As you work through each chakra up to the crown, imagine each one blooming in their corresponding color.
Root chakra (red)
Sacral chakra (orange)
Solar plexus chakra (yellow)
Heart chakra (green)
Throat chakra (blue)
Third eye chakra (violet)
Crown chakra (gold)
If you aren't a flower or plant enthusiast, you can visualize doors opening or clouds parting. This entire opening meditation should take you approximately 28-42 minutes, spending 4-6 minutes to open each chakra.
Breathe energy into each chakra
Going back to the start of your grounding meditation, refocus on the energy that you pulled from Mother Earth. It is now time to use this energy to flood each of your chakras with life, like water racing downstream in a river. As you visualize the water running through your root chakra, observe how it flushes away impurities and stale energies.
Move onto your sacral chakra after you feel your root chakra has been cleansed. At the end, you will have seven streams of energy flowing through each of your seven chakras.
Return the energy source to Mother Earth
When you feel that your chakras as cleansed and feel it is time to turn off the energy flow, start to pull back on the energy streams. Just like you would turn off a running faucet or unplug a lamp, the energy will fall back into the Earth quickly.
Return each of your chakras to their resting state
After the flow of energy has been returned to Earth, it's time to close each of your chakras. While we aren't closing chakras entirely — completely closed chakras are not healthy or sustainable for anyone and completely open chakras will drain your own energy — it is important to dial down the energy on each.
Just like you would turn down the volume on a radio or adjust the thermostat in your home, adjust the energy level on each chakra. You will start with at the crown chakra and move your way down to the root. Adjust the level until you feel comfortable: too low and you may feel a sensation of heaviness; too high and you may feel nervous or anxious suddenly.
This process of adjusting your chakras is unique to each individual. There is no wrong or right way to cleanse your chakras. What feels right to you may feel wrong to someone else. Each person is different.
To find out what feels "right," pay close attention to your emotions, feelings, and physical state as you move through the cleansing process. Over time, you will observe things that repeat and sense subtle energies. There's a reason why it's called "meditation practice" — practice makes perfect.