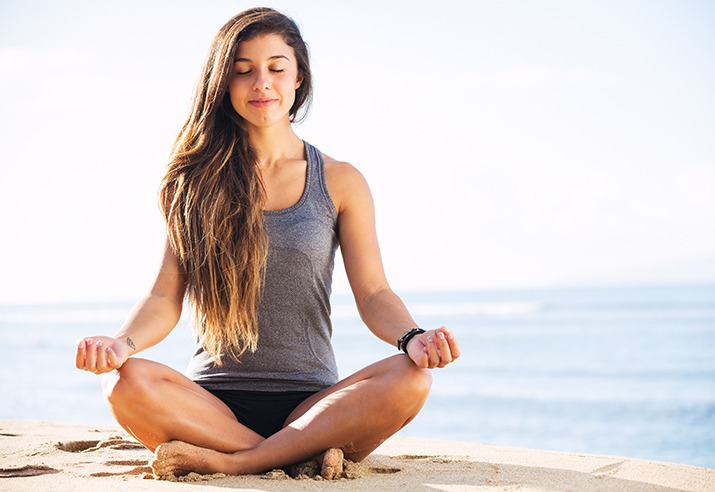 Nearly everyday, it seems like there is some new health fad or alternative therapy saying they can help you lose weight fast or detox your system in twenty-four hours or make you happy with a pill. These quick-result claims are usually bogus, and are often actually harmful, because the way you heal yourself is not quickly, but sure and steady like the turtle. Your health is not worth risking for a magical overnight cure, and all true, effective, lasting healing takes some time and effort. But if you want to get the most healing bang for your buck, there is one healing practice that has stood the test of time and is the closest thing to a magical cure you will find: energy healing.
Health Is a Balancing Act
The mind-body-spirit connection has been well established by studies and research that illustrate that your system is a balancing act: each aspect of your being—mind, emotions, body, and soul—affects the other aspects directly. Unprocessed emotional trauma can block your chakras, disrupting your energy flow, and those distortions in your chakras can cause physical illness or injury. Spiritual depression, too, can cause physical depression—an experience you may have gone through before finding the right spiritual path—and physical pain can cause spiritual pain or lack of faith.
Think of each element of your being like a support beam in a house. When one beam cracks or fails, the whole building is weakened and becomes more susceptible to additional problems. You are like that house; when your chakras are blocked or your body is ill or any foundational part of you is somehow not functioning properly, it throws the whole structure—you—out of balance, and leaves you open to further harm.
How Many Ways Is Yoga is Good for You?
This is where energy healing can come in and save the day. As an energy healer and spiritual teacher, I introduce my students to many techniques that clear, charge, and balance their chakras and energy field and therefore heal the rest of them: journaling, meditation, being of service, forgiveness, shamanic breath work, Ayurveda, and many more. Today, I'd like to focus on one technique that is nearly as old as energy medicine itself: yoga.
This ancient Indian practice has soared in popularity, with yoga studios everywhere and yoga clothes as their own fashion trend. This spiritual practice is now done by everyone from celebrities to businessmen to schoolchildren, and most people know at least a pose or two. There have been many studies and plenty of evidence to support the wide range of positive results attributed to yoga that it's now well known for its myriad health benefits.
Physically, yoga improves flexibility and muscle strength, aids digestion, helps you sleep better, lowers blood pressure, ups your immune function, decreases pain, and even increases sexual performance! Mentally, yoga helps you focus, releases stress, reduces anxiety, and calms your thoughts. Yoga has also been linked to higher self-esteem, amplified inner strength and power, deeper awareness, and more peace. Plus, it can help you tone your body and lose weight. And this is just the tip of the yoga iceberg!
Yoga's Spiritual Side
At its core, Yoga is a spiritual practice, passed down from yogis who devoted their lives to spiritual pursuits, and "yokes" the body and the soul energetically, just as does the practice of energy healing. Yoga uses movement or postures, called asanas, to revitalize your nervous system, your circulation, and your flow of prana, positively affecting your personal energy field. Yoga also emphasizes the breath, or pranayama, and uses the breath to move prana in and out from your body during the movements. The asanas and breathing are done together in a specific way to soothe and link your body and mind, clear and balance your chakras, and bring you in touch with Source.
Yoga makes a great complement to your energy medicine practice and any of my healing courses. Yoga is not just about stretching your mind and body, but about really connecting to yourself on a deep spiritual level, grounding you to the Earth and your physicality so that you have roots from which to grow your spirituality, and increasing the flow of energy within you. Yoga and energy healing both strive for harmony and balance, clarity of thought and intention, and a deeper understanding of your higher self.
In its own way, yoga is a type of energy healing, so when you practice yoga and energy healing together, the results will multiply exponentially. They're like friends with benefits, each helping to boost the effectiveness of the other, and working toward the same goal of healing and transforming your entire being.