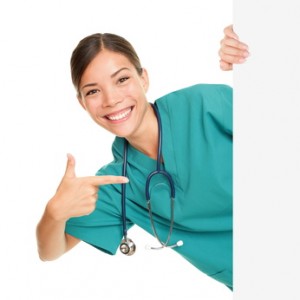 Women are afraid of cancer and rightly so. By the time women are in their fifties, they usually know of more than several friends or relatives who have had some form of cancer. So let's talk about what's new in the field of energy medicine for women who are dealing with cancer.
New studies have shown that double mastectomy as a solution for those with a high genetic possibility for getting breast cancer does not improve survival rates. A protocol based on hope rather than fear will go much farther in supporting a women's goal to be cancer free. As a spiritual teacher, I would recommend a supportive measure like a strong, daily meditation program as the best insurance for avoiding and defeating cancer.
Scientific studies these days are focusing on combining natural substances with pharmaceuticals. Researchers at Georgetown Lombardi Comprehensive Cancer Center have found that combining tamoxifen (the most prescribed breast cancer drug) with a compound from feverfew, a flowering plant, may prevent resistance to the drug. Other studies have shown that grape seed extract works synergistically with certain chemotherapy drugs to make chemo more effective.
As a practitioner of energy healing, I have always believed that when you have been diagnosed with cancer, you need everyone on your team—your oncologist, surgeon, radiation oncologist, etc.—along with practitioners of whatever complementary and alternative (CAM) treatments are most appealing to you.
On the CAM front, more and more is happening. One of the most encouraging developments when dealing with any form of cancer is the emergence of more "integrative oncologists." These are doctors who specialize in cancer but go beyond the standard Western medical care. While still utilizing surgery, radiation, and chemotherapy (although administered in very different ways than usual), these docs include lifestyle evaluations, recommendations for specific herbs and supplements to bring the whole body to a better state of health, and the inclusion of CAM treatments like acupuncture, guided imagery, massage, biofeedback, yoga and tai chi, the expressive arts, and meditation. They understand the importance of bringing mind-body-spirit into harmony. Check out https://www.integrativeonc.org/index.php/clinicians.
In April of 2013, the first integrative oncology conference was held at the UC San Diego Center for Integrative Medicine; it was called "a groundbreaking event with transformative potential" and focused on the complex relationships between tumor, host, and dietary, lifestyle, and environmental factors as well as what can be done to take care of imbalances and reduce cancer. There are also annual conferences that focus on integrative therapies. The Annie Appleseed Project hosts an annual evidence-based complementary/alternative cancer therapies conference that challenges the existing medical treatment paradigm and provides outstanding information to practitioners and patients about new possibilities for surviving and beating cancer (and they serve only organic food!).
Another way in which energy medicine is going mainstream is by having the top cancer centers in the country embrace CAM. The MD Anderson Cancer Center is holding its 9th annual Integrative Oncology Training Conference for licensed acupuncturists, massage therapists, and yoga and mind-body practitioners to provide an overview of evidence-based practice in cancer care, such as understanding the benefits, precautions, or contraindications of using these modalities for someone with cancer.
Within the last decade, most major cancer institutions in the U.S. now feature an integrative oncology center or clinic that offers some evidence-based interventions, such as acupuncture, mindfulness meditation and stress reduction techniques, and counseling in nutrition and exercise. To find a cancer center that provides these kinds of treatments by practitioners trained in cancer care, go to https://fontherapeutics.com/resources/integrative-oncology-centers/. When one of my friends was dealing with breast cancer, she went to the Sari Asher Center for Integrative Cancer Care in Palm Beach and was amazed to find a (female) massage therapist who was trained to work directly on her breast to lessen scar tissue after surgery and radiation.
If whole-person integrative medicine is to become the new standard of care, and all of us involved in energy medicine certainly hope this happens, there is a lot to be done before most doctors and patients understand its potential. Of course, the biggest problem with CAM treatments is that most integrative services are not YET covered by insurance. There are groups that have been formed to bring about change in this area. With cancer rates predicted to soar 75% worldwide by 2030, it's more important than ever that energy medicine is included in the treatment (and prevention!) of cancer.