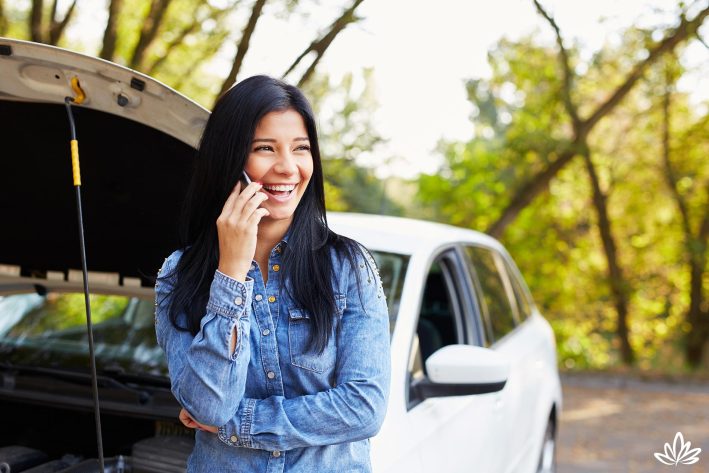 When I was in my last year of law school, my lawyer father, on whom I doted, was in his 70s. Hearing on the family grapevine that I was in some kind of trouble, Dad came to the law school one day and took me out to lunch, telling me he had heard "I was unhappy." Had I had a clue what I thought back then, which I did not, I'm sure I would have said I was insanely happy. After all, I was a size 4, what more could any 20-something want? Plus, I was at the top of my class; I thought Dad would be thrilled. Now, if truth be told, I was pushing a few things "under the carpet:" although engaged, I was having not one, but two affairs, I had serious issues with alcohol, drugs, and extreme sports, and, oh, I forgot to mention, I had just found out I had cervical cancer.
Over the fish course, Dad, out of the blue, volunteered, "the secret to life is simple, just don't think about yourself. If you are always helping others, you'll be happy your whole life."
At the time, I thought, what does he know? All I wanted was to get done with lunch so I could get out of there and have a drink! At that moment, I was in complete agreement with the comedian George Burns, who said: "Happiness is having a large, loving, caring, close-knit family… who all live far, far away!"
But you know what? It turned out, "father did know best."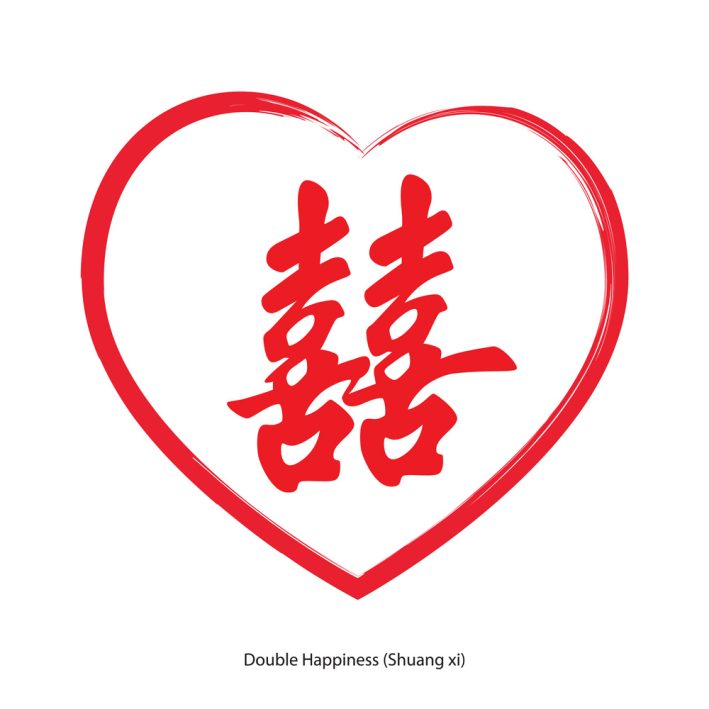 There's an old Chinese proverb that says "If you want happiness for an hour, take a nap. If you want happiness for a day, go fishing. If you want happiness for a year, inherit a fortune. If you want happiness for a lifetime, help somebody." 
For centuries, the greatest thinkers have suggested the same thing: happiness is found in helping others.
So, let me ask you, how happy are you? Right this moment. Well, let's think about it. For starters, chances are, like me, you've cut way back on your social life and your travels because of the pandemic. There's a lot less getting together than before. Maybe you're still working from home but you've got kids or other family members under foot. Or worse, maybe you're alone and screaming for companionship. Or maybe your partner was laid off and you're trying to hold it together to pay the rent and the two of you are practically at each other's throats these days. And to top it all, maybe you've got some health problems that you're worried about.
So that can mean that you are pretty focused on your personal happiness, right? Your health, your finances, your relationships. I mean, isn't that what we've been taught culturally, to focus on our own happiness, right? Actually, though, focusing on ourselves doesn't make us happy.
Now, I bet right now you want to remind me that Thomas Jefferson wrote about the "self-evident" truth of our "unalienable right" to the pursuit of happiness. Turns out, if you read about him further, that he didn't mean you need that Tesla you've been dreaming about to be happy! In the 18th century, the happiness the founding fathers wanted us to pursue was public happiness. They were interested in something much bigger conceptually that personal happiness: they wanted a country that would allow all its citizens a good life.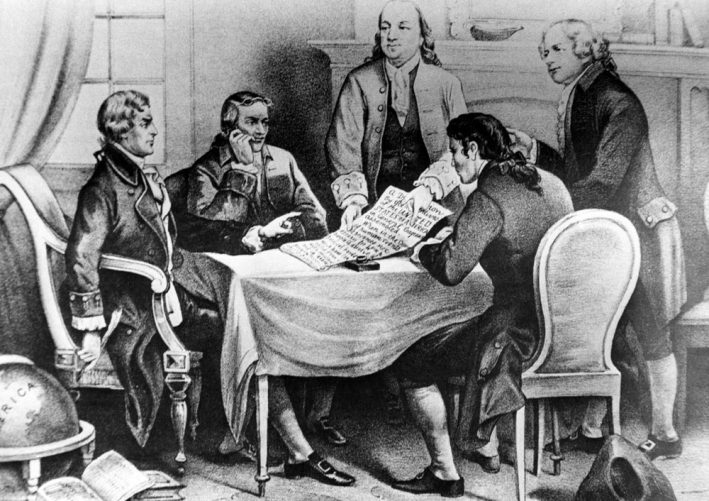 So what are the steps to that kind of happiness?
STEP ONE is giving – just like Daddy taught me.
Scientific research absolutely shows that giving to others is the path to real, permanent, happiness. In fact, the act of giving activates the same sweet spot in your brain that food and sex do. And we all know how good those two activities feel! Altruism is hardwired into our brains and giving to others does more than make us feel good; it turns out, it's also the secret to a meaningful life.
If you look at history, you'll find this theory born out, time after time, culture after culture: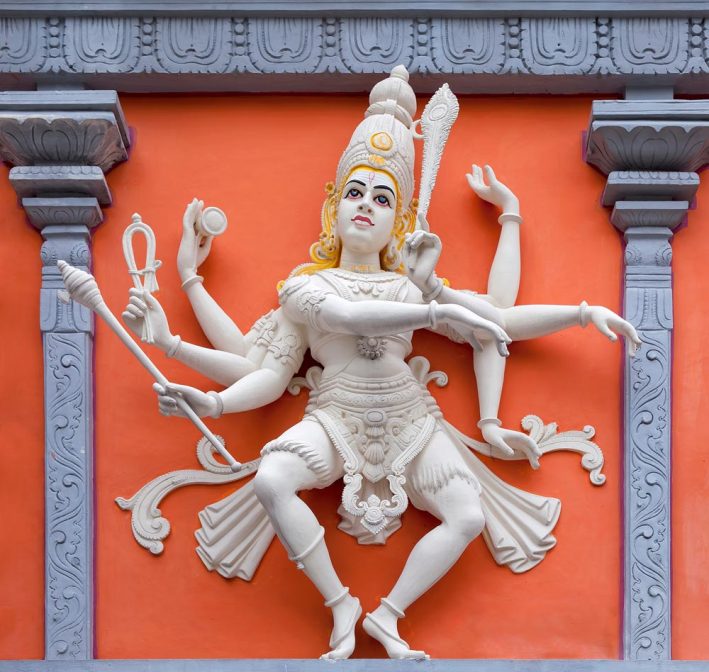 Let's start by looking at my field of expertise, the Vedic texts of East India. In Vedic times, over 5,000 years ago, the Vaidas, or Vedic physicians, taught that being happy in life was the key; helping others related to doing our dharma, our life work. They believed the main way to reach a supreme state of happiness was to serve the gods, the ancestors, and all living beings.
Flash forward to about 400 years before Christ, to the Greeks; they had a similar concept of happiness. Plato wrote that happiness stemmed from fulfilling our role in society and that determined happiness more than wealth or pleasure. So again, the Greeks pushed public, not personal happiness. Aristotle, a great thinker at the time, called happiness "human flourishing." One of the prime virtues was bigheartedness, meaning charity and generosity. Yep, giving.
The Mayan civilization, which was from about 2000 years BC until the Spanish pretty much took over around 1500 AD, believed that a thing could only be good as long "as it harmed no one." Compare that to our current corporate greed! In the Mayan language, the word "happiness" meant "having a glad heart," and showed their central belief that the happiness of the other was critical: they greeted each other by asking "how is your heart?" And unlike our superficial "hey," "how are you," they actually meant it! Or think about what Chief Maquinna of the American Indian Nootka nation said after he heard about the banking system that we white people have, he said "We Indians have no such banking; when we have plenty of blankets, we give them away to other chiefs, and by and by, they return them to us, with extras, and our hearts feel good. That's our bank."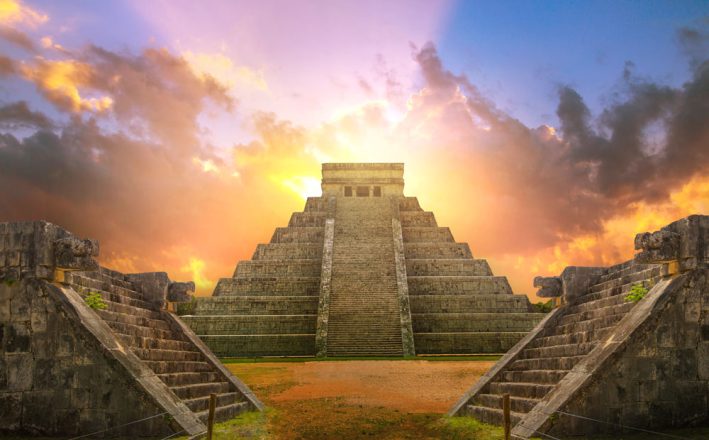 Interestingly, history shows us that up until the 1700's, happiness meant prosperity, thriving, and wellbeing of the whole society, not individual pleasure. So, when did society move from Jefferson's "public happiness" to the contemporary concept of individual happiness? That happened in the 1800's, when "individualism" became the new way to look at things. Turns out, though, that worrying about ourselves does not make us happy; giving to others is what creates joy.
So, how to get started?
First, think about giving your time. Sounds weird, but giving money is actually a distant second when it comes to making you happy. Let's face it, our time is our most valuable commodity, whether it's an hour of giving, or a day, or maybe, you will find out, as I have, that giving turns into a lifetime. Give whenever and wherever you feel inspired, as your happiness set-point totally depends on your motivation. When you feel somehow forced into giving, you will find it doesn't do much to boost your happiness. Find the person, place, or thing you are most aligned with— relative, friend, neighbor, an organization, it's whatever calls to you to help—and feel the warm glow. I remember being just big enough to get up into Daddy's pickup when he would drive around the small town we lived in after work on Friday nights, giving away the bags of oranges he raised to those who looked hungry. And every time he would come home without his coat, having handed it to some poor soul who looked cold. Daddy taught generosity in action, not theory. During the day, Daddy took me down to the State Capitol, to his job as a Democratic Representative, working comfortably across the aisle to build programs of social justice for the poor and needy of our state. Back home, Daddy teamed up with a couple of other town leaders to build a private school. He hired a headmistress and told her to admit as many children whose parents could not pay tuition as those who could. When I became a young lawyer and joined Daddy in his small-town law practice, he taught me that for every couple of paying clients, I needed to take in someone who couldn't pay, and help them as well. Daddy was all about giving in action, and he set the bar high.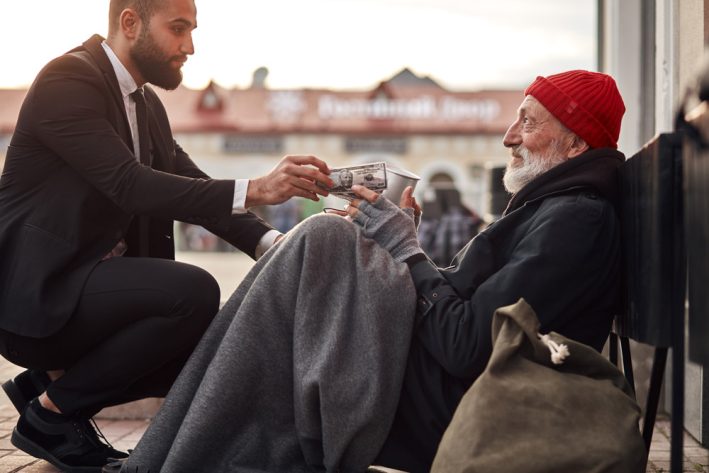 Now, let's talk about giving money, not as powerful, but another way to increase happiness. When we see people who have lost their homes in a fire or flood or hurricane, and we send money, it sure beats, as Will Rogers put it, "spending money on things you don't want, to impress people you don't like." You can also give money to any cause that appeals to you, from social justice to the environment, to whatever inspires you.
Keep in mind, we do get something back when we give, and that's OK: whether it's social approval or a boost in self-esteem, or a new skill, or new friends. There's absolutely nothing wrong with that, it's part of why giving makes us happier.
STEP TWO to being happy is accepting what is.
I remember waking up one morning 5 years ago in a hospital in Mammoth after I fell mountain climbing, and learning that I was going to spend a year flat on my back, with both my arms and legs immobilized. For once, unable to work much, and forced, out of the blue, to just kick back, I started listening to music part of every day. My normal type A++ personality would have never allowed that kind of seemingly purposeless activity, but thank God, over-achieving Deborah had, for the moment, been taken out of the picture. I was so happy it was hilarious!
When you look in a mirror, does what you see make you happy? How much happier would you be if you looked in the mirror and accepted that yes, you are a certain age and shape and, over time, things happen to the body. And that goes for every aspect of your life that cannot be changed. Aging is inevitable. Economic upswings and downswings occur. Loved ones come and go. Accidents happen.
When I was that unhappy young 20-something, addicted to booze and pills, I joined A.A. as the first step in my healing. What I learned there I can share right now: it's one day at a time. I know it sounds easy but think of all the times you don't do that, instead obsessing over what might happen tomorrow, like what if you get Covid or the forest fire gets even closer, or you never find work. You get my drift. As the Serenity Prayer of A.A. goes, "Grant me the serenity to accept the things I cannot change, the courage to change the things I can, and the wisdom to know the difference."
I've worked my way through so many rough situations, one day at a time, from illnesses, to family feuds, to lawsuits, to a whole slew of hospitalizations, wheelchairs and walkers, hey, I've lost count! And I've been happy enough the whole time, by doing it one moment at a time. Just this week, I was helping a student with stage 4 cancer, helping her find happiness in the moment, and I totally forgot all about my own aches and pains. Let me help you raise your happiness set point right now, simply by making "one day at a time" one of your favorite mantras.
Here's a corollary to that idea, that comes from South African human rights activist Desmond Tutu, who said "the only way to eat an elephant is one bite at a time." If something is overwhelming, right in the moment, or even seems impossible, just use that one bite rule.
Another totally helpful trick to staying insanely happy in the moment is, believe it or not, through meditation. And I don't mean guided meditations; they're nice, but you need the real McCoy to get deep enough to eliminate all the stress and hassles from the day that keep you from feeling happy. These days, that means a mantra-based meditation, like the one I teach, so you get deep enough. Meditation allows your mind and emotions to quiet down and plants you squarely in the present moment. It may seem passive, but actually, meditation is an active way to clear out the imbalances of your energy system and to erase anything that may be holding you back from true happiness. It is there, sitting inside yourself, that you can come to understand your worth, your purpose, your self-respect… and allow you to feel the joy of connection to everyone and everything. It's the real deal! I encourage you to try my meditation.
STEP THREE is to develop strong intentionality.
I teach intentionality the way other people teach reading and writing and 'rithmetic. It's absolutely essential to your forward progress in life. If you intend to to be happy, you will be. It's that simple. As Abraham Lincoln put it, "Folks are usually about as happy as they make their minds up to be." In other words, it's your own state of mind, not what's happening in your external world, that determines whether or not you are happy. And the best way to enter that state of mind is by staying in the present. Not reliving the past; not fearing the future. Intend to live in the moment.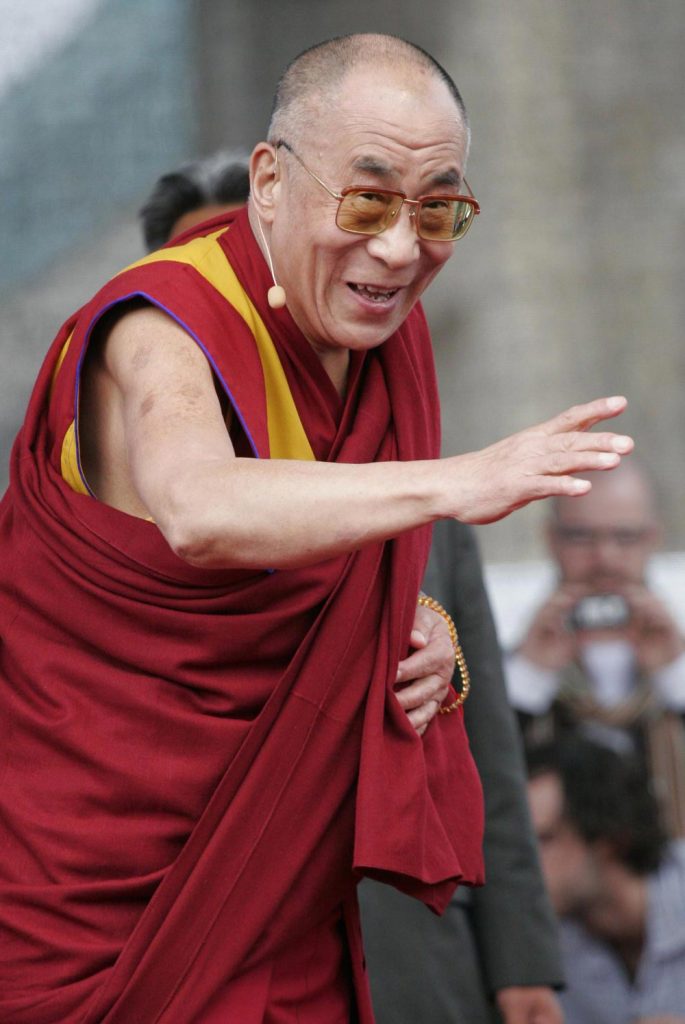 The Dalai Lama tells the story of how he became the head of his country, Tibet, when he was a teenager. And how the Chinese then overran Tibet and killed millions of Tibetans, making him run for his life. So, they took away his country, his people, and the entire plan for his life. When asked if he was angry about it, he said, "Why should I also let them take away my happiness."
Focused attention is how you create healing; that's what I teach in my energy healing school. There, I teach you how to use your intentionality to attract the light, then run it through your own energy field and body, and then conduct and transmit that light to the person who needs it. Remember that acronym: ACT – attract, conduct, transmit. It's all based on intentionality. I remember the first time I actually got it to work and saw a woman's broken wrist heal before my eyes, wow, that was a super powerful moment, and taught me the incredible power of intention. We can actually can move mountains if we want to!
What is your role? How do you shift your focus from your own problems, to what is happening with others, and actively give in a way that will make you happy?
Stop for a moment and think: What are you most passionate about? What news items really catches your attention? Which threads on social media do you notice? What is calling you? What do you enjoy doing? Do you slog through your work-day and light up with pleasure when you enter the kitchen to bake that perfect loaf of bread? Maybe you could take that passion and that bread and whip up some hearty sandwiches to take to the firefighters battling a blaze near you. That's activating your passion. Turning what you love to do into a way to help others.
And, at the end of the day, let's all go with the advice of Charles Schulz, the father of Peanuts, who summed it up by saying: "Happiness is a warm puppy."