The History of Earth Day
On April 22, 1970, Earth Day began as an annual event to inspire awareness and appreciation for the Earth's environment. (Here in the U.S, Earth Day is celebrated every year on April 22nd, but the United Nations celebrates Earth Day on the date of the spring equinox, which usually occurs every year on March 20th, give or take one day.)
Wisconsin Senator Gaylord Nelson founded Earth Day after he traveled to Santa Barbara immediately following a major oil spill off its coast. He was appalled by the death and destruction he found there.
So, on September 20, 1969, he announced his idea for a nationwide "teach-in" on the environment during a speech to a newly established conservation group in Seattle. He hoped that a grassroots outcry against rapacious exploiters and despoilers of the environment might prove to the powers that be in Washington, D.C. just how deeply concerned Americans were about the environment. And when grassroots activities ballooned beyond the capacity of his Senate office staff to handle them, he staffed a temporary office with college students and appointed a coordinator of activities. But it quickly became clear to him, and everyone beyond him, that Earth Day had become a mass movement in support of protecting and defending Planet Earth and all of its species of inhabitants. Autonomous groups were springing up in New York, Chicago, Philadelphia, Boston, Los Angeles, Washington D.C., Minneapolis, Des Moines, Albuquerque, and in countless other cities and towns, large and small.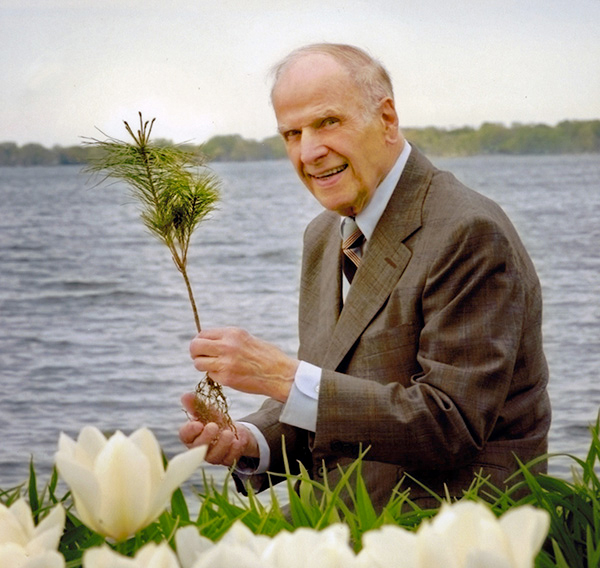 The first official Earth Day occurred on April 22, 1970, marking the beginning of the modern environmental movement. Thousands of colleges and universities organized protests against the deterioration of the environment. Approximately 20 million Americans participated.
Water Under the Bridge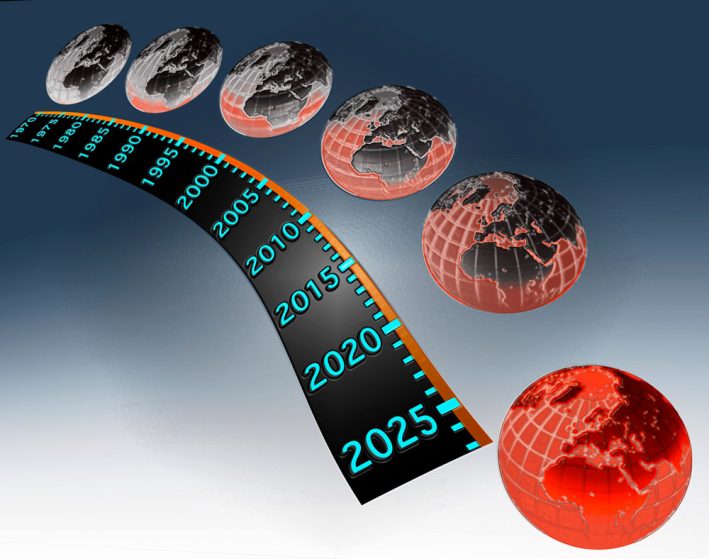 Had the governments in D.C. and elsewhere heeded the warnings and acted immediately back in 1970, they would have begun establishing ways to create alternative energy sources then. But vested interests in the continued despoliation of the planet certainly took notice of the Earth Day mass movement. They initiated a concerted counter-offensive campaign to deny their negative impact on the planet and its inhabitants. Major oil companies and other despoilers paid enormous sums to generate biased "environmental analyses" to pull the wool over the eyes of policymakers, even as they lined the politicians' pockets to help fund their campaigns for reelection.
It's a common tactic, and it continues to this day —on steroids — following rules changes by the Supreme Court that allow corporations to act more aggressively and unscrupulously and "personhood" statutes that protect them from being called onto the carpet for despoiling the earth that we all rely on to survive.
THROW IN THE TOWEL, OR THROW DOWN THE GAUNTLET?
As a devout advocate of all living beings, including Mother Earth, it's upsetting to all of us to see how little has been done to date to re-envision and establish our energy systems to make them as renewable and carbon neutral as possible. Solar, wind, and other source-given energies are here for the taking (with no ability to exhaust them, ever!), but since they don't offer exorbitant returns to corporations, they haven't been on many to-do lists. As a result, we are already experiencing the advance wave of the direst of consequences: mass extinctions, climate catastrophes, refugee flights as land disappears beneath ocean waves, and other perils, including the rapidly approaching incapacity of the only planet in this solar system designed to sustain and provide for us all.
We can still remain optimistic. People are rallying to the cause as never before. That's because we have nearly three entire generations of students who learned about our ecosystem and how interdependent we are on it for our survival in ways previously not recognized. They know what we're facing if we don't do something fast, and their future is on the line. So, each and every time a man, woman or child acts to improve the lot of others, or strikes out against injustice, we help change the dystopian nightmare that is looming beyond our doorstep.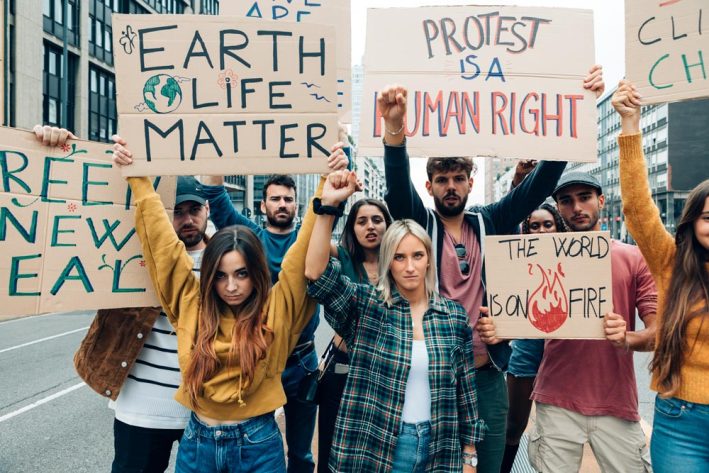 Earth Day is the perfect day to remember that … and to act.
From now on, Earth Day must be every day until we witness the change we need to ensure Earth's recovery and continuing vitality.
Here at the Deborah King Center, we are on a mission to heal the world. If you believe that's a goal worth pursuing, then the ideal first step is to focus on healing yourself first. It's difficult to worry about the entire planet when you have your own "stuff" to get through. In fact, "Heal Yourself Heal the World" is literally the title of one of Deborah's bestselling books. But where do you start?
A great first step is to join our LifeForce Energy Healing® Certification Course. It is the introduction into our very special form of energy healing and will jumpstart your journey towards healing yourself…your community…the world.