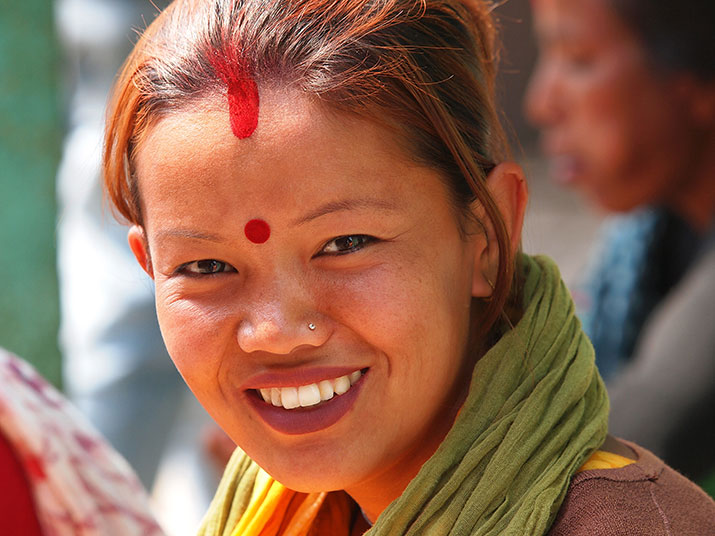 If you're like most, your calendar rules your day—the beep of the alarm sets off a series of start and end times to your activities: work, gym, meetings, dinners, classes, appointments, etc., until you're so booked up that you almost have to check your schedule to see when you have time to eat!
The Weight of Busy-ness It can be exhausting to feel like you never have any "free time." Maybe you feel trapped between "pick up dry cleaning at 7 am" and "plan tomorrow's meals before bed" and are beginning to feel like you are a robot programmed by your day planner. If so, the weight of your busy-ness may be affecting your ability to enjoy your time, and therefore your life. Not to mention the damage this type of go-go-go living can inflict on your chakras and your energy field.
No Watch, No Problem Not all cultures are as time-obsessed as we are, and those that aren't, also tend to be happier. Coincidence? Hardly! People who live in places where kindness and selflessness are valued and acceptance is encouraged—where people don't even own watches and would have no need for a calendar—experience an entirely different reality. They live each day fully in the present moment, appreciating what they have, and are consequently full of joy. During my years of studying with seers and holy men and women in order to become a spiritual teacher and energy healer, I was able to witness this sweeping joy in many non-western cultures. One experience that really stands out to me is my time with the Nepalese. My experience there was life-altering, and opened my eyes to the happiness that comes from letting go of time and just being present.
Heading up the Mountain My husband and I were experienced mountain climbers when we went to Nepal, and I'd done a considerable amount of third-world traveling, but Kathmandu seemed like a different world altogether when we arrived. Brightly colored prayer flags waved in the breeze above us, car horns blared, and food stands grilled food right there on the side of the road at the airport. From there, we hired a Sherpa (a mountain guide) and took the scariest plane ride of my life up to Lukla—with a pilot who took a big gulp of rum right before we took off and a terrifying landing in what I later learned was the airport rated the most dangerous in the world—and started our climb up the mountain.
Sleeping in Huts Full of Joy (and Yaks) We trekked during the day for seven or eight hours at a time and at night, we'd build camp to sleep a few hours before getting up to do it all again in the morning. If we stopped near a village, which was really usually just a three-hut settlement, we would ask the locals for a place to sleep. The people were warm, welcoming, and generous, often giving us their last two eggs or the potatoes they'd dug up that very day so that we could eat.
Infectious Smiles The huts were filled with thick black smoke from the cooking fire, and animals shared the space—yaks, goats and other creatures were treated as part of the family as their milk and wool were necessary for survival. Just as we would settle in to rest, the priest of the settlement would begin his vigil, praying and spinning a prayer wheel throughout the night. As you can guess, we didn't sleep much, but were buoyed by the overwhelming sense of joy radiating from the people around us. I was in awe of the utter delight each person seemed to have in everything—the smiles on their faces were radiant and infectious.
Like Going Back in Time Water is so scarce in these villages that the people do not bathe or ever wash their hands, so you can imagine the risk. Water boiled at that high an altitude is not potable, and as Eric and I ate the generous offerings of the people, we also worried we would be infected with hepatitis. We did suffer from horrible dysentery, that went with the territory, and remember, there are no bathrooms. There were also no beds or chairs to sit on, no showers or soap; it was like going back in time. And yet, after just the first ten days in Nepal in these conditions, my sense of time expanded. I didn't know or care what time or day it was and I suddenly felt freer than I'd ever felt. In my new state of being, I no longer worried about sanitation or comfort or lack of sleep—I was one hundred percent present in each moment as it passed. Then, I understood the joy of the Nepalese.
Fully Present and Altered While being fully present, I was attuned to the beauty of the sunrise and sunset, the feel of the wind on my cheeks, the mountain vistas that stretched for miles, the way the clouds tumbled below our peak, the thin air in my lungs, the warmth in my blood—everything was alive and shining and I felt the same joy I saw reflected in the faces of these mountain people. Despite the fear and discomfort during this trip, I knew even as I left that I had been blessed with profound lessons about simplicity, resilience, acceptance, surrender, and gratitude.
Less is More—Lack Turned into Gain The Nepalese seemingly had so much less than what I was used to in terms of food, water, shelter, and modern conveniences, but they had so much more freedom, appreciation, love, and yes, happiness. Despite the perceived lack, I actually found the Nepalese way of life more satisfying than life back home, and brought much of that attitude back with me. Namaste! In the US I was a true Westerner—"more, better, faster" was my mantra—but when I returned from Nepal, I had elevated my consciousness to a new level of understanding about being present, and how presence leads to gratitude, which leads to happiness. With this new perspective, I was able to become an energy healer and practice energy medicine with more purpose, clarity, and joy, and pass those same gains onto my students in my energy healing courses.
Deepening Gratitude So, if you want more happiness in your life, the answer is not to do more, but less, and to be thankful for the gifts you've been given. Spend a few minutes each day practicing just being—stare in awe at a beautiful sunset, sit with your eyes closed and listen to tree branches sway in the breeze, pay attention to the complex flavors of your meal, play a silly game with a friend or a child. Begin a daily routine of meditation quiet your mind and body, and deepen your gratitude. When you take the time to slow down, be in the moment, and appreciate what's around you, no matter what it is, you can cultivate the joyfulness I witnessed in Nepal, and your smile, too, can become infectious. If you're attracted to this kind of learning, Join Deborah for her new online video course, The Secrets of Chakra Wisdom. Click here to discover more about the