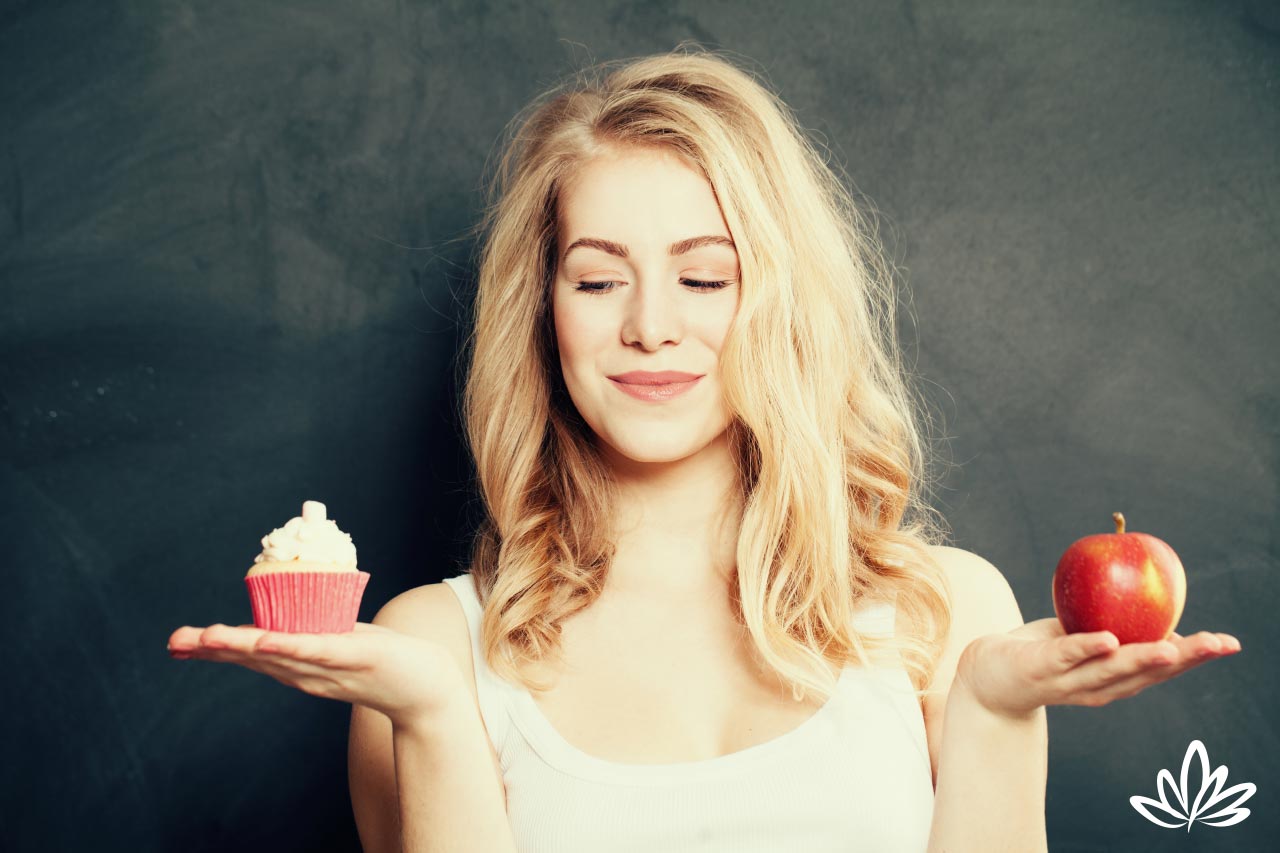 It's nearly the end of January and chances are you've already blown your resolution to eat right and lose weight this year. Resolutions and dieting just don't work. So what can you do about those unwanted and unhealthy extra pounds?
You can throw away your scales—the one in your bathroom that makes you cringe, and the one in your kitchen where you so carefully weigh out your food portions (before sliding into that pint of cookie dough ice cream). You can stop tracking calories in/calories out. You can stop worrying about which diet, and there are so many of them, might work this time.
Instead, use intuitive eating, a throwback to our ancestors.
Intuitive eating relies on your connection to your own body. In a culture based on intellect rather than intuition, in a workplace that requires sitting in front of a computer all day, in the fast-paced digital era where there is always a screen available to suck you into your head, you are probably not all that aware of your body . . . until it's too late.
You didn't notice what you were doing until the whole bag of chips was gone. Or your knees were hurting and the doctor said those extra 30 pounds weren't helping. And you swore you would stop, until you remembered you had stashed a chocolate bar in the lower desk drawer.
Why do we so often eat in a way that hurts us rather than nurtures us? There are a lot of theories for why so many people eat in a way that is ultimately harmful to themselves—to their health, their appearance, their self-esteem. But, as a teacher of Ayurveda who's worked with literally thousands of individuals, I know it all comes down to each individual's makeup, the time of life they are in, and what they are dealing with emotionally. There is no one way for all, ever.
You may eat too much because you looked awesome in high school and could "get away with" eating everything, until you couldn't. Or you were a slightly overweight child who grew into an even more overweight adult who is now treading the line of obesity. Or you picked up a wine habit that really added on the calories. Or you took medicine that put on the pounds. Or … or… or…
And you tried Weight Watchers and the Mediterranean diet and veganism and vegetarianism and raw food and fasting and the keto diet and eating right for your blood type and . . . you may have even lost weight, but put it right back on.
So throw away the rule book.
If you're the type who isn't hungry in the morning, don't worry about "breakfast is the most important meal of the day." I have a completely healthy 70-year-old student who has her cup of coffee in the morning and hits the gym for an hour before eating breakfast. On the other hand, if you wake up hungry enough to eat a cow, go ahead, your body is telling you it needs the protein.
The trick is to know when you've had enough. As a student of Ayurveda, I would counsel you when you're eating, take a bite or two or three and then put down your fork. Notice how well you're chewing. Did you swallow quickly in your haste to eat? That food will be harder for your stomach to digest. Try stopping when you're halfway through your plate of food. Notice: are you still hungry? Are you emotionally satisfied? Do you want to eat more because you're needing more food, or just because there is food still on the plate? Were you taught to finish your plate, or are you able to leave food on your plate when you're no longer hungry? Are there enough of the six flavors (sweet, sour, salty, pungent, bitter, and astringent) in the food you're eating to be satisfying? You need those six flavors at every meal or you'll be inclined to overeat because you're not feeling satiated.
Try eating half your lunch and keeping the other half for a mid-afternoon snack. Maybe you need a lot less food to make your body happy at each meal than you're thinking. But don't save food beyond a couple of hours, as it becomes amma, or too dead to do anything except put on pounds and wreak havoc at the cellular level.
Remember, no rules. If you don't feel like eating, don't. If you don't like kale, don't eat it. If you are craving pasta with alfredo sauce, eat half the serving and then evaluate how you feel.
If you binge, notice how your body feels, as well as your mind. The more you realize what food is doing to your body and how it makes you feel, the more in tune with your body you will become and the healthier and happier you'll be.
So what should you eat? Anything you want that makes your body feel good rather than painful. How much? Enough to just satisfy hunger, not enough to bring on pain. One of my venerable teachers from the East taught me to eat just enough to fit in the palm of my hand; surprisingly, it is enough.
In a sense, this way of relating food to your body, instead of simply obeying the psychological forces behind your way of eating, is a spiritual path, not just a health fix. You have to become more conscious, more aware of what you're doing. From Ayurveda, I know we have to acknowledge and respect our digestion—it is the gateway between the food we put in our mouths and the nurturance our bodies receive.
Take a moment and feel your stomach: take a deep breath, deep enough so you can actually feel the middle of your body. Bring your awareness down from your thinking mind and into your body. It is, after all, the temple that is housing your soul.
Make this your resolution: This year I will be kind to my body.