Are You a Hero?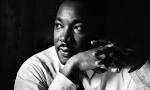 Darkness cannot drive out darkness; only light can do that. Hate cannot drive out hate; only love can do that.
~ Martin Luther King, Jr.
On Monday, January 20th, we honor the memory of Martin Luther King, Jr.—the inspiring leader and real hero in the fight for civil rights.
In 1955, Martin Luther King Jr. graduated from the seminary with a doctorate in theology prepared to lead a church, but the racial segregation and prejudice that existed in the South at that time compelled him to take action on a much larger scale. He studied and adapted Gandhi's technique of nonviolent resistance to overcome the problems faced by his people. He spent his life giving speeches, leading protest marches and boycotts, sacrificing his own safety, comfort, and freedom in the pursuit of racial equality.
King delivered his famous "I Have a Dream" speech in 1963 to a quarter of a million people on the Mall in Washington, DC, and was awarded the Nobel Peace Prize the following year. Five years later, he was gunned down in Memphis, Tennessee, where he was about to lead a protest march.
Who can be a hero? Anyone who sees an injustice and propels themself into action on behalf of others in need, or in defense of a cause. Like Martin Luther King, Jr., heroes often risk their comfort, financial security, and/or personal safety for the good of others. But you don't have to risk life and limb to be an everyday hero. For example:
Danielle Gletow posts the wishes of foster kids online so they can be granted. She said, "I'm here to be the mom to all these kids who might not feel like they have one." Her group has helped make more than 6,500 wishes comes true in 42 states.
Estella Pyfrom created "Estella's Brilliant Bus, using her life savings to fund a mobile computer lab that helps tutor thousands of low-income students in Palm Beach County, FL. As she says, "It's not just a bus, it's a movement. And we're going to keep making a difference."
Duncan, Dylan, and Isabella Frost, three siblings who live in Denver, collect turkeys, canned goods, and money each fall by holding a Frost Family Turkey Bowl before Thanksgiving. This year, the flag football game scored 60 turkeys and $700 for the Denver Rescue Mission, which serves 100 different agencies during the holidays.
How about all those teachers who use their own funds to buy school supplies for their students? They are also heroes, going above and beyond to inspire the up-and-coming generations.
Each and every day, there are dozens of opportunities to step in and get involved. The next hero could be you! You know you would help if you witnessed:
a child being bullied at school, or an adult discriminated against at work
a victim of domestic abuse
someone who has had too much to drink and is about to drive
an animal that is being neglected or abused
an inappropriate or offensive comment is spoken
someone who is hungry, homeless, or in need of medical attention.
As an energy healer and spiritual teacher, I talk about how you can spread our light by "becoming the change we want to see in the world." I urge you to take your inspiration from Martin Luther King, Jr., as well as from those who have made a difference in their own communities. You can be a hero, too!