Shine like the star you are
Guest blog by Mary Murphy, LifeForce Energy Healing® Master Grad Practitioner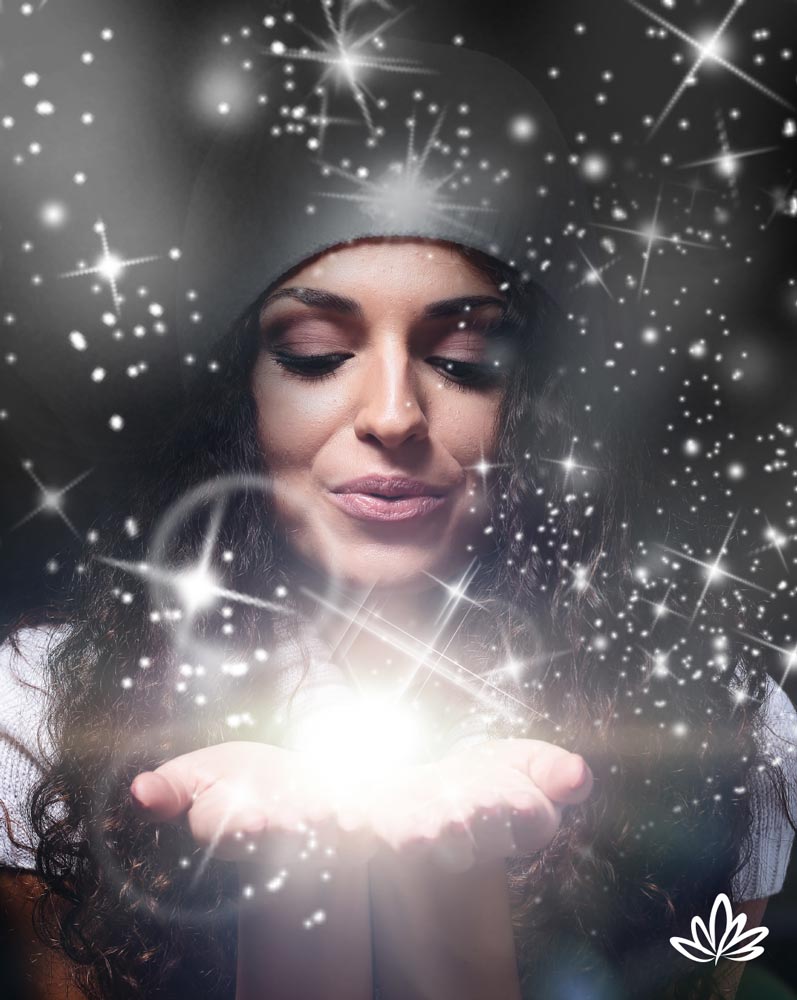 Yes, it is the holidays and you remember the bad ones. The ones where dad drank too much and Christmas dinner became a shouting match between the drunk relatives. But this year can be different because you can choose to be different.
Yes, you choose to be different.
We all wish that we could change other people but the truth is we can only change ourselves. We can set boundaries around ourselves to ensure our own mental health. We can set realistic expectations for ourselves.
That is all we can do. Truly the only thing we are in charge of is me, myself and I. You are the master of your own thoughts, emotions and actions. Christmas and the holiday season is a great place to start creating the life you want.
Let's begin.
Decide what it is that you love and do those things that make you happy.
Many of us take on a huge amount of the responsibility for our families happiness when really it is an individual thing.
First, we need to set reasonable goals for ourselves. Does our house really need to look like the cover of House and Garden? Will it make our celebration more special?
Forcing your husband or significant other to light up the entire house may not make him happy and consequently you as you fight yet again about the lights. Let each person in your household contribute by doing the things that mean the most to them. You'll be surprised if you ask your kids what it is that is really meaningful to them. Then let them help.
Christmas (or any holiday for that matter) is not the time to be a martyr.
Secondly, pace yourself. If you reach Christmas exhausted and cranky because you've been acting like a frantic elf—stop!
If you meditate—keep your practice up.
It is even more important now to be calm and centered as the rest of the world rushes around trying to get the best deal on the big screen TV the family wants.
Exercise—yes in most parts fo the country it is cold and dark. And we are tempted to put it off till the New Year—then we will get back on track.
Keep up whatever you do for exercise.
The endorphins will help you keep humming along and the exercise will keep you from the frustration of the extra 10 pounds that many gain between Christmas and New Year. It will also help keep your cortisol levels from getting out of whack.
And lastly, don't spend money you don't have.
It may be tempting to buy things you can't afford thinking that this is what will make your family happy, when really it is you that makes your family happy.
Sitting on the sofa, sharing a good book, a Christmas movie, a bowl of popcorn, Christmas caroling in your neighborhood, volunteering in the community, those are things that everyone will remember. Do you remember the gift your sibling gave you five years ago? Bet not.
And, if you can afford it, buy something for someone who might not have a Christmas without you.
One of our favorite activities when my children were school age was to get a family in need and buy gifts for them. It helps put things into perspective. Warm clothes and boots and a single toy for a child in need vs the XBOX that seems so necessary!
The holidays are a special time and needn't be a time of exhaustion and sadness. Spending time with those we love is the real gift we give each other. Think about the things you really love about the holidays and do those. Let go of the rest. And let go of the past. It is over and done with. Set limits. Don't put up with bad behavior.
A few years ago I bought myself my own Elsa doll that sings "Let it Go." When I feel particularly wound up, I get the doll out and play the song over and over until I feel better.
And one last thing…don't look at instagram again until after the New Year. Comparing your holiday to anyone else's is a recipe for disaster. Be happy with what you have. Cherish your family whatever size, shape, color, gender orientation, race, religion or political persuasion. Time is short. Enjoy every minute!
Shine on you bright star!
Merry Christmas.