Domestic Violence Awareness on Twitter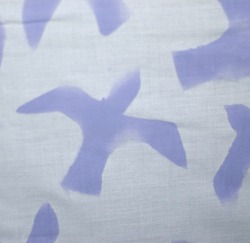 In honor of Domestic Violence Awareness Month, I've compiled a comprehensive list of domestic violence shelters, outreach programs and victim advocates on Twitter. Why Twitter? Twitter is changing how we interact with each other and the rate at which information spreads. If you have access to a computer or own a cell phone, Twitter can instantly connect you with other advocates, spread awareness, find victims help and provide opportunities to network with survivors.
A domestic violence victim myself, I buried my emotions for many years. Replaced the anger and fear with drug and alcohol addiction, promiscuity, bipolar behaviors and an eating disorder. Cancer saved my life. After the cancer diagnosis in my mid-twenties, my path to recovery gave me the chance to heal physically, emotionally and spiritually. Confronting the truth about my past and the sexual abuse I'd endured from a young age, I began to heal. Hopefully, this list will connect you with those who can help you heal or spread awareness about the domestic violence cycle.
If I've missed your organization, please leave a comment below with a link to your Twitter account and we will add you. To be included in the list, you must be an active Twitter user that is either a shelter, domestic violence resource, survivor or victim's advocate. The purpose of this list is to inform, connect and empower.
If you'd like to learn more about the history of Domestic Violence Awareness Month, visit the DVAM section of the National Online Resource Center on Violence Against Women. And, you can learn more about how to survive and heal from domestic violence abuse.
Nationwide Domestic Violence Programs on Twitter
NDVH – The National Domestic Violence Hotline
LoveIsRespect – The National Teen Dating Abuse Helpline
BreakthecycleDV – Break the Cycle
StartStrong – Start Strong of the Robert Wood Johnson Foundation
StopItNow – Stop it Now!
WorldYWCA – World YWCA
MenCanStopRape – Men Can Stop Rape
Domestic Violence Shelters and Outreach Programs on Twitter by State
Arizona
afw_org – Phoenix, AZ
Arkansas
NWAWS – Rogers, AR
California
sucasadv – Long Beach, CA
LaCasaSF – San Francisco, CA
NDSolutions – San Jose, CA
CPEDVCoalition – Sacramento, CA
Florida
HubbardHouse – Jacksonville, FL
TheShelterTweet – Naples, FL
WomenInDistress – Broward County, FL
Georgia
fbma – Atlanta, GA
Idaho
WCA_Boise – Boise, ID
Illinois
FamilyShelter – Wheaton, Il
Indiana
INCADV – Indianapolis, IN
Maryland
DVCofHC – Howard County, MD
Massachusetts
TheRoseFund – Boston, MA
JaneDoe – Boston, MA
ConnectMV – Martha's Vineyard, MA
Missouri
RoseBrooksKC – Kansas City, MO
UMKC_Womenc – Kansas City, MO
LydiasHouse – St. Louis, MO
MCADSV – Jefferson City, MO
Nebraska
FriendshipHome – Lincoln, NE
Nevada
SAFEHouseNV – Henderson, NV
BeautyForAshes2 – Las Vegas, NV
New Jersey
DVVictim – Marlton, NJ
AdvocateSpeaks – Mt Holly, NJ
TreeHouseHaven – Marlton, NJ
New York
MSPNY – White Plains, NY
North Carolina
ccfhnc – Durham, NC
Ohio
DVCCleveland – Cleveland, OH
YW_tol – Toledo, OH
Oklahoma
dvis – Tulsa, OK
YWCAOKC – Oklahoma City, OK
Oregon
BradleyAngle – Portland, OR
PWCL – Portland, OR
Pennsylvania
HelpWomen – Philadelphia, PA
KristinsKrusade – Philadelphia, PA
WomenAgnstAbuse – Philadelphia, PA
LaurelHousePA – Norristown, PA
Utah
CacheCAPSA – Logan, UT
Vermont
UmbrellaNEK – St. Johnsbury, VT
Virginia
doorwaysVA – Arlington, VA
U2CanHelp – Prince William County, VA
Washington
DVSAS – Whatcom County, WA
Wisconsin
TWCWaukesha – Waukesha, WI
CADASI – Oshkosh, WI
Canada
RebuildingLives – York Region, ON
StreetHaven – Toronto, ON
Domestic Violence Victim Advocates and Survivors on Twitter
AngelaRosePAVE
Band2g
BeaVoiceArts
dmrodriguezDC
DrJeanneKing
DVSurvivor1
EscapeAbuse
GirlsFightBack
IAAdvocates
JewishWomenIntl
laurenjohnson33
know__more
MenStoppingRape
NicoleBrown_Fnd
PixelProject
RebeccaJMacy
SinbySilence
Somyali
WarriorQueen
Show Your Support of Domestic Violence Awareness with a Twibbon:
Get Your Domestic Violence Awareness Twibbon
Deborah King is a speaker, healer and the best-selling author of Truth Heals: What You Hide Can Hurt You. You can follow her on Twitter at deborah_king.