A Special Place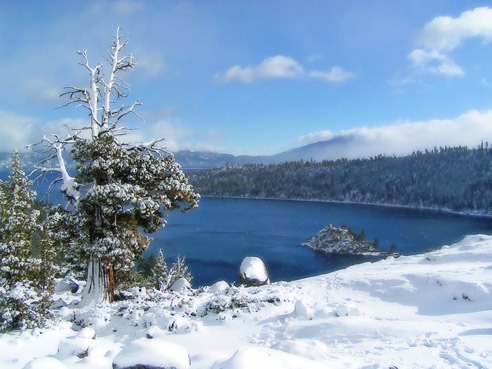 I paced back and forth in the doctor's private office, waiting for him to complete his exam of my husband in the next room. I had a hunch the news wasn't going to be good. A few minutes later, the door opened and the doctor came in. He said abruptly, "As I told you six months ago, you need to leave this area for your husband's health. When I question your husband why the two of you are still here, he says that you refuse to leave. He says you're involved . . ." And he looked at me questioningly. I turned bright red, turned on my heels, and left.
We went home and began packing. Heartbroken, I moved as far away as possible, swearing never to return. I engaged deeply in my other passions—healing and horses—but nothing could quite replace the love I had left behind.
Christmas, many, many years later, we were invited to visit friends back in our old hometown. I was reluctant to go, fearing I would reconnect with my old lover. Recognizing the depth and ferocity of my desire, I promised myself I would only visit for the day, not even spend the night.
We drove there through the high winter snows, and the moment I got out of the car, I was head over heels all over again. My senses came alive, as if they had been dormant all these years. My sense of smell was enlivened by that old scent and the shadows brought back memories. Within seconds, I was imagining myself back in the spacious arms of my lover, feelings the caresses.
Who is the lover I returned to? None other than Lake Tahoe—a jealous lover who would claim every moment of my time if possible.
I had never wanted to leave, but the doctors insisted my husband needed to move to sea level to alleviate the pressure of his head injury that came with high altitude. I had resisted. How could I leave those magnificent forests, where the scent of pine trees surrounded me and the sound of the trees crying in the wind carried me along? I loved the snow-covered mountains; I had traversed every peak and valley on skis.  The sound of the raging streams lulled me to sleep at night. The sights and sounds of the lake itself, which shimmered with different hues every minute of the day and night; I had explored every inch of its shores by, rowing my scull in the early mornings. My husband, a world-class skier and certified mountain guide from Chamonix, France, and I had spent more nights sleeping under the stars at Lake Tahoe than we had ever spent sleeping indoors. I had promised myself never to return, but now I was back and my husband was healed!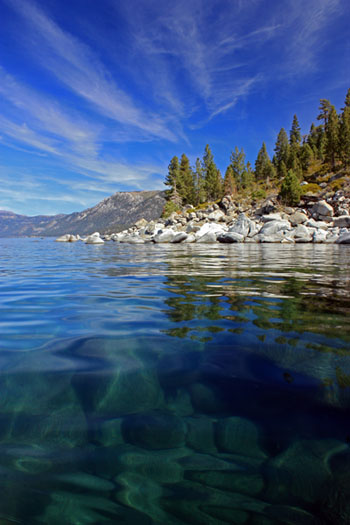 There is a power in place—an electric charge that happens when our individual matrix meets its perfect match in the energetic vortex of a specific location. Nothing can ever pull me away again from the arms of my true love—my beautiful Lake Tahoe. While I continue to travel the world, speaking and healing, I often think of Lake Tahoe, waiting for me, and return there whenever I can.
It's this kind of high level of infatuation for place or subject or person that wakes up every cell in your body, making you feel more alive than you've ever been. Life is too short not to experience this kind of exhilaration, where all your senses are heightened. I love to heal others as much as I love Tahoe, but now I can have both!
What in your life inspires this kind of raging passion? What is your Tahoe?