The Way to Santiago movie review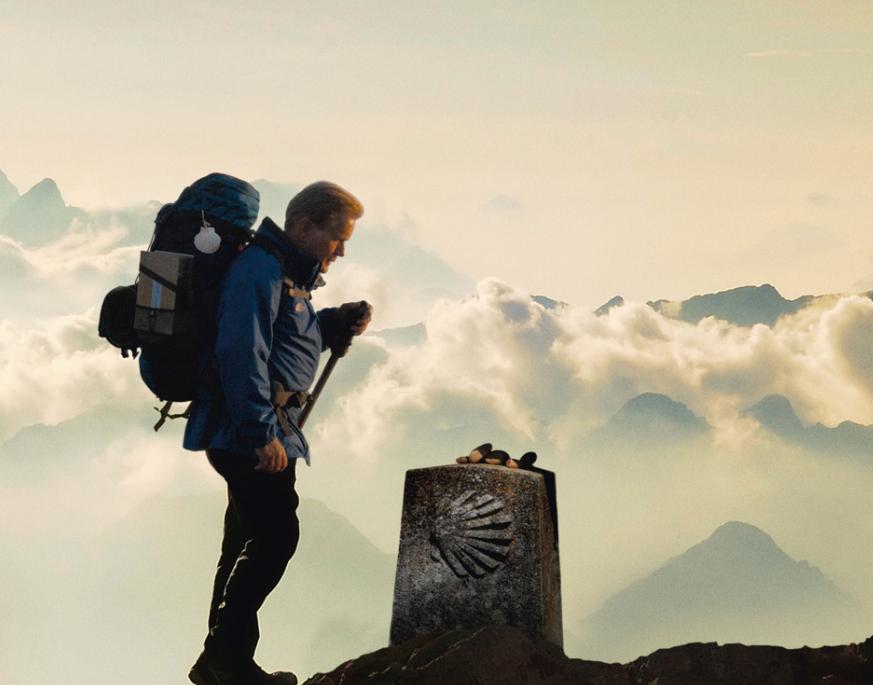 Watching The Way, which just opened and stars Martin Sheen and is written and directed by his son, Emilio Estevez, reminded me of the many pilgrimages I've engaged in over the years. I know you'll be excited to see this fine film if I tell you it's the story of a spiritual journey, as well as possibly Martin Sheen's best performance. (Additionally, it thankfully takes our focus off of the other, less spiritually connected son, Charlie Sheen.)
Sheen, as Tom, goes to the French Pyrenees when he learns of his son's untimely death, (played in flashbacks by Estevez) thinking to identify and recover the body. Instead, he recovers the real truth about himself and his son as he walks the 500-mile trek from the Pyrenees to the Cathedral de Santiago de Compostela in Spain, the reputed burial place of St. James.
Along the route, he discards his hardhearted skepticism and hooks up with three other pilgrims, finding that compassion and companionship are key ingredients to a happy life. It made me reminisce about the many similar trips I have taken around the globe, making friends along the way as I sought spiritual answers.
Some years ago, Martin Sheen and Estevez' son, Taylor, drove in the area of the pilgrim route, which isn't far from where Sheen's own father was raised. Taylor fell in love on the trip and now lives there with his own family. So it's not surprising that Sheen and Estevez would be anxious to return to the area, and thought of making a movie about the famous route.
Estevez shot the movie in record time, guerrilla style, on the actual trek and you'll see the surprise on some of the faces of real pilgrims along the way who recognize Sheen.
I'm sure you'll like this meditatively paced movie with its stunning cinematography of the Pyrenees Alps and terrific score by Tyler Bates – kick back and enjoy!