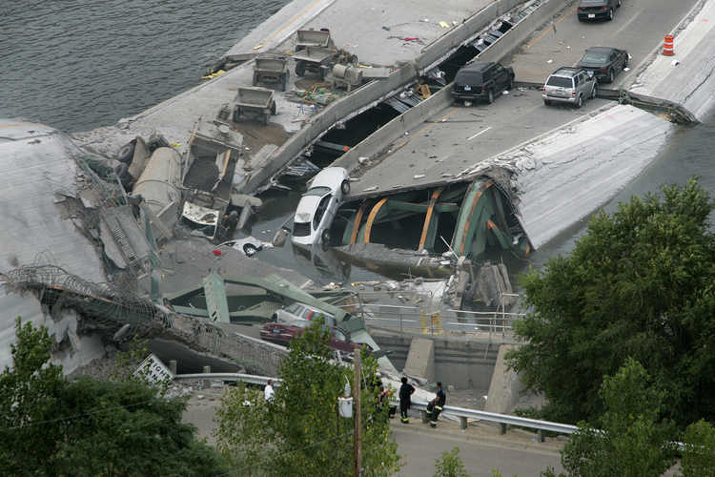 MINNESOTA BRIDGE COLLAPSE – HOW TO HANDLE GRIEF/LOSS
August 2, 2007
Grief is a normal process that results when we experience grief and loss, like those who lost friends or loved ones in the horrific bridge collapse.
We will all experience loss during our lifetimes. Even little children experience loss, for example when a pet dies or a best friend moves away. If we don't allow ourselves to grieve, we trap that emotion inside our body where it can do damage to us later, making us feel angry, sad, depressed, and ultimately, sick.
The people of Minnesota are setting a great example for the rest of the country in the way they are responding as they gather together, both formally and informally, and talk about their feelings. The City is doing a great job of hosting a more formal group that thousands can attend. This allows all those present, plus all of us watching on TV, to feel a sense of connection to one another, which is the best way to go through grief.
If we can also incorporate some physical movement, even something as simple as rocking in a chair or a swing, or gentle walking, that will help us move through our own grief, so that we will be able again to feel joy once the time for grieving has passed.