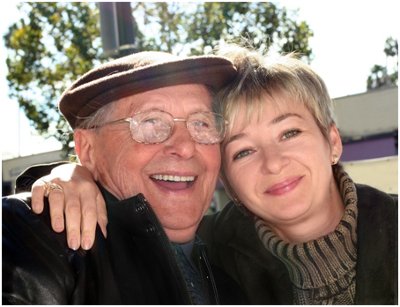 A woman's relationship with her father is a key element in how she grows up. Did she know that Daddy loved her? Was he there for her skinned knees and broken heart? Did he instill a sense that she could do anything she set her mind to? Or was he absent from her immediate family? Did she feel replaced, shoved aside by younger, cuter, smarter half-siblings? Did she see him batter her mother? Was he verbally abusive? There are endless possibilities for how this vital relationship plays out and the consequences it produces.
I always knew that my father loved me. Unfortunately, his love for me was complicated by sexual abuse. It took many years of deep spiritual practice, reams of journaling, and learning specific shamanic techniques for cutting the negative cords between us before I was able to clarify internally our complex relationship.
Whatever your relationship has been with your father, it's never too late to change it for the better. It's a relationship that always lives inside you, so even if your father has passed on, you can still work on it.
Read my blog on HuffPo about managing to love your father in "Three Ways to Keep Loving Your Father, No Matter What" at https://www.huffingtonpost.com/deborah-king/fathers-day-forgiveness_b_875873.html.
Hope you "like" it!