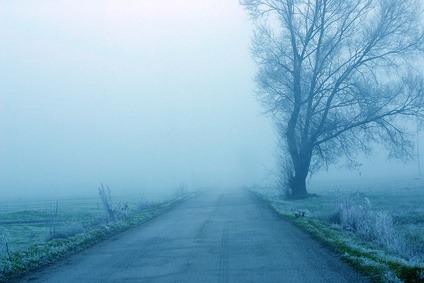 I had broken all of the rules about getting too close to Roberto—someone for whom I had played the role of healer. In fact, I had gone so far as to turn my home into a hospice for him.
It had all begun one foggy morning earlier that year. Distraught about being unable to pay his bills, Roberto missed a turn and drove his car off a cliff. He was badly injured, yet he'd managed to crawl back up to the lip of the cliff and was lying in the road. I was on my way to a little chapel not far from my home to meditate in the quiet hours before dawn, driving through the mountains in the darkness, when I saw something that looked like a piece of clothing that had been dropped in the road. As I slowed down to take a closer look, I found a crumpled human being lying there. At once, I slammed on my brakes, jumped out of my car, and ran to his side. A couple also pulled up to help at the same moment and frantically dialed 911 on an early version of a mobile phone. The man on the road was clearly in shock. Having no blanket with me, I cradled his shaking body the best I could with my own body to protect him from the cold.
When I assessed the extent of the man's injuries, I began to panic. His leg was nearly severed just below the knee, and one of his arms lay completely lifeless on the ground. After what seemed like hours (but was probably no more than 30 minutes), the ambulance arrived, and I followed it to the nearest hospital.
While Roberto was recovering, I visited him nearly every day even though the hospital was about an hour away from my house. His arm began to heal, but after four surgeries to save his leg, it was still in fragile condition. On my daily visits to the ICU, I did hands-on healings on my "patient," bobbing and weaving like a total fool in full view of the doctors and nurses. Much to my embarrassment, some of the hospital staff watched with unabashed interest while others politely looked away. But no one ever said a word to me.
One day several months after I'd found that poor man in the road, a hospital administrator phoned me at home. Assuming that I was his closest relative, he filled me in on Roberto's situation. Being an artist who was visiting the United States from his homeland in the former Czechoslovakia, he had no means of support and no medical insurance, so the hospital had been picking up the tab out of their indigent fund. The man on the phone said that this source was now exhausted, and the hospital would have no choice but to put him out on the street the very next day.
I called to alert my husband—who always quietly tolerates my outrageous behavior—and ran to the rescue. I moved Roberto into the guest room. At this point, he still required twice-daily bandage changes and full-on home care, which I did my best to provide.
As we left the hospital, I bluffed my way through wound-dressing 101, assuring Roberto and the nurse: "I've had plenty of experience changing bandages on horses. I can do this blindfolded," when, in fact, I had  dissociated and heard not a word of the nurse's instructions.
Five days later, a home-care nurse came to review the procedure.
"Show me what you've been doing," he said.
"Well, I just unwrap the old . . ."
"Wait!" he exclaimed, incredulous. "You have to glove up!"
Horrified to discover that I'd failed to wear protective gloves when changing the bandages, he muttered something about AIDS and hepatitis and urged me to get tested immediately.
After a month of caring for Roberto, I sensed something odd one day during a bandage change. I immediately loaded him into the wheelchair, transferred him to the car, and drove to his surgeon's office. This doctor assured me that all was well, but my intuition knew better. I made a few phone calls and found an infectious-disease specialist in town. I wheeled Roberto into the man's office and insisted that he be seen right away. When the doctor unwrapped the leg, his face turned pale and he looked at me and mouthed, "Gangrene." He immediately admitted Roberto to the hospital, where he stayed for three months, receiving IV antibiotics in a desperate effort to save his leg and his life. With a bit of sleuthing on my part, combined with persuasive tactics from my days as a lawyer, I convinced the hospital administrators to take Roberto back on the basis of a loophole.
Copyright notice: Excerpt from pages 159-160 of Be Your Own Shaman by Deborah King, published by Hay House Books. ©2011 by Hay House Books.