That's the question being asked on TV news and leading websites across the country. Only a handful of people know the truth, but Bill Cosby's accusers are now more than a dozen strong, and the stories they tell are strikingly similar to one another.
Maybe the real question isn't whether or not he's guilty, but what it means to young women everywhere if he's been able to suppress these crimes for decades on end. He's certainly not the first celebrity to be accused of sexual assault, and other Hollywood heavyweights have experienced little or no damage to their careers as a result of similar allegations. That sends a louder message than any headline ever could.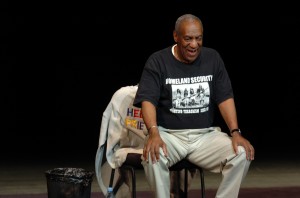 The allegations against Cosby are being treated as entertainment – it's "good TV" it to see a high-profile comedian with a clean cut image linked with a sex scandal – but there are more important issues to consider. In this post, I discuss how Bill Cosby appears to be hiding behind his fame and money to prevent an important truth from coming to light.