Be a Snoozer, Not a Loser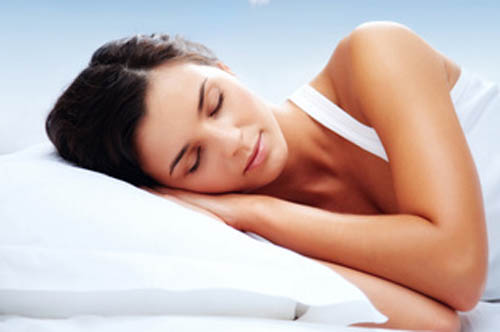 Chasing the sandman? You're not alone. Sleep disorders are a big problem for Americans today, and the consequences are much worse than getting caught stifling a yawn during the big meeting at work. Research shows that missing sleep can leave you at greater risk for obesity, not to mention heart disease and heart attack (among other health problems). And more people than ever are driving drowsy, which is just as dangerous as driving drunk.
The answer? Certainly not popping more pills (or trying to get your hands on a little "Jackson juice"). Whether you suffer from trouble falling asleep or trouble staying asleep, you can improve your chances of catching more z's by learning to get in synch with your body's natural rhythms. As you might suspect, that's going to entail slipping between the sheets at a reasonable hour instead of burning the midnight oil (including late-night texting or checking your Facebook feed). But believe me, the benefits are worth missing a You Tube link or two or even skipping another bad zombie movie.
Check out my latest Huffington Post article, Can't Sleep? 7 Steps to the Land of Nod to read my expert advice on energy healing designed to help you become a first-rate snoozer.