Deborah King Center
LifeForce Energy Healing® Graduate Practitioners
Want private sessions with Certified LifeForce Energy Healing® Practitioners from the Deborah King Center?
Signup for any level of the LifeForce Energy Healing® Certification Program and participate in the Student Training Program.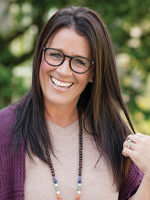 Cathy Gabrielsen
Cathy Gabrielsen is a speaker, writer and Graduate teacher of LifeForce Energy Healing© at the Deborah King Center. Cathy is Founder of The Gabrielsen Healing Center, which provides individual and group energy healing sessions, Life Coaching, Chakra Clearing, Meditation and Healing workshops. Cathy is a breast cancer survivor and the Founder of Cuddle My Kids, a non-profit that provides free cancer support services to families. Cathy is married to Scott Gabrielsen and mother of Jimmy and Cole Gabrielsen. The family has two dogs, Dolly and Miles. Cathy enjoys twice daily meditation sessions, running, and spending time in nature. Today, Cathy has become the teacher: she has a private practice and also teaches energy medicine at The Deborah King Center, as well as speaks to groups and is a frequent blogger. Her goal is to help others who, like her, back in the day, are looking for healing on all levels. The Gabrielsen Healing Center is located in West Chester, PA and provides both individual and group services.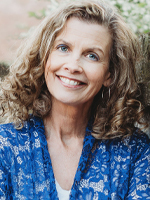 Mary Bowers
Born into a large Irish family of musicians and heavy drinkers, Mary learned to love happy hours, parties, and all things music. It wasn't until she stumbled across meditation and energy medicine that she realized her daily happy hours – though seemingly filled with fun and fancy wine in a pretty glass – had become an unhealthy and dangerous coping mechanism to hide from a childhood of physical, emotional, and sexual abuse. To get a handle on her drinking habit, Mary began a 12-step journey that – together with meditation, journaling, and energy medicine – has brought clarity and a deep sense of purpose and inner peace. Today, Mary uses her love of music to share a message of personal transformation and change. Mary believes it is NEVER too late to look inside, turn things around and become the best version of YOU! The one you were always meant to become.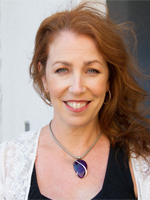 Melinda Malone
Melinda Malone is an author, inspirational speaker, energy healer and teacher at the Deborah King Center. Five years ago, the illusion of Melinda's once seemingly perfect life was shattered instantly by breast cancer. As a devoted wife and mother of three girls, the threat of leaving her beloved family was torture. She struggled through a double mastectomy and months of chemo and radiation. She began to find her only comfort and relief in what she can now identify as meditation and soon found herself communing with her higher self and surrendering to Spirit. Melinda had been depleted and pretending for a long time. She had become fear-based and separate from her true self as she focused on everyone and everything but herself. She recognized the cancer was a Divine invitation by Source to reconnect with her infinite and authentic Self. As Melinda reclaimed her health, emerging from the hell she now calls her "faith walk", she carried with her the knowledge that the flip side of suffering, darkness, and even death, is everlasting life, love, freedom, oneness, and true healing. Melinda's mission is to share this message with the world.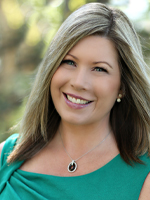 Christy Droog
Christy has had a life long passion for healing. She has faced several traumatic situations early in her life, which have brought her to the path of energy healing. Going through these experiences firsthand has allowed her to become an excellent coach and healer for those currently experiencing life's challenging situations, specifically with loss, whether that pertains to separation, divorce, abuse or death. Christy has overcome many emotional challenges since the deaths of her son and later her mom with much credit given to energy healing.
She is currently a practicing Registered Nurse. She is employed as a Home Care Case Manager working with people in their homes, specializing in end of life care. She is a certified LifeForce Energy Healing® Coach as well as a certified Energy Healing Practitioner by the Deborah King Center.  In addition to her Energy Healing studies, Christy received her certificate for Health Coaching from the Institute of Integrative Nutrition.
Christy's passions also include travel and being of service to others. She has led teams to South America annually to construct and help out at an orphanage. Continuing to see the growth both in the project and in these children from year to year brings much joy to her heart. She enjoys spending time outdoors, especially in the mountains nearby her home. Also bringing Christy joy are her two daughters.
Christy believes that through energy healing, balance can be found physically, mentally, emotionally and spiritually. Christy is eager to assist you to be your best you so you can live the life you were meant to lead.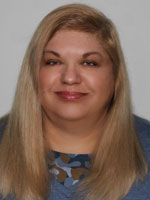 Ellen Wasilewski
As a child Ellen felt emotionally and verbally abused by her parents.  She was extremely shy and spent a lot of time by herself.  She loved nature and animals and still does.  When Ellen went to school she did not socialize with others and had very few friends.
As she got older, Ellen realized that the reason that she didn't have friends was because she was completely closed down with a wall around her.  Ellen forced herself to do things that were uncomfortable in order to meet other people. Interestingly enough, she chose to become a nurse so she could work with people. Ellen became a psychiatric nurse when she graduated because she resonated with psychiatric clients and felt that she could help them. She's been a Registered Nurse for over 44 years.
Ellen married her husband when she graduated and was expecting a peaceful and love filled life. She quickly realized that her husband was an alcoholic and their life had been drama 24/7. She felt that she'd been treated unfairly by him. Although Ellen blamed her husband for most of her problems, she was as much to blame as he was. It has taken her many years to learn this.
In the process of trying to help herself, she started studying many modalities of energy healing. By working on herself, she has learned that it is important to forgive those people that you feel have hurt you. Forgiveness has allowed her to release her anger and open her heart. One of the most important things that she's learned is to love yourself.
Ellen has been in Deborah's program since 2010. She presently has her own business: Ellen's Healing Garden. She does energy healing and coaching, including weight loss coaching.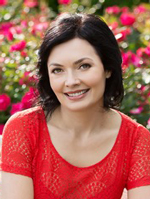 Nattasha Bogdanova
Nattasha's life had a rough start – when she was 5, her parents were sent away to Siberia on a temporary job assignment that ended up lasting 10 years. As a result of losing her primary caretakers, Nattasha had to learn to live in whatever conditions were made available by the relatives and to take care of herself to the best of her ability.
The basic need to survive and Nattasha's own neutrality to any circumstance, whether it is indifference, open dislike, or abuse have shaped her attitude towards life and others. She learned to do whatever needed to be done in order to accomplish a goal. She also learned that as long as her life looked perfect on the outside, she was safe. When an opportunity to study abroad became available in college, it was her survival skills that made it possible for her to move to the US on her own and to become a finance professional.
While all looked well on the surface, Nattasha's unaddressed pain of losing her beloved parents and her unacknowledged  history of childhood abuse started manifesting as physical symptoms in her 20's. Adrenal exhaustion, thyroid dysfunction, and dangerous hormonal imbalances screamed for attention. Having thoroughly studied the Chinese and Western alternative medicine, Nattasha was able to rebalance her physical body and enjoy great health. Unfortunately, the life trauma remained unresolved and Nattasha was eventually faced with severe depression. While talk therapy provided relief, the longing and restlessness persisted. Guided to a kids' yoga teacher training, Nattasha started on a quest of honest self-examination. When she learned of energy healing, she knew she had found a beautiful treasure.  Being part of Deborah King's one-in-a-million, brilliant energy healing program and being lovingly supported by her soul family has completely transformed Nattasha's life.
Nattasha is an interfaith minister, certified in energy healing, holistic health counseling and children's and family yoga. She is available for in-person sessions and workshops in Tulsa, OK, and on Skype. You can contact her at nattasha.bogdanova@gmail.com.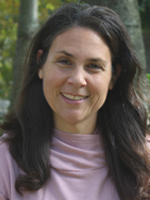 Linda Bronn
In 2007 I was diagnosed with a potentially debilitating disease known as MS. After going the traditional route of doctors and medications, I began to realize the medications that were promised to prolong my life were actually doing the complete opposite. The symptoms that drove me to seek medical help became more intense and the medications to stave them off caused side affects that further weakened my health.  
By 2011 I was very angry, nobody seemed to know how to make me better. However, it was that very realization that inspired me to delve into the healing arts and learn how to heal, not only myself but also, others.
I hold a bachelor's degree in Communication Disorders and a master's degree in Elementary Education.  After resigning from a 12-year position as a fifth-grade teacher in the public schools, I became certified as a LifeForce Coach, LifeForce Healing Energy® Practitioner & Hatha Yoga instructor.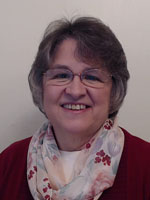 Barbara Clark
Barbara Clark is a LifeForce Energy Healing® Practitioner, LifeForce Coach, Inspired Teacher, and Children's Meditation Coach.
A nature lover, dreamer, and free spirit at heart, Barbara's early life was full of exploration, discovery, and imaginative play. Looking outside herself for acceptance and love during her teenage years and early adult life led to depression and dissatisfaction with her life. As Barbara was struggling to find balance, her inquisitive nature led her to experience an energy healing session that changed the course of her life, reigniting an excitement for learning, a renewed outlook, and a connection to the Divine.
Following a thirty year career as a special education teacher, Barbara transitioned into the world of energy healing. Her lifelong curiosity, combined with natural intuitive abilities, led Barbara to pursue a spiritual path, studying with teachers of energy healing, coaching, and children's meditation.
As a LifeForce Energy Healing® Practitioner and Coach, certified by the Deborah King Center, Barbara assists clients in exploring the hidden depths of their soul in a safe, caring environment. She encourages her clients to reach deep within them to discover opportunities for personal growth and healing.
Inspired by the many children she has taught over the years, Barbara created a children's meditation program incorporating her experience as a teacher, as well as her knowledge of energy healing and spirituality to guide and support children on a path of discovery, creativity, and joy.
Barbara's fresh, innovative approach blends well with her creative spirit and dreamer personality to afford her clients new ways to open to guidance, personal growth, and healing at a profound level. It is her desire to support each of her clients on their journey into the realms of self discovery, healing, and living a joy filled life.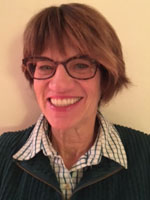 Kathy Clifford
Kathy is a Master Graduate of LifeForce Energy Healing® at the Deborah King Center and a Naturopath.
Her early lifestyle of raising 4 children, 4 dogs and a menagerie of other animals left little time to develop personal spirituality. However, instances of clairsentience and energetic ancestral connections were comforting, and inspiring.
In 2005, a series of health crises: a misdiagnosis of kidney cancer resulting in the unnecessary removal of a kidney followed by Lyme Disease where medical treatment resulted in drug induced hepatitis led her to alternative healthcare. Her own intuitive skills had self-diagnosed the Lyme. One medical practitioner advised her stating, 'I've never said this before. I think you need to stay away from us doctors. We've done you no favors." As a Naturopath she works with a variety of modalities, including: Bach Flowers, Essential Oils, and Energy work including Geotran.
A Deborah King workshop in 2016 led her deeper into Energy Healing, where she now studies as a Master Graduate of LifeForce Energy Healing®. She does both in person and distance sessions and can be reached at clifford@swcp.com.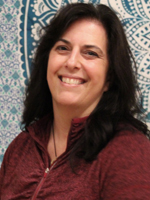 Michelle Dial
Michelle Dial is a certified Yoga Instructor, Health Coach, and LifeForce Energy Healer. She has an MBA and a BS in Medical Technology that served her well in the medical and corporate arenas, but these tools didn't help when she struggled with chronic low back pain and infertility.
Determined to find alternate methods of healing in addition to traditional medical treatment, Michelle found Hatha Yoga. The techniques of postures, breathwork, and meditation helped her reduce stress and feel the calm in the storm during her healing journey.
A few years ago, while dealing with the tremendous stress and sadness of her mother's struggle with early-onset Alzheimer's, Michelle found her spiritual teacher, Deborah King, and an ancient mantra-based meditation technique. After 3 months of this intense practice, Michelle knew she found her true calling in life: to be an Energy Healer.
Michelle uses all of these techniques along with her 25 years of experience in healthcare and corporate training to teach people how to find peace, balance, and joy in their healing journey.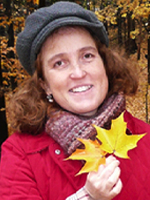 Maria Laura Gaspar
I still remember the days when I was a girl and I was struggling with the negative thoughts and feelings of my family. I was always infected by bacteria and other contaminants. On one occasion the doctor decided to remove my tonsils and adenoids with practically no anesthesia. What a shock! I developed a terrible fear of the world and I surrounded myself by an energetic capsule, which made me almost invisible to people. On top of everything, my most beloved cousin was killed on a car accident. My grief and sadness were extreme, and singing to God was the only thing that could wipe my tears. My joy was restored through fervent prayers and a close connection with nature. Indeed, my love for nature led me to study Biology. As time went on, I developed a deep desire to be a vehicle of God's light and love and spread it all over the world. My angels guided me to Deborah King and her teachings. Now, I am not only a scientist, a teacher but also an energy healer practitioner. I am also coaching and practicing energy healing with college students, who can get very busy and stressed at times.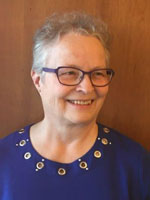 Ardele Gorman
Ardele grew up in rural western Canada, attended the universities of Alberta, Calgary, and Saskatchewan, and graduated with undergraduate degrees in Physical Education and Education and a Master's degree in Counselling. She has worked with children, youth, and families for over 30 years as a counsellor and Student Services consultant. During this time in addition to providing direct counselling, she has contributed to the development of programs, services and supports for children, families, and community organizations.  She continues to be concerned for availability of supports to those living in rural areas.
Ardele has experienced firsthand living with chronic illness. She believes and lives the reality that healthy living is a balance of body, mind and spirit and that rebalancing is an active ongoing process. Her approach in working with others is that life challenges can move us to greater strength, self-understanding, and engagement with others. She is intuitive in her understanding of others and continues to develop her foundation in understanding the dynamics of healing, wellness and effective interventions.
She has studied Somatic Experiencing (Peter Levine) to understand how the body deals with trauma and most recently has studied LifeForce Energy Healing® with Deborah King for the past four years. She is currently a LifeForce Energy Healing® Grad and a teacher with Deborah King Center. Ardele has also completed the LifeForce Coaching Program which involves life coaching – achieving balance and focus in everyday life.
Recently retired after 29 years as a school counsellor in the Saskatchewan area of western Canada, Ardele continues to reside there. Her interests include traveling, the outdoors, her dogs, gardening, sports, reading and researching diverse topics! She is in the process of establishing a private practice with particular interest in online availability.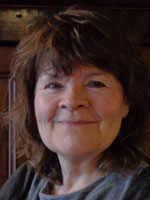 Aline Harmsen
Aline started working with people when she established a practice for beauty and massage therapy. She studied natural medicine modalities and graduated as a holistic psychotherapist. In her personal life she was deeply affected by the outcome of her not bearing children. No medical procedure or natural therapy could change anything, and she just was not able to understand her life at all. She lived through divorce, separation and loss, then finally took refuge in the countryside. It felt like an ultimate choice to find roots and balance. She started to grow her own food. With the help of her wonderful dog she overcame her inner solitude. She even found a happy love life again. Gradually she connected to further studies through the internet and found Deborah King as her teacher. This has been an amazing journey as she continued to heal her life on a deep level. And she discovered that energy healing is the fulfilment of her desire to feel the light and the music of life, and thereby to be of help and service.
Aline is based in France and is available for distance healing sessions.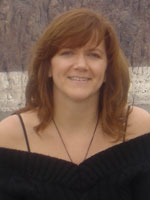 Cathy Hettwer
Cathy awoke from an abdominal surgery in 2000 with a horrible headache that would not go away. For years she saw specialists, took hundreds of prescription pain medications and tried most conventional medical treatments and tests available. Finally, with no other available options, she stopped all treatments and suffered the agony of withdrawal.
Cathy was studying self-awareness and healing practices to help herself when in 2011 she became a student of Deborah King and learned mantra-based meditation, which she says saved her life. Meditation became her new medication. It was with this practice her constant thoughts of hopelessness and suicide as an answer to pain disappeared. What she thought was the worst thing, endless pain, ended up being the best thing that ever happened to her. She found her true self, her spiritual self, and how she could serve others on this journey. Meditation changed the way she experienced pain and the intense suffering from pain disappeared.
She knows first hand what it's like to suffer great pain and great loss, so now, as a LifeForce Energy Healing graduate and coach under Deborah King, she helps people find their true self and path in life by releasing limiting thoughts and beliefs within themselves that keep them stuck and suffering, in whatever form of pain they find themselves in, with inquiry, self-awareness and energetic practices. She is also an advocate of Mantra based meditation.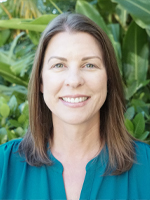 Lisa Vander Kaay
As a child, Lisa struggled with learning disabilities and being gay, leading to unease, self-doubt, and denying her soul's true essence. These blocks manifested into a series of health problems, one of which was a self-diagnosed pituitary tumor resulting in her spiritual awakening.
While seeking a medical explanation for hormonal-related changes, she was told by a physician that her symptoms were of no concern. Lisa intuitively felt there was more to it. She chose to research her symptoms and found they could be explained by a pituitary tumor. A simple blood test confirmed it and the tumor was surgically removed. The timing was serendipitous. Given more time, the tumor could have grown around her carotid artery and become life-threatening.
This experience led Lisa to trust deeper in her mind, body and soul connection and became the stepping-stones that led her to pursue her passions of energy healing, herbalism and astrology.
Today, Lisa is a certified Health Coach and has completed several medicinal herbal apprenticeships. She is also a LifeForce Energy Healing® Grad at the Deborah King Center and works in corporate America as a research analyst.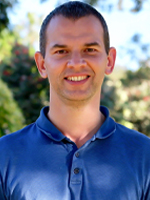 Yarek was pursuing his career in IT always trying to perform at the highest level but that was causing a lot of stress and it didn't give him the fulfilment he was looking for. He started to look for a ways to reduce the stress so he started to meditate and focused more on his personal growth. Soon he found Deborah King's course which changed everything. One evening he was watching one of the videos from the course and he had a spontaneous and powerful experience. His eyelids started to flicker rapidly, his breath became deep and fast and his whole body was vibrating. When things slowed down he felt great peace and sense of expanded awareness. This experience was so intense and profound that he new it was beginning of a new chapter in his life. Since then he completed several Deborah's courses including LifeForce Energy Healing® V Certification and continues training as a Master Graduate.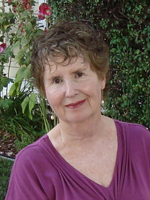 Ruth McAdams
Ruth vividly recalls the summer her life turned inside out and upside down…a time of crisis and challenge, the conscious beginning of her spiritual, healing journey. She was in her early thirties, married, with three children, when her husband was diagnosed with terminal cancer. He had several surgeries and died within a few months. She was suddenly the single parent of three young children, struggling financially as well as emotionally.
The following summer, Ruth was introduced to meditation, a practice that has changed her life forever. Not only did meditation help her stay sane as a single mom, raising and college-educating her children, it deepened her connection with the Divine and supported her spiritual journey. There were more losses, parents and then her second husband, and always leading her through all this, has been meditation and prayer.
With degrees in Early Childhood Education and Psychology, Ruth is a retired teacher and pediatric psychotherapist. She now sees that, without giving it a name, she was using energy healing, mixed with love, in her work with young children.
When Ruth attended her first workshop with Deborah King, she knew she had found a spiritual healer and teacher who could guide her even further, healing past traumas, becoming more intuitive, dealing with challenges that come every single day. And then there is the added blessing of being part of this wonderful, supportive group…the journey continues!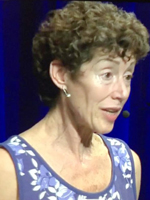 Nancy Neff
Nancy was the highly anxious over-achieving daughter of the high school principal. She worked as a computer nerd for many years. Trying to decipher her vivid dreams, she was forced to get out of her head and recognize the fundamental role of her emotions. She now honors her feelings, using their wisdom for guidance, and has become a compassionate coach and energy teacher, with a knowledge of many healing tools.
Nancy trained as an Abundance Coach and as a LifeForce Energy Healer® and coach; she is currently teaching in Deborah King's LifeForce Energy Healing Master-Grad Program. Nancy helps people improve their eyesight naturally, better understand themselves and others, and remove obstacles to having an abundant and joyous life.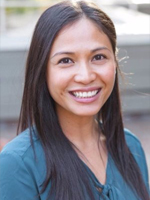 Joanne Randolph
Joanne is a mother, a nurse practitioner, and a LifeForce Energy® Healer from San Francisco, California. She was born in the Philippines and moved to the United States at the age of 11. Joanne's path to healing began when she was involved in an abusive relationship and she recognized she needed to heal from childhood trauma.
Joanne's interest in self-healing led her to a Buddhist community where she learned and became passionate about meditation. She read and practiced alternative healing modalities and spiritual philosophies for many years. While experiencing postpartum depression, Joanne needed a new teacher and a renewed spiritual practice and her search led her Deborah King.
Joanne's quest for self-healing has led her to look at her life as an adventure. Her journey has included her career, her marriage, becoming a mother, and meeting others on similar paths. Life is a playground where she applies her many gathered tools in helping others on their paths while at the same time continuing to heal herself.
Joanne would like to help you on your healing journey.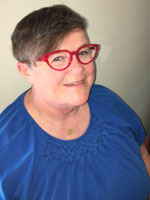 Lynda Richards
Lynda Richards is a successful business owner, having operated her own company for the past 20 years. She is a certified LifeForce Energy Healing® practitioner with Deborah King, having taken courses and workshops with Deborah over the past eight years.
Lynda spent many years looking for a way to improve the quality of her life. Her challenges included adoption, death of her mother at an early age, experiencing abuse within the family, and addictions to drugs and alcohol. As a single parent Lynda went back to school at 39 to improve her own life and that of her daughter. Learning to read changed her life immensely. One of the first self-help books she read was You Can Heal Your Life by Louise Hay. This started a new outlook on her life. Affirmations changed the way she felt about herself and others. Lynda now reads extensively and has attended workshops online and in person to continue her growth.
In 2009 Lynda had the opportunity to attend an Energy Medicine workshop given by Deborah King. Deborah was offering her energy healing program for those who were interested in healing themselves and others. Lynda began study then and has completed all levels including LifeForce Coaching. She now continues training with Deborah as a Master Graduate.
Lynda's belief is that the number one reason why anyone should open their hearts and minds to this amazing practice is that 'you deserve it'—learn to love yourself, forgive yourself, be of service to the world—and that this process will make us and the world a much better place.
Lynda's goal in life now is to give back to others what has been given to her and to help raise the consciousness of the world through meditation, prayer, service, and hands-on-healing.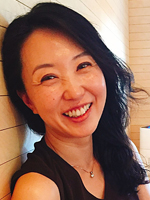 Grace Eunyoung Sa
Grace Eunyoung Sa is a Deborah King Center certified LifeForce Energy Healing® practitioner and counselor. She is an Avatar Master and Wizards certified by Star's Edge, Inc. She is also a certified professional simultaneous translator between English and Korean. She has been studying directly with Deborah King for 6yrs and personally experiencing the transformative power of LifeForce Energy Healing® all throughout the in-depth studies with Deborah.  She has translated Deborah's first book "Truth Heals" into Korean. Grace acts as an ambassador of introducing Deborah's teachings to Koreans to help those in need of supports in their physical, emotional and spiritual healing. She does workshops, private sessions and distance healings actively. She lives in Korea.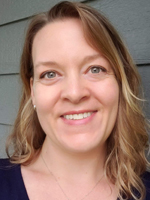 Jessica struggled with Crohn's disease for nearly ten years before realizing she had the power to transform her life into something better. What began as a mission towards better digestive health quickly progressed into a spiritual awakening. One that allowed her to mend the broken relationship she had with herself and learn to forgive, accept and love herself unconditionally. This was the catalyst that helped her to overcome victimhood, to mend her relationships and provided a pathway to her soul's purpose; to help others repair their relationship to self, and by doing so connect to Source and all that is.
As a Graduate teacher of LifeForce Energy Healing® at the Deborah King Center, Jessica uses various healing modalities to help others reconnect with their soul's voice and rediscover the joy in their journey.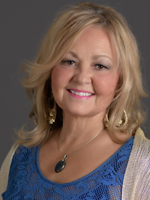 Cynthia Stumborg
For many years, I unknowingly suffered with Post Traumatic Distress Syndrome from experiencing and witnessing many crisis' of violence and abuse in my childhood and adult life.
I'm an avid learner and student of life.  On my path of self -awareness and healing I gathered many coping tools and healing modalities from a lifetime of struggling with overwhelming emotional burdens and low self -esteem.   I sought help in healing through prayer, self -help books, counselling, twelve step programming, eight years of University Art and listening to Hayhouse on-line radio where I discovered Deborah King's LifeForce Energy Healing® program. I enrolled in Deborah King's program, receiving deep healing in my studies and practiced energy healing modalities for eight years. I acquired Deborah King's LifeForce Energy Healing® Coaching Certification and Deborah King's LifeForce Energy Healing® V Master Graduate Certification. I'm a passionate spiritual maverick. I'm in service to help others on their healing journey to reclaim personal power through intimate connection to the higher self, where the power of healing originates.
My practice involves meditation, prayer and healing modalities to support mental, emotional, physical and spiritual health. I am a motivational speaker, teaching the value of belief in a higher power, belonging to a safe supportive community with the healing power of humility, prayer and meditation to support the quality of life. I offer a variety of workshops including Deborah King's "Truth Heals" book study and chakra education.  I provide Coaching and Long Distance Energy Healing services.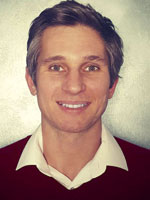 Vedran Vulicevic

Vedran is a spiritual teacher and healer who, after going through a challenging and difficult spontaneous awakening, met his mentor and teacher, Deborah King, in 2015.
This sparked the integration of his experiences and led to his conscious work towards the mastery of holding space for transformation in others.
Vedran has dedicated his life to guide all beings that cross his path to heal, understand and integrate their own spiritual processes. He also discovered his life purpose of raising the consciousness of the Earth and the whole of humanity through service, devotion and self-awareness.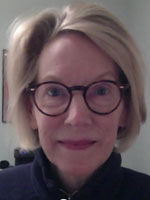 Laura Wilson
A few years ago, at the intersection of leaving full-time work, experiencing the Empty Nest Syndrome, and processing the death of her mother, Laura hit a wall she never saw coming. A joyfully busy life suddenly felt flat and melancholy with severe bouts of generalized panic. But there was a silver lining. Many days and every night Laura felt unfamiliar waves of energy moving around and through her body. These mysterious sensations lovingly, patiently, and kindly pressed for her attention.
Serendipitously, Laura found Deborah King's teachings and it didn't take long to determine the Source and meaning of those extrasensory experiences —Spirit was nudging Laura to heal her life — and a very rewarding adventure began.
Meditation, the LifeForce Energy Healing® curriculum, and three years in the Master/Grad program under Deborah's experiential training dramatically changed Laura's life. Laura explains: "I knew early on that I wanted to share all I was learning and am now excited to teach, coach, and heal with the techniques and methods from which I benefit so much. I love what I do, helping others find the same peace and joy I have through energy healing!"