Welcome to a New Way to Experience Energy Medicine with Deborah King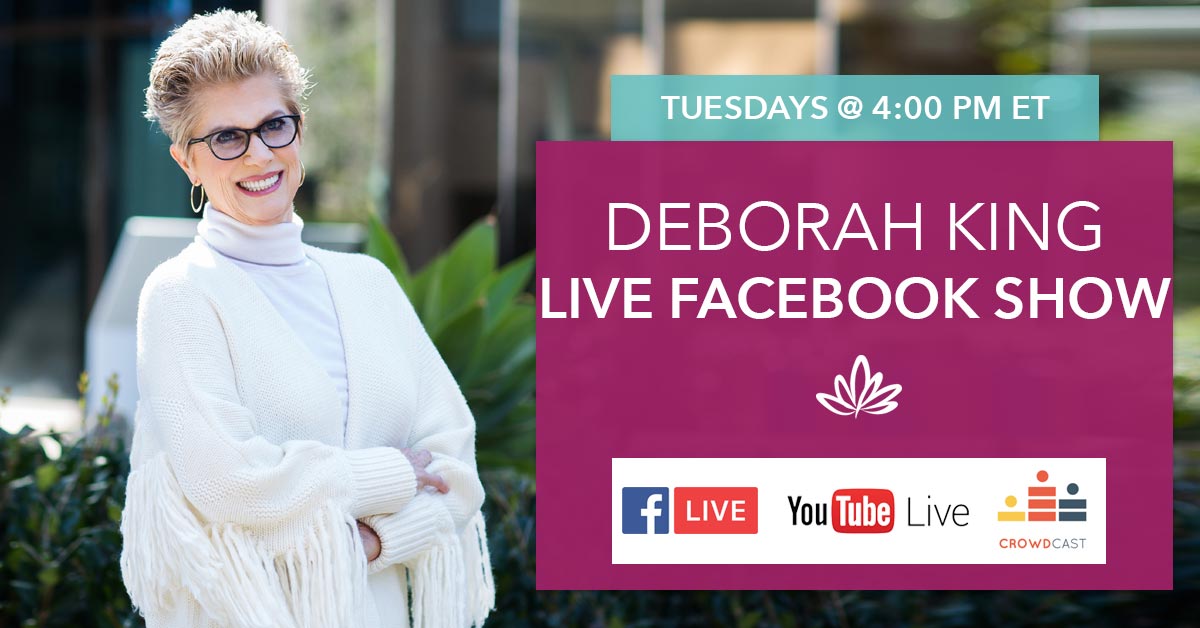 Revolutionize the way you connect and interact with Deborah
Meet Deborah, ask her your personal question on video, and engage in a weekly transformational experience.
Connect with like-minded individuals from around the world and share your own story on our new interactive platform.
Join the global movement of awakening that's happening all around you.
New ways to watch, listen and learn… at your own pace and on your own schedule
PARTICIPATE LIVE: Join the conversation, work with Deborah, and experience our new interactive platform. Click here for more details>>>
WATCH LIVE: Watch the broadcast on Deborah's Facebook page, every Tuesday at 5pm Eastern, 2pm Pacific.
WATCH LATER: View the video recording on Deborah's YouTube Channel.
Life-changing stories that will inspire you, powerful tales of transformation, and so much more…
Learn more about how energy medicine can create lasting change in your life.
Discover, awaken, and share your own innate gifts and abilities.
Step into greatness and become the leader you are destined to be.
Using your mobile device? Download the App!
Now you can bring Deborah King Live with you on the go. Join and participate live, watch the replays, and stay up to date on all of Deborah's latest teachings and important announcements with the Crowdcast App. Click here to download from iTunes now.
Deborah King Live
Tuesdays at 4pm Eastern, 1pm Pacific

Sign up for weekly Deborah King Live reminders