Welcome to a New Way to Experience Energy Medicine with Deborah King
New to Deborah's Facebook Live Show?
Scroll down to learn more before joining.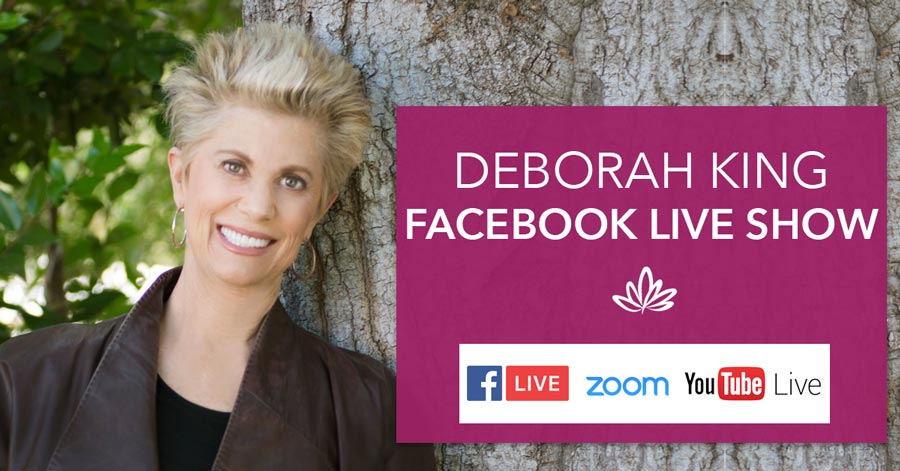 Revolutionize the way you connect and interact with Deborah
Meet Deborah, ask her your personal question on video, and engage in a transformational experience.
Connect with like-minded individuals from around the world and share your own story on our new interactive platform.
Join the global movement of awakening that's happening all around you.
New ways to watch, listen and learn… at your own pace and on your own schedule
Using your mobile device? Download the App!
Now you can bring Deborah King Live with you on the go. Join and participate live, watch the replays, and stay up to date on all of Deborah's latest teachings and important announcements with the ZOOM App. Click here to download.