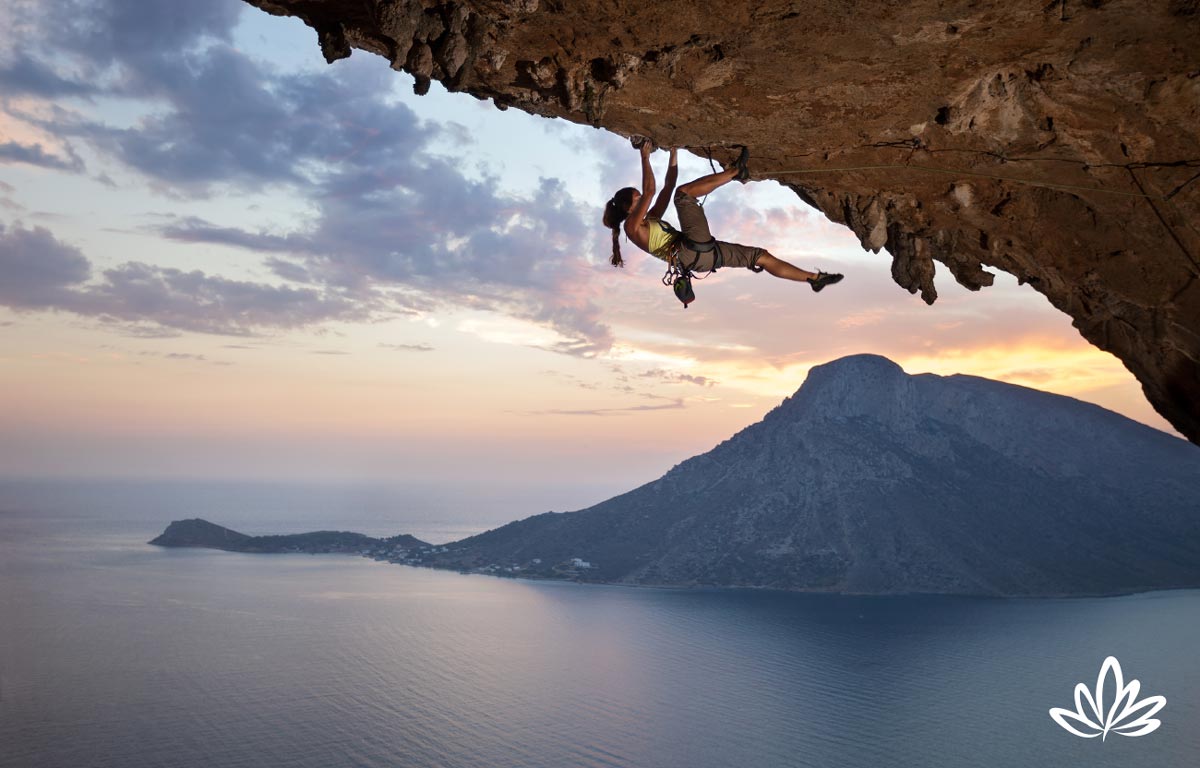 Do you ever feel like you are running in place instead of moving toward your goals and dreams? Like you're pounding away on a hidden treadmill going nowhere. Clearly, something is holding you back, when your path seems to be blocked, and chances, you are blocked by limiting beliefs you don't even know you have.
What's a Limiting Belief? 
Just like 15th-century Europeans who believed that the earth was flat, you may have unexamined beliefs that are incorrect. Such beliefs may be limiting you, holding you back—especially those that stem from fear-based thinking. Fear is always limiting, as opposed to opening, expanding and freeing. When you start to look closely at your personal beliefs, you may be surprised to find that some actually close doors rather than open them. Limiting beliefs can stifle your vision, your potential, and your power. You won't set sail to explore the world if you're afraid you might fall off the edge.
Where Do Your Beliefs Come From?
Typically, your most important beliefs are unconscious. You haven't examined them because you don't even realize they exist. Over 90 percent of your core beliefs originated in childhood, coming from your parents or caregivers, school, and culture. These subconscious views run the greater part of your life and shape your potential to be happy or unhappy, rich or poor, healthy or not so much. You have inherited what you believe, most of which is unconscious, and all of it dramatically influences your life.
Do You Know What You Believe?
Questioning your beliefs is an exercise well worth the effort. It's part of the process of self-discovery needed for spiritual growth and healing. It will free you from all kinds of limitations in life, including fear and living according to what's right for someone else but not for you. You'll want to ask yourself: "Where did this belief come from?" and "Does it still work for me, or is it limiting me in some way?" If you think that an idea no longer fits you, ask yourself what might suit you better.
Here are some of the personal "belief" areas you'll want to examine:
Religion – this is usually the primary limitation for people when they want to expand their consciousness. What, if any, childhood faith were you raised in? Do you believe in the tenets of that faith now? Do you practice them? Are they fear-based? Are you aware of unconscious beliefs from your early education about religion that may be negatively affecting your life today? Also, consider your beliefs about the religions of others. Do you automatically reject others or their thinking because their religion is different from yours, even if you give only lip service to your own?
Politics – So many people automatically exclude everything from the "other side," assuming that no good can possibly come from it. Do you automatically decide that everyone who opposes your viewpoint is 100 percent wrong? How much do you expose yourself to the beliefs of the other camp? If very strong feelings arise when you look at this area of belief, consider it closely and make sure that love and not fear is ruling your outlook.
Social Values – Where do you stand on the right of women to make decisions about their own bodies, the death penalty, gay marriage, social welfare programs, and other important topics? I always try to read well-written pieces on both sides of every issue and then consciously recheck my position. Have you thought through your own views on these issues recently, or do you automatically determine that there can be nothing of merit on the other side?
Race – We'd all like to think that we're blind to skin color, but the truth is that we inherit racial prejudices from our family of origin, our schools, and our country—and these are very hard to delete. Bring your feelings into the light and really examine them.
Money – I can almost guarantee that if you have money problem, they can be traced back to certain beliefs you inherited from your family of origin. What are your beliefs about abundance and your own relationship to it?
Relationships – What subliminal or even overt messages did your mother and father give you about interpersonal relationships? How healthy is your relationship to yourself? Is your self-talk positive and empowering? Do you believe in your worthiness and potential? What about your relationship with a significant other?
Why Is It Vital to Question Your Beliefs?
Most of your preconceived beliefs are unconscious unless you make the effort to shift them into your awareness. Here's why it's important to bring all of them into your consciousness:
Your unconscious beliefs may inhibit you from becoming all that you are meant to be. It's nearly impossible to expand and grow, to take in new information and make new choices, when you are confined to operating solely according to preexisting ideas.
If you want to work comfortably with others, you'll need to be able to accept their beliefs and treat them with the same respect you would your own.
A person with a lot of fixed beliefs is acting from fear. Being afraid to give serious thought to the activities and opinions of others means that you are judging them without really giving their ideas your full consideration.
To free yourself from limiting beliefs that keep you "running in place" instead of growing into your greatest good, give some thought to your beliefs. Find out where you really stand. Free yourself to be open-minded and self-determined, think what you want to think, be in the driver's seat of your own consciousness!