Websites
Power your business
In today's business environment, having a professional website is essential for leaders in the field of healing arts. LifeForce Websites® will be your business' central hub on the internet, whether a potential new client is searching for a local practitioner on Google or a current client wants to rebook an appointment.
Websites that are powered by LifeForce Websites® enjoy brand recognition and trusted authority from aligning with The Deborah King Center. LifeForce Websites® have features customers appreciate and components that are critical to local businesses, such as clear call-to-actions, click-to-call capabilities, directions and maps, and real-time feeds from social networks and review sites. Modern & Engaging
LifeForce Websites® are built using responsive design, so your website will look beautiful across all devices: mobile phones, tablets, and desktop computers. Future Proof
Our websites deliver a fantastic user experience today and will showcase your practice in the best light possible tomorrow — regardless of any new internet-connected device that may hit the market. Your Best Sales & Marketing Tool
Always up-to-date on the latest digital practices, we optimize your website so your business adds value for loyal clients while also being discovered by potential new clients.
A Note From Deborah
As I'm sure you're already aware, there are millions of people around the world awakening to the life-changing benefits of spiritual self-work, energy healing, meditation, mindfulness, and so much more. But right now, we are lacking a group of highly-trained and skilled leaders to help these brave seekers.
In today's digital-first culture, having a website is an essential part of any business that provides services all around the world. A website designed for your practice will provide ongoing value to loyal clients and communicate trust and authority to new clients. Your practice is built on personal relationships, credibility, and reputation (all of which are an extension of you) and your website will be the central hub for your business.
In many cases, your website will be the first interaction a potential client has with your practice. Any salesperson can tell you that first impressions matter, which is why your website needs to be up-to-date and organized, with features and content that add value for your clients. A LifeForce WebsitesⓇ isn't just your business's hub on the internet—it is the most effective sales and marketing tool available to help you grow and scale your practice.
Keep reading to discover more about this exciting opportunity, and I hope to see you soon.
Hugs,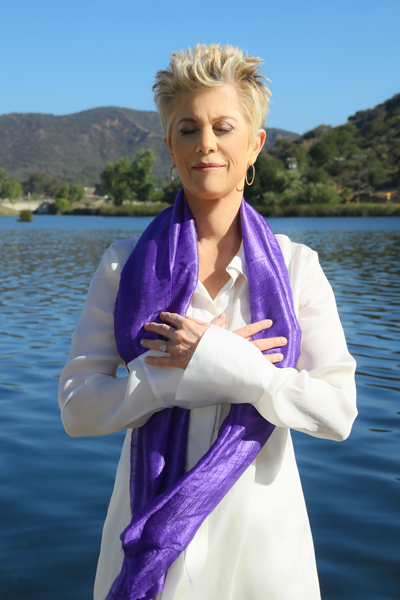 LifeForce Websites® Plan Details
Seven (7) page website
Custom listing in Deborah King Center directory
Five (5) branded logos to choose from
Designed business card file (ready to print PDF)
Five (5) social media cover photos to choose from (sized for Facebook and Twitter)
Custom blog page design and setup
Email marketing setup
Accept online payments via PayPal setup
Schedule appointments online setup
20 pages of content appropriate to your brand
30 minute session with Deborah to discuss your business strategy
Free bonus: opportunity to be an affiliate and offer Deborah King Center products for sale on your site and earn revenue
*Annual Host and License Fee of $499.00 due annually, commencing 12 months from the commencement of website agreement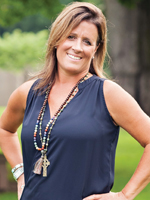 Deborah's team created a perfect brand for me and one that suits my practice as well as my personality and spirit. The Gabrielsen Healing Center client base has more than doubled since I launched my website last year. I believe the cost is well below the true and infinite value of the website.
The content on the gabrielsenhealingcenter.com Resource Page, is worth more than the cost of the site.  Having a site that is connected to Deborah King, the leading expert in energy medicine, made it worth the investment. But also, her content on LifeForce Energy medicine, her years of experience and knowledge are shared through my site. To me, that content and her connection is invaluable.
~Cathy Gabrielsen