LifeForce Energy Healing™ V Master Graduate Certified Practitioners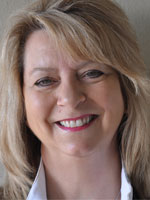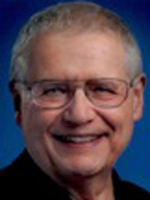 William Bearley
My practice is based on the knowing that we are aspects of pure consciousness having a human experience which provides us the opportunity to explore and evolve. I support individuals in their discovery and development process through workshops, group sessions, individual consultations, webinars, coaching and mentoring. This includes work in life balance at the physical level, opening and clearing of the energy field along with exploration beyond the physical reality.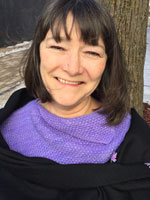 Margaret Billam
Margaret is a Life Force Energy Healing Practitioner who began her training with Deborah King in 2010. As a child she always had a deep curiosity about the body and how it worked but even at an early age suspected that there was a great deal of information missing in her health and wellness education. This information was found during the course of studying energy medicine.
Margaret practiced massage therapy for 3 years as a licensed masseuse and had a 15 year career as a registered nurse in both hospital and community nursing giving her a solid background in western medicine. During this time she continued to study alternative medical practices and both formally and informally and acquired a great deal of knowledge on the effect diet, exercises, emotions and spiritual practices had on the body's ability to heal. Twenty two years into a delightful and fulfilling marriage Margaret's beloved husband was diagnosed with vascular dementia. She made a promise to him from the beginning to keep him at home until his death and began to care for him with very little outside help. In the midst of caring for him her only child died suddenly and left her reeling and unable to speak of him for a year.
But she attributes the ancient practice of meditation and energy medicine techniques learned while studying with Deborah King in helping her to overcome both the death of her son and the long illness and death of her husband. Margaret believes the marriage of western medicine and energy medicine along with diet, exercise, solid spiritual practices and many forms of what today are considered alternative medical practices will go a long way to improving the health of all people and of the planet.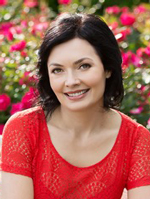 Nattasha Bogdanova
Nattasha's life had a rough start – when she was 5, her parents were sent away to Siberia on a temporary job assignment that ended up lasting 10 years. As a result of losing her primary caretakers, Nattasha had to learn to live in whatever conditions were made available by the relatives and to take care of herself to the best of her ability.
The basic need to survive and Nattasha's own neutrality to any circumstance, whether it is indifference, open dislike, or abuse have shaped her attitude towards life and others. She learned to do whatever needed to be done in order to accomplish a goal. She also learned that as long as her life looked perfect on the outside, she was safe. When an opportunity to study abroad became available in college, it was her survival skills that made it possible for her to move to the US on her own and to become a finance professional.
While all looked well on the surface, Nattasha's unaddressed pain of losing her beloved parents and her unacknowledged  history of childhood abuse started manifesting as physical symptoms in her 20's. Adrenal exhaustion, thyroid dysfunction, and dangerous hormonal imbalances screamed for attention. Having thoroughly studied the Chinese and Western alternative medicine, Nattasha was able to rebalance her physical body and enjoy great health. Unfortunately, the life trauma remained unresolved and Nattasha was eventually faced with severe depression. While talk therapy provided relief, the longing and restlessness persisted. Guided to a kids' yoga teacher training, Nattasha started on a quest of honest self-examination. When she learned of energy healing, she knew she had found a beautiful treasure.  Being part of Deborah King's one-in-a-million, brilliant energy healing program and being lovingly supported by her soul family has completely transformed Nattasha's life.
Nattasha is an interfaith minister, certified in energy healing, holistic health counseling and children's and family yoga. She is available for in-person sessions and workshops in Tulsa, OK, and on Skype. You can contact her at nattasha.bogdanova@gmail.com.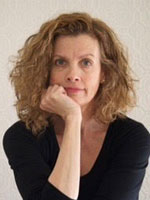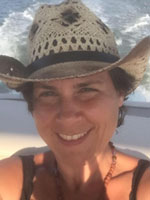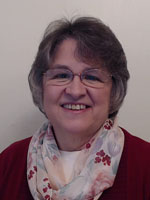 Barbara Clark
Barbara Clark is a LifeForce Energy Practitioner, LifeForce Coach, Inspired Teacher, and Children's Meditation Coach.
A nature lover, dreamer, and free spirit at heart, Barbara's early life was full of exploration, discovery, and imaginative play. Looking outside herself for acceptance and love during her teenage years and early adult life led to depression and dissatisfaction with her life. As Barbara was struggling to find balance, her inquisitive nature led her to experience an energy healing session that changed the course of her life, reigniting an excitement for learning, a renewed outlook, and a connection to the Divine.
Following a thirty year career as a special education teacher, Barbara transitioned into the world of energy healing. Her lifelong curiosity, combined with natural intuitive abilities, led Barbara to pursue a spiritual path, studying with teachers of energy healing, coaching, and children's meditation.
As a LifeForce Energy Medicine Practitioner and Coach, certified by the Deborah King Center, Barbara assists clients in exploring the hidden depths of their soul in a safe, caring environment. She encourages her clients to reach deep within them to discover opportunities for personal growth and healing.
Inspired by the many children she has taught over the years, Barbara created a children's meditation program incorporating her experience as a teacher, as well as her knowledge of energy healing and spirituality to guide and support children on a path of discovery, creativity, and joy.
Barbara's fresh, innovative approach blends well with her creative spirit and dreamer personality to afford her clients new ways to open to guidance, personal growth, and healing at a profound level. It is her desire to support each of her clients on their journey into the realms of self discovery, healing, and living a joy filled life. To contact Barbara, please email her at barbaraclark012@gmail.com.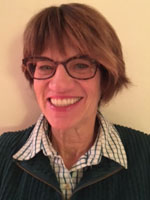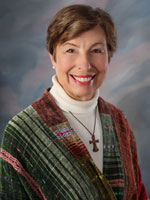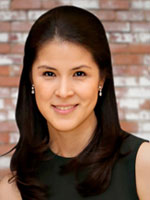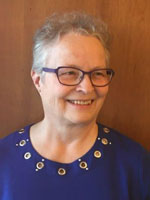 Ardele Gorman
Ardele grew up in rural western Canada, attended the universities of Alberta, Calgary, and Saskatchewan, and graduated with undergraduate degrees in Physical Education and Education and a Master's degree in Counselling. She has worked with children, youth, and families for over 30 years as a counsellor and Student Services consultant. During this time in addition to providing direct counselling, she has contributed to the development of programs, services and supports for children, families, and community organizations.  She continues to be concerned for availability of supports to those living in rural areas.
Ardele has experienced firsthand living with chronic illness. She believes and lives the reality that healthy living is a balance of body, mind and spirit and that rebalancing is an active ongoing process. Her approach in working with others is that life challenges can move us to greater strength, self-understanding, and engagement with others. She is intuitive in her understanding of others and continues to develop her foundation in understanding the dynamics of healing, wellness and effective interventions.
She has studied Somatic Experiencing (Peter Levine) to understand how the body deals with trauma and most recently has studied LifeForce Energy Healing with Deborah King for the past four years. She is currently a Level VII student developing knowledge and skills in facilitating personal energy flow and balance. Ardele has also completed the LifeForce Coaching Program which involves life coaching – achieving balance and focus in everyday life.
Recently retired after 29 years as a school counsellor in the Saskatchewan area of western Canada, Ardele continues to reside there. Her interests include travelling, the outdoors, her dogs, gardening, sports, reading and researching diverse topics! She is in the process of establishing a private practice with particular interest in online availability.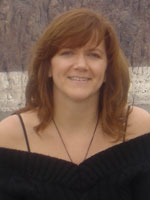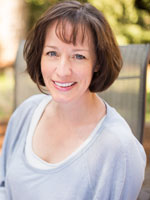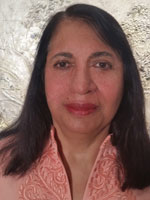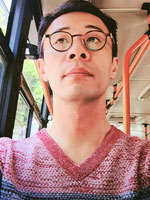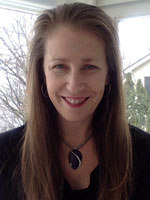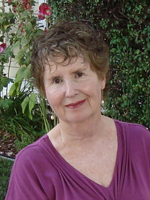 Ruth McAdams
Ruth vividly recalls the summer her life turned inside out and upside down…a time of crisis and challenge, the conscious beginning of her spiritual, healing journey. She was in her early thirties, married, with three children, when her husband was diagnosed with terminal cancer. He had several surgeries and died within a few months. She was suddenly the single parent of three young children, struggling financially as well as emotionally.
The following summer, Ruth was introduced to meditation, a practice that has changed her life forever. Not only did meditation help her stay sane as a single mom, raising and college-educating her children, it deepened her connection with the Divine and supported her spiritual journey. There were more losses, parents and then her second husband, and always leading her through all this, has been meditation and prayer.
With degrees in Early Childhood Education and Psychology, Ruth is a retired teacher and pediatric psychotherapist. She now sees that, without giving it a name, she was using energy healing, mixed with love, in her work with young children.
When Ruth attended her first workshop with Deborah King, she knew she had found a spiritual healer and teacher who could guide her even further, healing past traumas, becoming more intuitive, dealing with challenges that come every single day. And then there is the added blessing of being part of this wonderful, supportive group…the journey continues!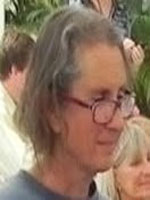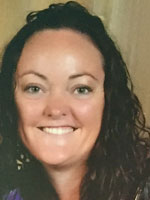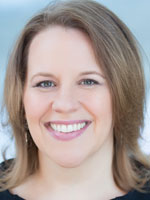 Nancy Neff
An anxious nervous child, I was put in eyeglasses at age 5. I preferred reading books to spending time with other people. My prescription rapidly increased to a coke-bottle -10 strength, which I wore into my late 40s. I felt walled-off from the world behind my thick lenses. After spending years in a cubicle solving computer problems and rarely talking to anyone, it started to dawn on me how isolated I was. Yes, I felt safe, but I also felt lonely! The dreams began surfacing in my 30s, so intense I couldn't ignore them, a lifetime of suppressed emotion. My mother is a Nazi officer?! In studying dreams to learn about my inner world. I realized I had largely ignored other people in my introverted life.
I had also been ignoring my feelings, just trying to survive. With the dual goals of improving my vision, and understanding what my dreams were trying to tell me, I quickly learned both were about honoring and being more connected to my emotions. I needed to explore this unfamiliar territory to continue to grow. In reducing my myopia, a childhood fantasy was coming true. I had practiced walking around the house with my eyes closed — my glasses kept getting stronger so I expected to be a blind adult. As I learned to reach out visually, I was thrilled to find myself reaching out more to connect with other people. Today, I'm still working on myself, and I now also enjoy coaching and guiding others, hoping to help them avoid some of the mistakes I've made.
Whether it be reducing your dependence on "eye-cages", or understanding the guidance your dreams are giving you, or removing self-limiting beliefs and blocks to having the most abundant life possible, I would be honored to work with you.
Email: Nancy@NancyLNeff.com
Website: http://NancyLNeff.com/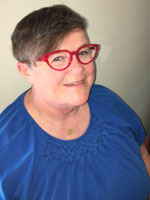 Lynda Richards
Lynda Richards is a successful business owner, having operated her own company for the past 15 years. She is an active volunteer with the Saskatchewan Literacy Network, a non-governmental organization dedicated to promotion and support for adult literacy within the province of Saskatchewan. She is also the active grandparent of four grandchildren and a new great-grandchild.
Lynda spent many years looking for a way to improve the quality of her life. Her challenges included addictions to drugs and alcohol, adoption, death of her mother at an early age, and years of abuse within the family. As a single parent Lynda went back to school at 39 years of age to improve her own life and that of her daughter.  Learning how to read changed her life immensely. One of the first self-help books she read was You Can Heal Your Life by Louise Hay. This started a new outlook on her life. Affirmations changed the way she felt about herself and others. Lynda has now read many holistic books and gone to many workshops,  with each one learning a little more about how a person can heal themselves.
In 2009 Lynda had the opportunity to be in a 21st Century Energy Medicine workshop given by Deborah King. Deborah offered the 21st Century Energy Medicine program for those who were interested in healing themselves and others. Lynda signed up for the course and as of now mastered her Level VI and completed the Life Force Coaching program, Levels I to III. She continues her training with Deborah as a Level VII student.
Lynda's goal in life is to give back to others what has been given to her and to help raise the consciousness of the world through meditation, prayer, service, and hands-on healing.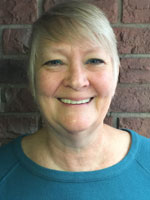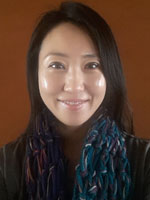 Grace Eunyoung Sa
Grace Eunyoung Sa is a Deborah King Center certified Life Force Energy Healing practitioner and counselor. She is an Avatar Master and Wizards certified by Star's Edge, Inc. She is also a certified professional simultaneous translator between English and Korean. She has been studying directly with Deborah King for 6yrs and personally experiencing the transformative power of Life Force Energy Healing all throughout the in-depth studies with Deborah.  She has translated Deborah's first book "Truth Heals" into Korean. Grace acts as an ambassador of introducing Deborah's teachings to Koreans to help those in need of supports in their physical, emotional and spiritual healing. She does workshops, private sessions and distance healings actively. She lives in Korea. Grace can be reached at gracesa@gmail.com and skype #gracewithlove.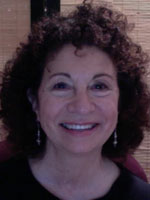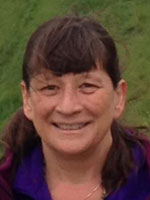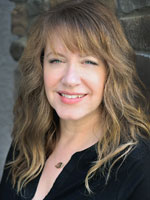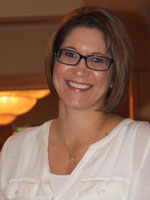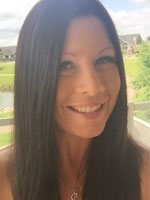 Christy Strom
Christy Strom has had a life long passion for healing. She has faced several traumatic situations early in her life which have brought her to the path of energy healing. Going through these experiences firsthand has allowed her to become an excellent coach and healer for those currently experiencing life's challenging situations, specifically with loss, whether that pertains to separation, divorce, abuse or death. Christy has overcome many emotional challenges since the deaths of her son and later her mom with much credit given to energy healing.
She graduated in 2003 from the University of Lethbridge with a Bachelor of Nursing degree and is currently a practicing Registered Nurse. She is employed as a Home Care Case Manager working with people in their homes, as well as working with doctors and other interdisciplinary team members. She is a certified Lifeforce Coach by the Deborah King Center as well as a certified Energy Healing Practicioner. Currently she is a seventh level apprentice of the Deborah King Center and has been student since July 2012. In addition to her Energy Healing studies, Christy received her certificate for Health Coaching from the Institute of Integrative Nutrition.
Christy's passions also include travel and being of service to others. She has led teams to South America annually to construct and help out at an orphanage. Continuing to see the growth both in the project and in these children from year to year brings much joy to her heart. She enjoys spending time outdoors, especially in the mountains nearby her home. Also bringing Christy joy are her two daughters.
Christy believes that through energy healing balance can be found physically, mentally, emotionally and spiritually. Christy is eager to assist you to be your best you so you can live the life you were meant to lead.
She can be reached by email  at soulelementsheal@gmail.com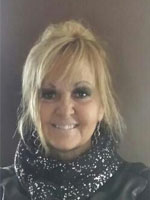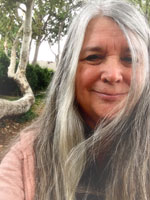 Marsha Walker

Before I met Deborah King and explored her teachings, before my creative interest was rekeyed by opening myself to my spiritual side after many years of numbness, my life was a struggle. I was by all definitions of the term "a dead (wo)man walking." I had lost my tribe many years earlier but knew deep inside that every experience, good and bad were both learning experiences. Today, because of my training in meditation and energy healing I understand them to be gifts, though some of the meanings of the messages entwined in each experience are still unfolding. I no longer look at myself with the same disapproving thoughts and hypercritical eyes. These patterns are no longer in my playbook. The last few years I've experienced a new ease about my life. I've become more confident in my spiritual presence. I'm finally making good choices in my life. I know this because of the many ways my life is supported by nature- physically, emotionally, & spiritually. That's how we know we are walking our true path, the one meant uniquely for us. That's when we begin to get a hint at how to be a Healer, one that isn't corded when doing the work. Don't get me wrong, it wasn't only a few years, it took more than a lifetime. The synchronicity of the teaching coming along when it did reaffirmed that I really am tuning into my truth. Let me tweak the old saying- when the student is ready the teaching will appear.
Contact me for a personal session: waterbird@gmail.com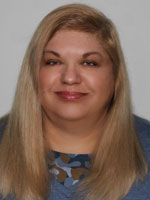 Ellen Wasilewski
As a child Ellen felt emotionally and verbally abused by her parents.  She was extremely shy and spent a lot of time by herself.  She loved nature and animals and still does.  When Ellen went to school she did not socialize with others and had very few friends.
As she got older, Ellen realized that the reason that she didn't have friends was because she was completely closed down with a wall around her.  Ellen forced herself to do things that were uncomfortable in order to meet other people. Interestingly enough, she chose to become a nurse so she could work with people. Ellen became a psychiatric nurse when she graduated because she resonated with psychiatric clients and felt that she could help them. She's been a Registered Nurse for over 44 years.
Ellen married her husband when she graduated and was expecting a peaceful and love filled life. She quickly realized that her husband was an alcoholic and their life had been drama 24/7. She felt that she'd been treated unfairly by him. Although Ellen blamed her husband for most of her problems, she was as much to blame as he was. It has taken her many years to learn this.
In the process of trying to help herself, she started studying many modalities of energy healing. By working on herself, she has learned that it is important to forgive those people that you feel have hurt you. Forgiveness has allowed her to release her anger and open her heart. One of the most important things that she's learned is to love yourself.
Ellen has been in Deborah's program since 2010. She presently has her own business: Ellen's Healing Garden. She does energy healing, EFT (also known as tapping), and coaching, including weight loss coaching. Visit her at ellenshealinggarden.com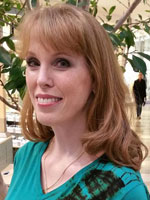 Jan Webber
Jan is a certified Life Force Energy Healing® practitioner and Holistic Life Coach and Meditation Guide. She has a Masters degree in Clinical Psychology, is the mother of three successful adult daughters, and has enjoyed a long and happy marriage.
Before hearing about Energy Healing, she suffered for 15 years with a leg crippled by deep vein thrombosis. The swelling and pain was so bad she could not do simple things like stand in line with her kids at the amusement park.
After missing out on so much over the years, she discovered she could ease the pain in her leg with the healing power in her own hands. She was amazed as she felt her pain melt away, and, over a period of months, her condition resolved, and no longer troubles her. Other lifetime issues such as allergies and overweight gradually left also as she continued her practice. This is how she became so passionate about Energy Healing and sharing its benefits with others.
Based in Ohio, Jan is available for in person or live video coaching, healing sessions, and private meditation instruction anywhere in the world. Over time, you can learn how to maintain and improve your health with simple practices anyone can do at home, just as she did.
To request an appointment or free consultation, just fill out the request box on her website, http://healingme.us/.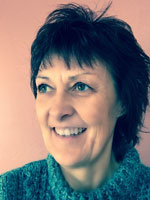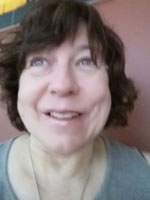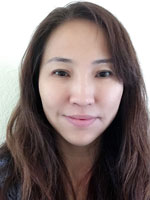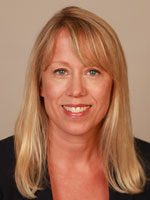 The people listed here are advanced students of the Deborah King Center (DKC). Deborah King and The Deborah King Center do not guarantee any specific result or outcome and any views or opinions presented by DKC students are solely their own and do not necessarily represent those of the company. The information provided on deborahking.com is, at best, of a spiritual and energetic nature and cannot substitute for the advice of a medical professional (for instance, a qualified doctor/physician, nurse, pharmacist/chemist, and so on).