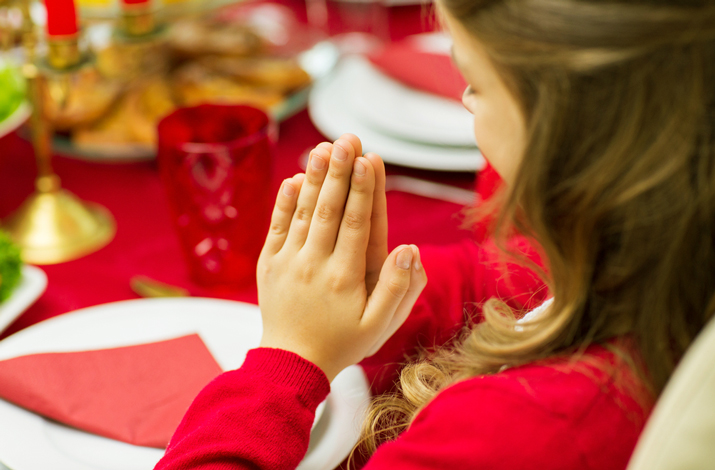 Lo and behold, the holidays are here. Is it time to take a deep breath? After all the weeks of preparation, you may be more than ready for a long winter's nap!  I'll bet you'd like a little Peace on Earth, a little Silent Night, and a few chords from the Angels We Have Heard on High about now. As a spiritual teacher, that's what I'm looking forward to. In fact, I'm eager to wish you a safe, sane, and sacred holiday–one that feeds your soul and leaves you ready to receive the blessings of the bright New Year ahead.
"How can I be safe," you ask, "with my family and my in-laws about to arrive?"
The truth is you are always safe. As a spiritual being here to experience life on earth, you have only to open yourself to the soul connection that is always present for you. You are in the comfort zone that Spirit has created—safe, secure, powerful, and indestructible. Your holidays (and all your days) can be filled with joy and laughter when you feel the connection that is freely offered by a loving Universe.
"Can I really call myself sane in the middle of this madly busy holiday bustle?" you ask.   
Of course. You always have the option to step back from the world and find your own realm of peace and tranquility. As Jesus said, you can be in the world, but not of the world. In a world gone mad (and not just with seasonal chaos), you are called to keep the faith, the love, and a firm grasp on eternal truth for yourself and for others as well.
Keep your sense of humor on alert. Happy laughter can keep you grounded.
"I know this holiday season is about celebrating the sacred, but," you ask, "how can I keep my heart open, my channels clear, and my days holy– in the midst of worry, resentment, exhaustion, and an extra big pile of dirty dishes?"
Trust me. A daunting heap of dirty dishes, or even Uncle Fred's announcement that he is staying with you for a month, is nothing compared to the power of your own inner light. Your connection to the sacred is always with you—all the time and everywhere. In my work as an energy healer and spiritual teacher, I have learned how to nurture the connection to Spirit that is always available when you need it. And don't you always need it?  When you learn to see the sacred, the miraculous, around you at all times, celebration becomes a way of life.
Here are some simple ways to keep the sacred in your heart during the holidays:
Prayer – Prayer is a part of most traditional religious celebrations during the holidays. This powerful form of communicating with Spirit can bring joy and peace any time and any place.
Meditation – Meditating each day is a healing practice that keeps you in touch with your soul and strengthens your ability to remain calm and balanced in all circumstances.
Time in Nature – Giving yourself the gift of time in your favorite natural setting is guaranteed to help you appreciate the divine during the holiday season. Nature can be your cathedral. A fragrant pine tree covered with snow or a red cardinal sitting on an icy branch can bring feelings of joy that connect you to the sacred.
Music – Singing traditional holiday songs, listening to the harmony of a choir, or taking part in any musical experience are opportunities that come with the holiday season. Listen, sing, and dance when Spirit offers.
Fellowship – When you gather with friends and family for the holidays, see if you can look at the scene with the eyes of Spirit, eyes of unconditional love and acceptance. Seeing those traditional gatherings through a lens of loving kindness can transform and heal.
Giving – By giving to those in need, by donating your time, by finding ways to shift the focus from excess for some to abundance for all, you'll discover the sacred act of giving thanks to a boundless Universe.
Angelic Voices — Remember that the winter solstice brings the heavenly realm of the angels closer to us. Open your mind and heart to your angelic messengers and find the answers you are seeking in their unconditional love.
May your holidays be bright! I wish you a celebration season blessed with peace, love, and healing!
Find out more about nurturing your connection to the Divine with Deborah King. You can access the healing energy of the angels every day of the year. Your angels are waiting for you and are with you always.